A debut single means everything. It sets the tone for an artist's brand, their fierce artistic intentions--and can determine either their superstardom or their plunge back into obscurity. Fox Wilde's first release "Soap" is a cross sample of varied classic sounds, steeped in a modern flip of funk, traditional pop and a wave of brassy horns--and is undoubtedly pacing the former. "It's a bit unconventional considering what is on the radio now and that's exactly what we're going for," the brother duo share with Popdust. Michael and Demitri Lerios reveal their provocative daring over expensive electric guitar, backed by a regiment of musicians, as evidenced in their just-released music video (premiering exclusively today). The visual takes place on a simple sound stage, peppered with Elise Trouw on drums, Carline Cirone on bass, Ruby Biloskirka-Conley on keys, and Mandy Faddis and Hayan Charlston both on sax.
The brothers explain the straight-forward concept: "We didn't want a lot going on, we wanted to create a statement as soon as our fans turned it on. If you watch it, there are zero gimmicks. We wanted a visual that would compliment the song. We figured what better way to intrigue our fans than to just perform in a live setting, just like the Beatles did when America first saw them. Except, we decided to get a kickass all girl band to back us up." Trouw, Cirone, Biloskirka-Conley, Faddis and Charlston prove to be integral to the video. Not only do they serve to intensify the music itself, but they stand as their own prominent commanders.
"Filthy language, from your lips, yeah. Don't pretend you're so above it," the duo unpack on the opening line. "There's no secret how you act behind closed doors. We can do the dirty laundry on the floor. So, take it off."
The imagery of "Soap" came about rather organically--on the hook, they croon "I'm on you just like soap," a rather bold proposition. Initially, it was just the working title, but as they began unraveling the story, it became evident "how awesome it actually was," as a title. "As soon as we built the concept around [that], the song kind of wrote itself."
"Soap" is the lead-in to their debut project, which may or may not be an EP or full-length record. Details are forthcoming.
Check out the clip below:
The Lerios Brothers have quite an impressive pedigree. They have worked with such artists as Rebecca Black (of "Friday" fame) and James Maslow (of Big Time Rush), and with producers Andreas Carlsson (Katy Perry) and Justin Tranter (Selena Gomez, Justin Bieber), among numerous others. They have also composed music for TV and film. Their ambitions know no bounds, to say the least. The duo discuss their previous work and future plans in a Q&A below. Take a look:
Why did you decide to release your own music now?
DL: Michael and I love being in the studio, producing and writing for other artists, but we also love playing and performing music we have crafted specifically for us. Sometimes, you write a song that only you can perform. Sometimes, you're on a journey that you want to share. That is what Fox Wilde is - a journey that we want our fans to be a part of.
What did you learn through all your previous work, and how did you apply that to your new music?
ML: We have learned everything through our collaborations. In our very first writing sessions, we were fortunate enough to be in the room with some of the top writers and producers in music. Demitri was about 14 and I was 20. It became our education in not only producing and songwriting, but our outlook on the music business as a whole.
Stylistically, what is the groove of your other tunes?

DL: When Michael and I sat down to write this album we had one thing in mind: dance. But not today's definition of dance. We're talking about 2AM, legs and feet hurting but this song won't let me sit type of dance. Music that would move people, emotionally and physically. It's funk/pop with that rock n' roll grit and edge. It has memorable hooks, funky guitars, epic horns, and infectious groove.
You've been posting quite a bit on your socials about being in the studio. How is the rest of your material coming along?
We are always in the studio writing, recording, and just creating. We are really excited to start putting our music out because we are already at a point where it is evolving.
In developing your live show, who are your biggest influences?
Our biggest influences come down to a lot of the classic rock bands - The Rolling Stones and Mick Jagger, in particular. The guy is 73-years-old and has been doing it for over 50 years and still kills it. Absolute legend!
Do you foresee a ton of touring later this year, or will your focus be solely on the music?
We are itching to get out on the road and play shows - there is such thing as"studio fever." It's definitely getting to be about that time to venture out of our studio and on to the stage.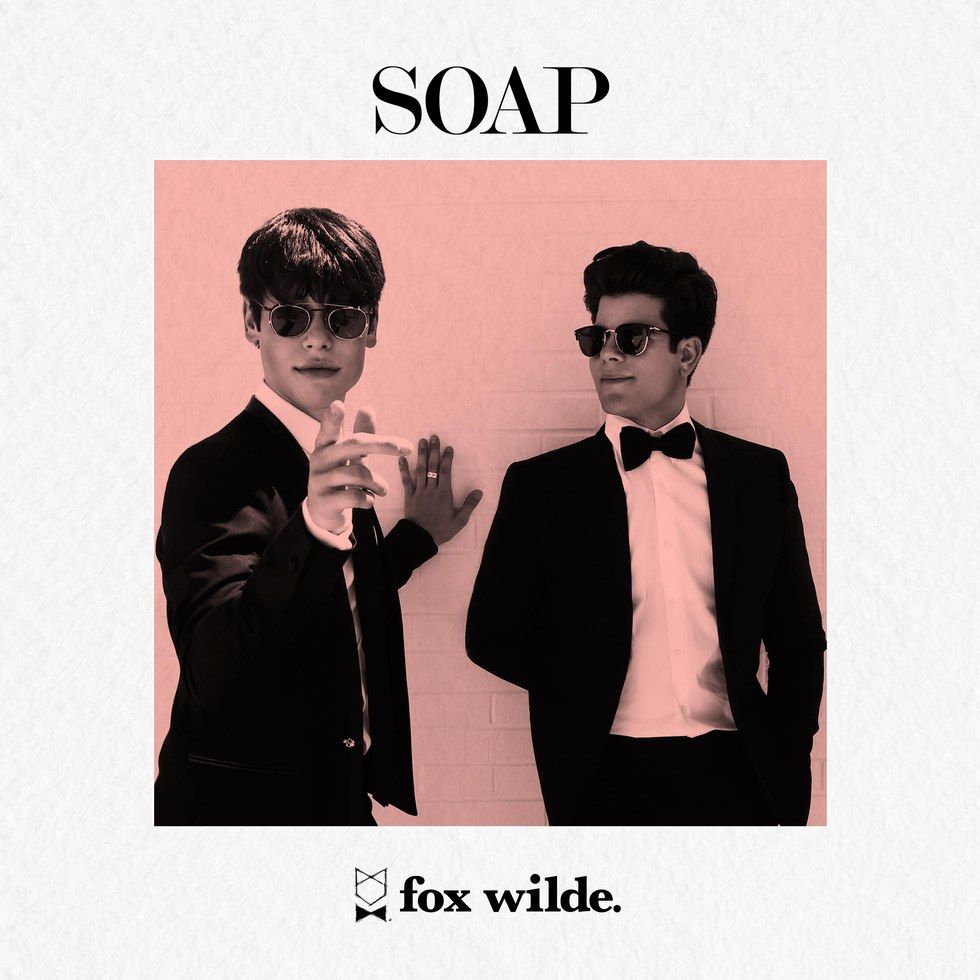 ---
READ MORE ABOUT MUSIC...
Sexism in music: from Linda Ronstadt to Smoke Season
Premiere: Kyle Motsinger is just a "Midwest Boy" in a big ole city
Interview: Taz makes a splash with "Watch Me," talks girl group past & solo future
---