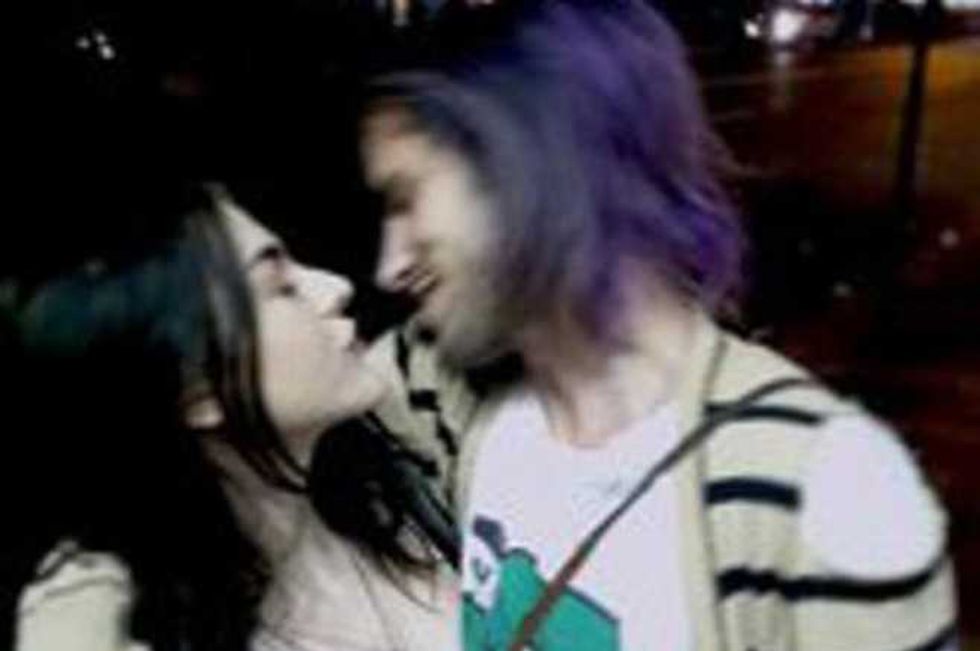 frances bean cobain divorce 450 million dollar estate
Francis Bean Cobain has filed for divorce after 21 months of marriage, and has moved to protect the $450 million estate left to her by her father, Kurt Cobain.
In documents filed at the Los Angeles Superior Court, Cobain asks that all premarital assets be awarded to her as separate property.
She is currently paying spousal support to her husband, creepy Cobain look-alike Isaiah Silva, a musician. According to the documents, they married in June 2014 in a private ceremony. However, tabloids reported on the wedding in September, and noted that the guests did not include Cobain's mother, Courtney Love.
New Kurt Cobain Documentary Sparks Fresh Debate On Murder Over Suicide
The Wrap reports that irreconcilable differences were cited as the reason for the divorce. They quote the divorce papers as reading:
Petitioner requests that all gifts, inheritance, bequests and all other pre-marital assets, and all of her post-separation earnings, and acquisitions … be awarded to her as her separate property.
In the last few days, Frances has been seen out and about with Love, after many years of notorious estrangement. Perhaps she has turned to her mother for support. In any case, the pair looked relaxed together, a good sign after so much acrimony..
Frances was instrumental in the making of Montage of Heck, the highly rated 2015 documentary about her father, who died when she was only two years old.
Frances Bean Cobain Talks Dad Kurt's Suicide, 'Complex Relationship' With Courtney Love
When the film came out, Frances and her mother gave separate interviews that revealed the wide gulf between them. At that time, Frances did not seem eager to patch things up.
Some Frances Cobain watchers worried about her relationship with Silva, who she began dating in 2010 and whose resemblance to Kurt is quite striking. She has been the object of much speculation, including worries about her fragile looking physique and supposed plastic surgery.
With Courtney Love ceaselessly fighting her own demons in the public eye, young Frances has not had much in the way of parental role models. She has complained in interviews about being treated as an extension of her father, whose tragic suicide at age 27 earned him icon status in the world of Rock music.
Frances Bean And Courtney Love Look Super Awkward At Montage Of Heck Premiere
She is also on record as not being much of a Nirvana fan.
Hopefully, Frances had some kind of prenuptial agreement with her husband. But if not, she will have the best legal representation money can buy.
frances bean cobain divorce 450 million dollar estate
Joseph Merrick "The Elephant Man" Died by accidental dislocation of his neck while sleeping,

frances bean cobain divorce 450 million dollar estate