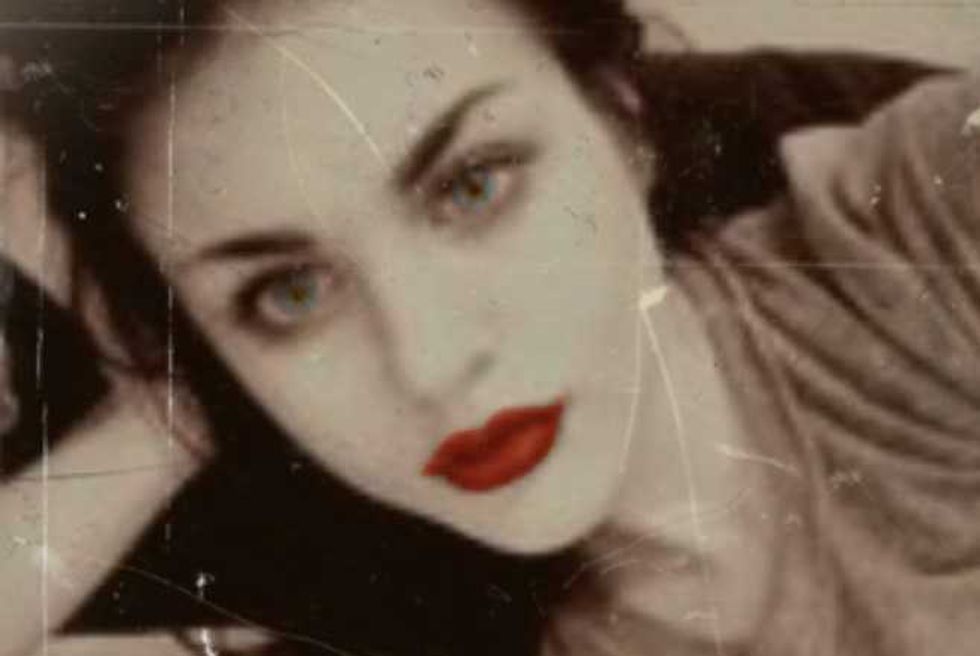 Considering her genes, Frances Bean Cobain appears to really have her shit together.
The 22-year-old is an executive producer of the new HBO documentary on her late dad's life, Kurt Cobain: Montage of Heck—and, in a new interview with Rolling Stone, she opens up about his suicide, life after his death, Nirvana and her "complex" relationship with mom, Courtney Love.
Veterans Day Plea—Help Stop Soldier Suicide
As Popdust previously reported, Frances took out a restraining order against Love in 2009, alleging in court documents that her mom existed on a diet of prescription drugs and cigarettes, was a conspiracy theorist and hoarder, and that she once threatened to jump off a balcony while Frances was watching.
Following their estrangement, Frances moved in with her paternal grandmother, Wendy O'Connor, and aunt, Kimberly Cobain, and back in 2010, the then-18-year-old inherited 37% of her dad's estate—estimated to be worth around $75 million.
Considering her substantial wealth and punk rock heritage—Love once admitted in an interview with Elle magazine, that she took heroin throughout the first trimester of her pregnancy—the aspiring singer/artist appears to be remarkably grounded and down to earth.
New Kurt Cobain Documentary Sparks Fresh Debate On Murder Over Suicide
Not surprisingly, Frances' feelings surrounding her father's 1994 suicide, which occurred when she was just two-years old, are complex and conflicted.
"Kurt got to the point where he eventually had to sacrifice every bit of who he was to his art, because the world demanded it of him," she tells Rolling Stone. "I think that was one of the main triggers as to why he felt he didn't want to be here and everyone would be happier without him.
"In reality, if he had lived," Frances continues, "I would have had a dad. And that would have been an incredible experience."
Hollywood Producer Arrested For Sister's Murder, Suspected Suicide Pact Gone Awry
"Even though Kurt died in the most horrific way possible, there is this mythology and romanticism that surrounds him, because he's 27 forever," she says later in the interview. "The shelf life of an artist or musician isn't particularly long. Kurt has gotten to icon status because he will never age. He will always be that relevant in that time and always be beautiful."
"My dad was exceptionally ambitious. But he had a lot thrown on him, exceeding his ambition. He wanted his band to be successful. But he didn't want to be the f**king voice of a generation."
Meanwhile, Frances cops to not being much of a Nirvana fan, admitting she's more into "Mercury Rev, Oasis, Brian Jonestown Massacre."
Floyd Mayweather Allegedly 'Riled Up' Rapper Earl Hayes Before Murder Suicide
However, she admits to crying every time she hears Dumb, from Nirvana's In Utero, explaining, "It's a stripped-down version of Kurt's perception of himself – of himself on drugs, off drugs, feeling inadequate to be titled the voice of a generation."
"If Kurt had just been another guy who abandoned his family in the most awful way possible . . . But he wasn't," Frances says later, talking about life after her father's death. "He inspired people to put him on a pedestal, to become St. Kurt. He became even bigger after he died than he was when he was alive. You don't think it could have gotten any bigger. But it did."
Pick up the new issue of Rolling Stone to read the whole interview.