MUSIC
It's the Hop Along singer's second single from her forthcoming solo debut.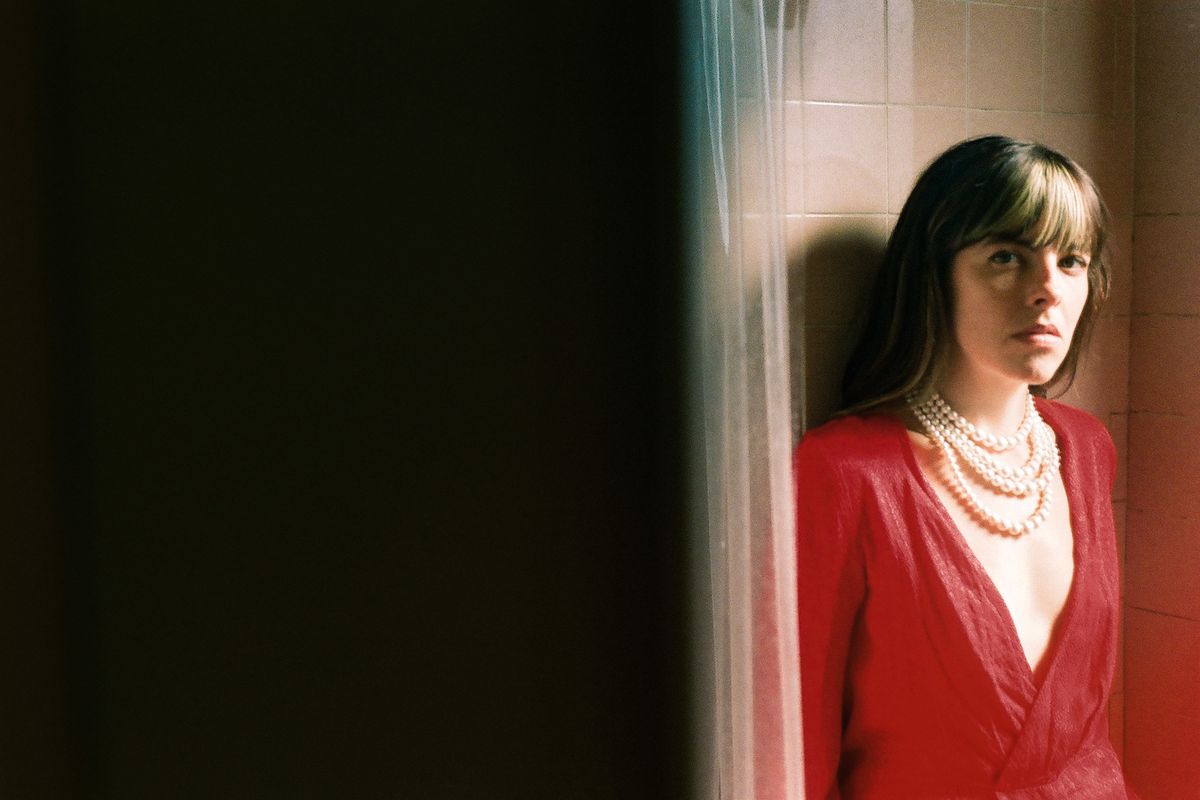 Julia Khorosilov
As the singer and primary songwriter of Philadelphia band Hop Along, Frances Quinlan has consistently solidified herself as an inimitable artist.
Whether it's in her poetic lyricism or raw, extensible voice, Quinlan is an un-ignorable force. It's these traits that have helped propel Hop Along into their prestigious place in the indie rock canon since their debut, 2012's Get Disowned, but it all started as the folksy solo project of Quinlan. Her first solo album was released in 2005 when she was a senior in high school, under the moniker Hop Along, Queen Ansleis. In January, Quinlan will release Likewise, her first solo LP under her own name.
"Now That I'm Back," Quinlan's second single off the album, diverts from the heavy guitar work familiar to Hop Along fans, instead driven by layered synths and a drumbeat that sounds electronically programmed. Though these instrumental elements might be new for Quinlan, her immediately-distinguishable voice still fits in well here. The track centers around her ever-evolving perception of love and how its definition transforms over time. "I find it mystifying that my idea of love has aged and changed right alongside me," Quinlan explained in a statement. "I'd always thought of love as something one is given, I didn't think much about my own capacity for love, for generosity. That's too bad, but now I understand a little better, I hope. At this point I think love is always there, it exists in the margins, one needs only to access it."
"Now That I'm Back" exemplifies Quinlan's flair for imagery and chilling metaphors. "Woman woke up early, heard a scraping near her brain/Imagine when the doc took out the roach / How much she must have changed," she sings, enrapturing us into a realm entirely her own. Even in all her otherworldly allusions, the final line tethers the song back to this universe: "Now that I'm back, we should try again to talk." Here, Quinlan continues to find her strength in the hidden meanings of her phrases.