Fashion
The designer's Fall/Winter 2017 collection flawlessly combines concept and aesthetic.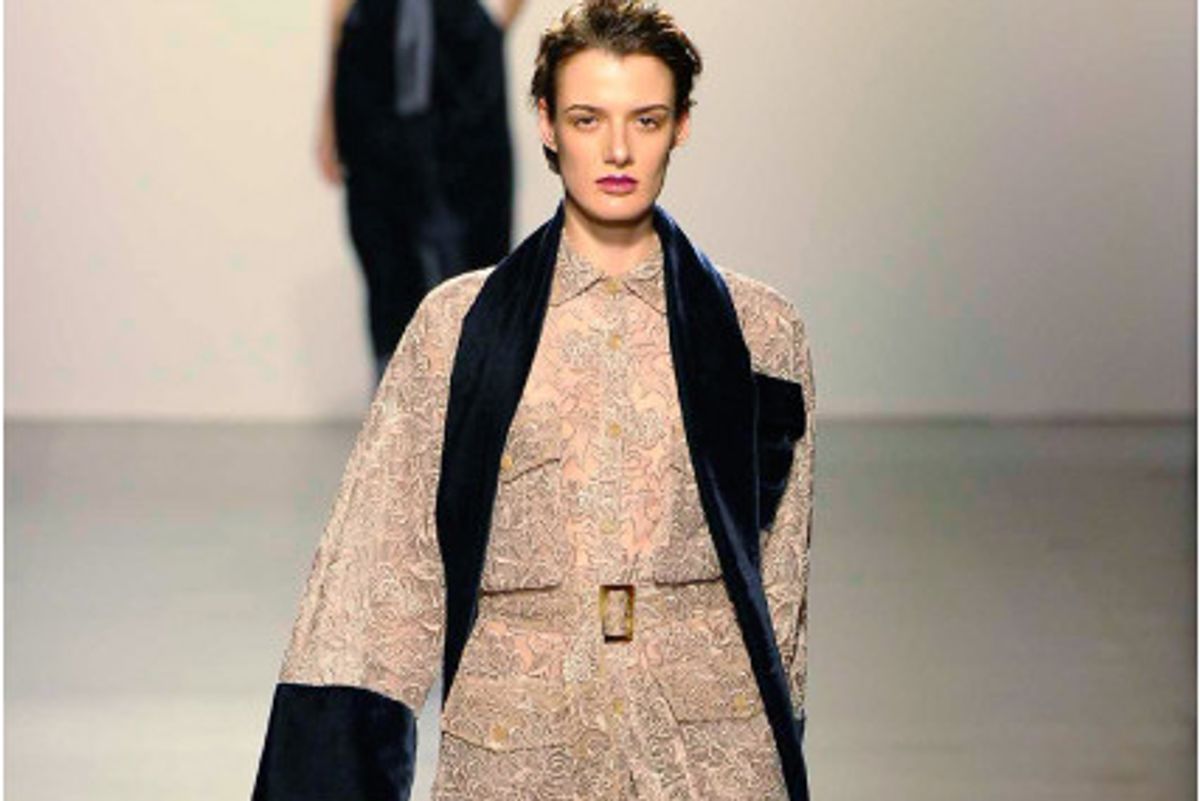 Courtesy of People's Revolution
The spirit of resistance is strong right now, even with the fashion world, and Francesca Liberatore is no exception. Her Fall/Winter 2017 collection, which debuted February 11 at Skylight Clarkson Square, sought to examine "the powerful and popular," deriving inspiration from "freedom of speech, worship, want, fear, and power." These influences manifest gorgeously with a collection that signifies wealth and status, as well as questioning the truth in messages surrounding it.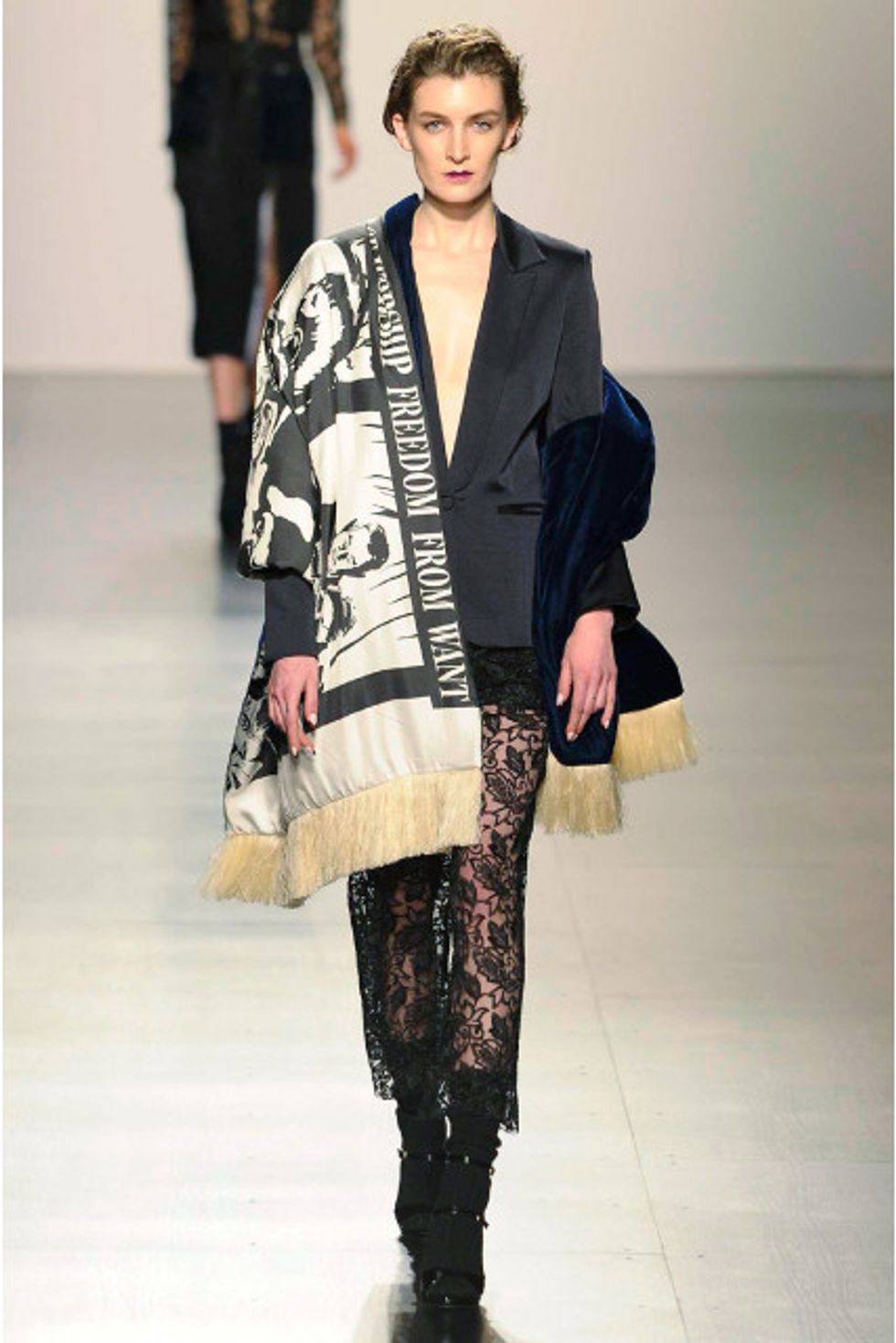 Courtesy of People's Revolution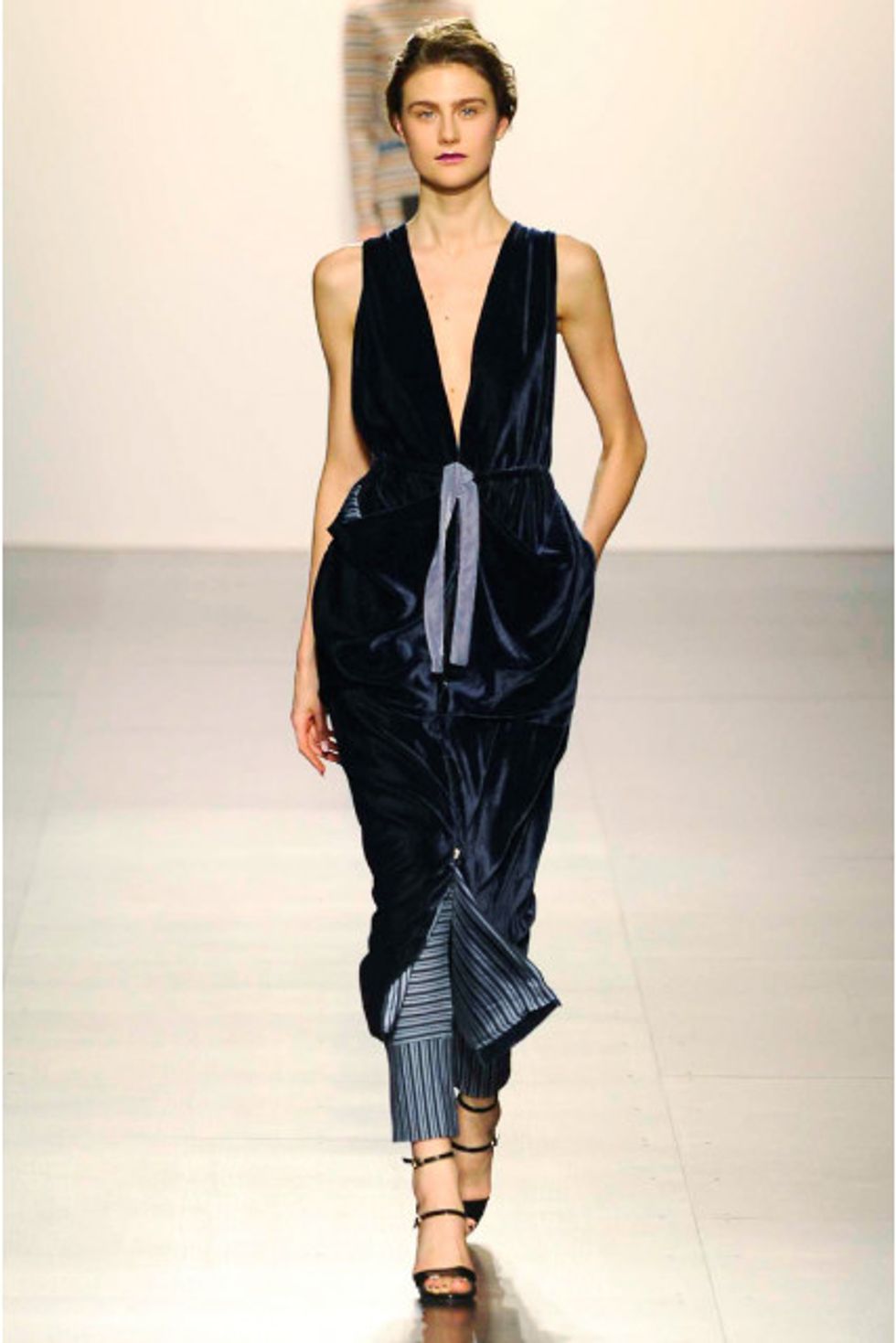 Courtesy of People's Revolution
Blue velvet and champagne lace were the beautiful and indulgent standout textiles, cut into drop-waist and sheer "naked" dresses. Airy lace cardigans trimmed in velvet topped a number of ensembles, as did heavy coats made of velvet with fur trim. Velvet was truly the star of the show, featuring on a long fitted strapless dress, a jumpsuit, coats, and more.

Stripes, too, featured heavily, on pants, jackets, and other items. A matching patterned legging and crop top ensemble was part of the collection, as were a number of other patterned pants. One of the most interesting—and political—design elements, however, was a silkscreen print of Norman Rockwell's "Freedom from Want." The familiar print absolutely worked as a design element, appearing on a shirt as well as being used more as a pattern on a coat and more formal garments.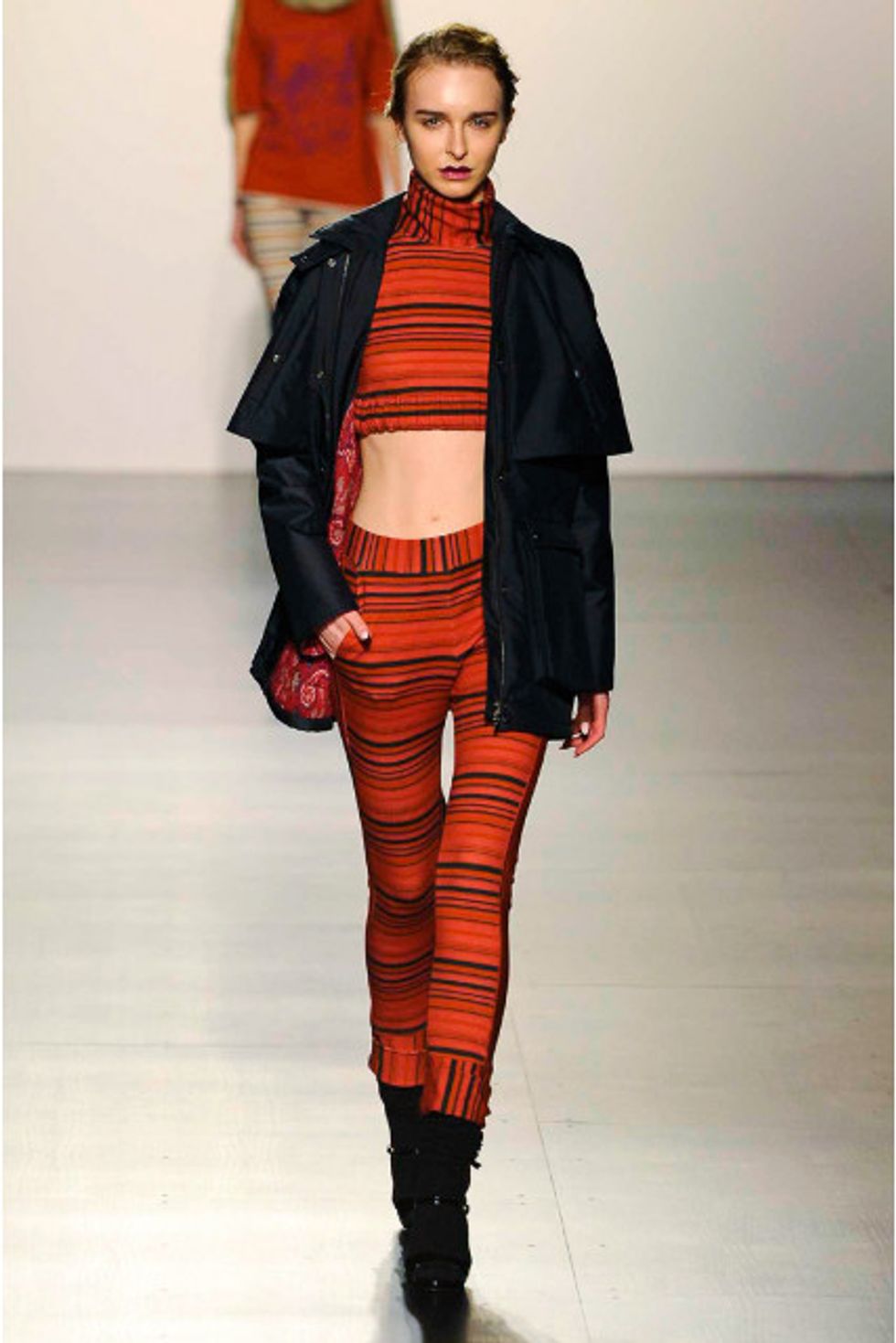 Courtesy of People's Revolution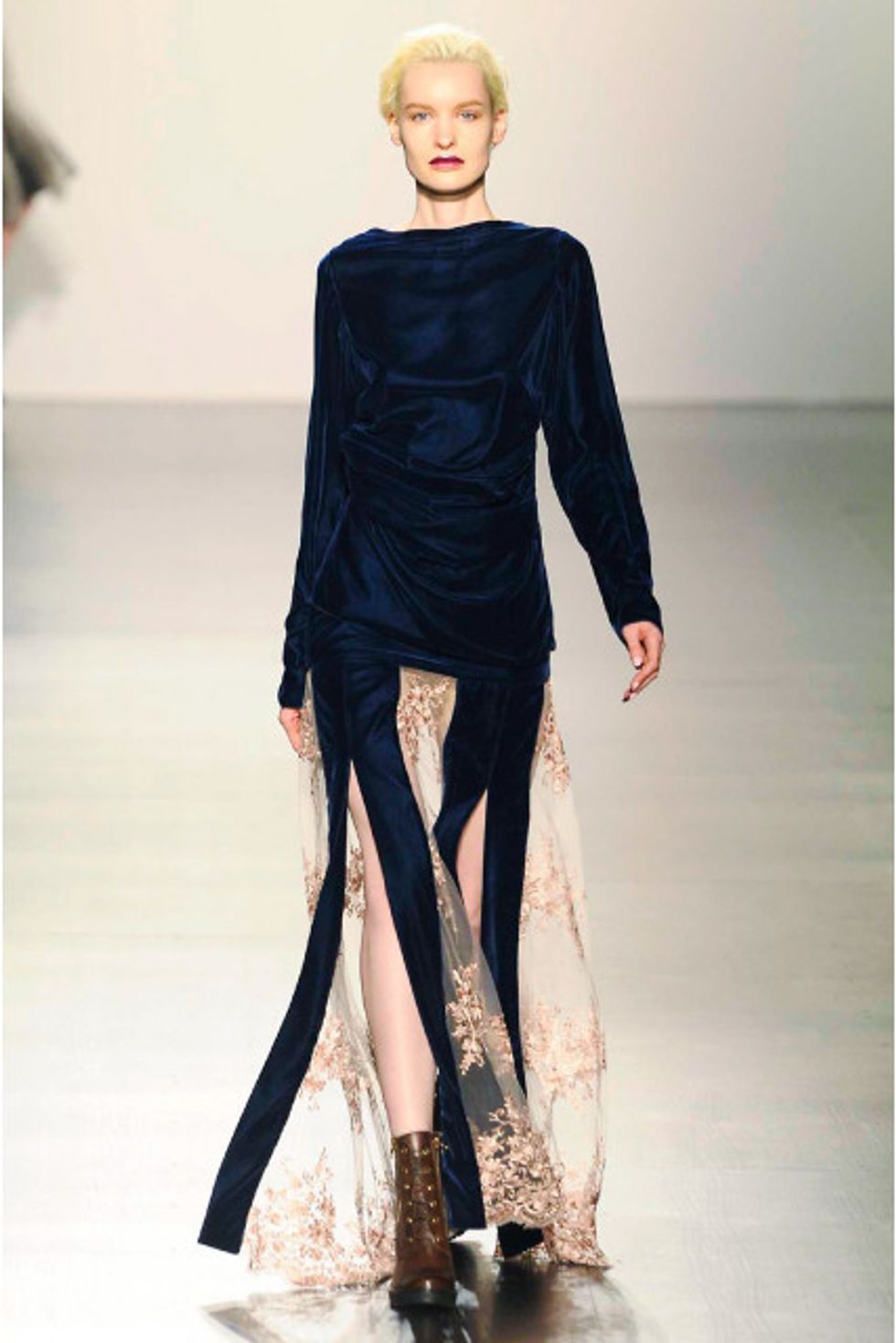 Courtesy of People's Revolution
Art, generally speaking, is a meeting of ideas and technique; concept and aesthetic. With this collection Liberatore proved that it's possible for fashion to be directly political and provocative, while also being supremely well-constructed and attractive. To any detractors of the industry, this collection provides a strong case for reminding us that fashion is, in fact, art.