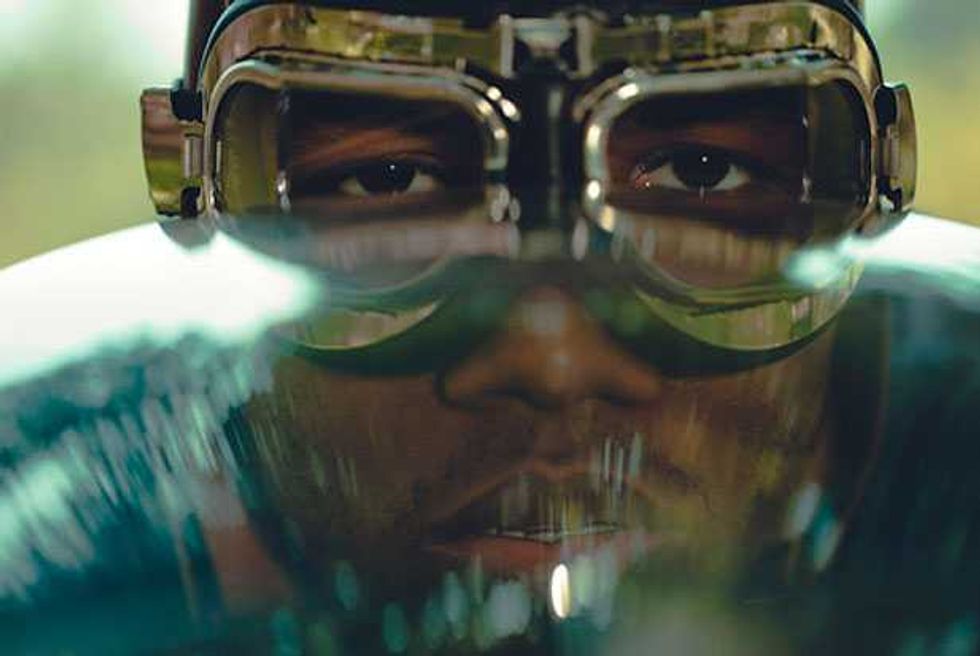 It's been a damn good year for Frank Ocean: one where he went from former label almost-was and member of Internet-famous but not actually famous rap collective Odd Future Wolf Gang Kill Them All, to becoming arguably the biggest breakout of Odd Future (having a good year means dropping the WFKTA usually) besides Tyler, appearing on the highest-hyped rap album of the year (Watch the Throne, for the fortunate few impervious to hype), writing and producing for musicians up to and including Beyonce and putting out some pretty good solo work with Nostalgia, Ultra, without even running into the controversy snags other Odd Future guys have.
So his next album's going to be pretty high-profile, right? Why, he could probably even get the likes of Kanye West to guest if he wanted! As it turns out, he could. And he doesn't want it. Said Ocean:
I said [to West], 'As much as I want to work with you... I kind of want to do this without you. I kind of want this to be done without you. I kind of want to do it on my own.'
The other details are sketchy--Ocean said that he's exploring "challenging song structures," which could mean anything, and that he doesn't want the album to be pigeonholed as just R&B, which is what any artist who's liable to cross over says during interviews. Does rule out any kind of "No Church in the Wild" sequel or paring-down, though. Such are the perils of self-sufficiency.