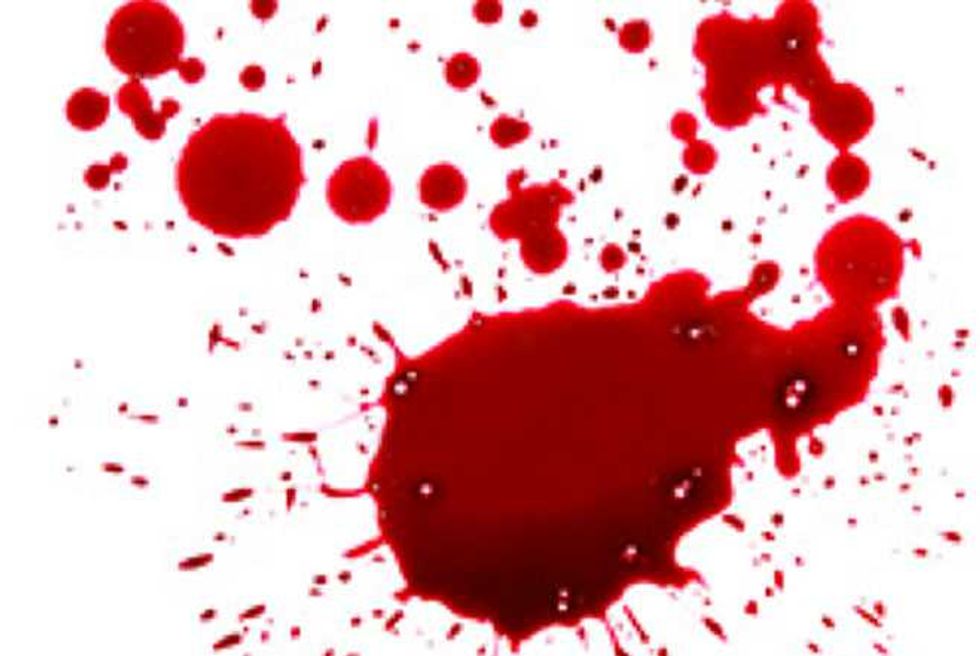 You're wearing white. It's that special time of the month. And all of a sudden…proof that you're capable of bearing life is all over the back of your pants!
AAHHHHHHHHHH!
Not to worry. It just means you're a super hip feminist!
Free Bleeding, is the latest trend wherein a woman who is menstruating eschews the use of feminine products to let her blood flow "freely" out of her body.
It's the new millenniums answer to bra –burning, just way, way more gross.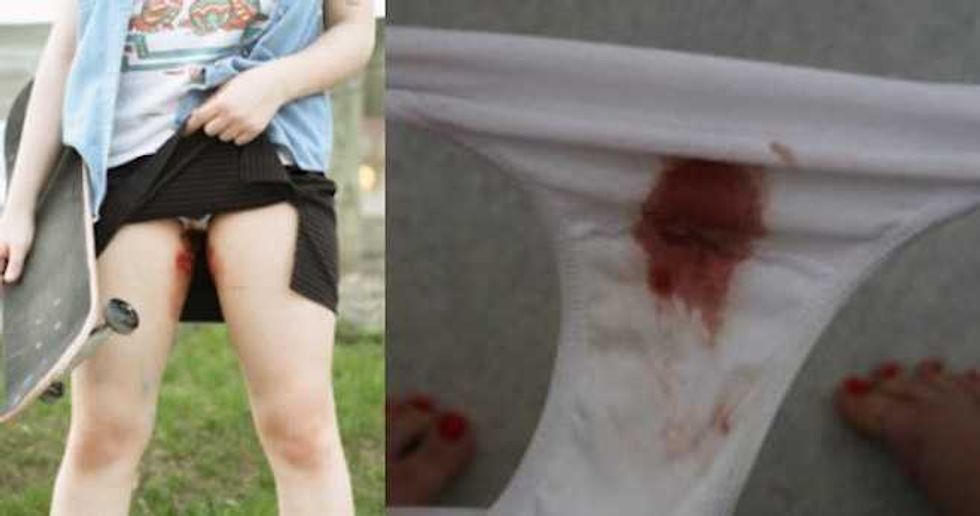 According to MODERN WOMAN DIGEST, the leaders of the movement feel that a woman's time of the month should not be considered something icky or something to be hidden from view. They also resent the fact "that tampons, pads, and other feminine hygiene products are, "man made inventions, intended to inadvertently rape a woman during her period, thus furthering her victim status as a woman living in a world run by men."
So fertile hipster feminists everywhere are taking a stand and just…bleeding everywhere. All over the place!
Thank you. I feel so free.
But wait! Before you barf up your five-dollar foot long, read on!
Free bleeding is not actually a new real trend, but rather, as Adora Bull says, a concept that has been around since the early 2000s.
A women's reproductive health blog kicked off the concept as a way to promote menstruation as a natural thing, and attempt to remove the stigma that some people still feel is associated with it.
"In February 2014 [it was] promoted by members of 4chan as a prank to convince women that feminine hygiene products were a form of patriarchal oppression," Bull explains, quoting one supposed feminine hygiene blogger, "if you have a light enough flow to not really need anything."
So, ultimately, it's a concept that graduated into a prank, that graduated into Fox News pundit led anti-feminist outrage...and you don't have to worry about being bled upon by reproductive riot girls the next time you're at Coachella—but, if you do, remember it will likely be by someone with a light flow.
Now, enjoy that foot long.
READ MORE...
When Life Gave One Woman Thrush, She Made Sourdough With The Yeast
At Last! Those Vagina Emojis We've All Been Waiting For Are Here!
Phuc Dat Bich Back On Facebook After Proving Name Is Real, Not A Hoax
vv
v
---