Rihanna... Braless Goddess
All hail Rihanna, a nipple baring braless goddess as we live and breath!
Whatever she's wearing—or not wearing as the case may be—one thing's for sure, girlfriend's going to look flawless.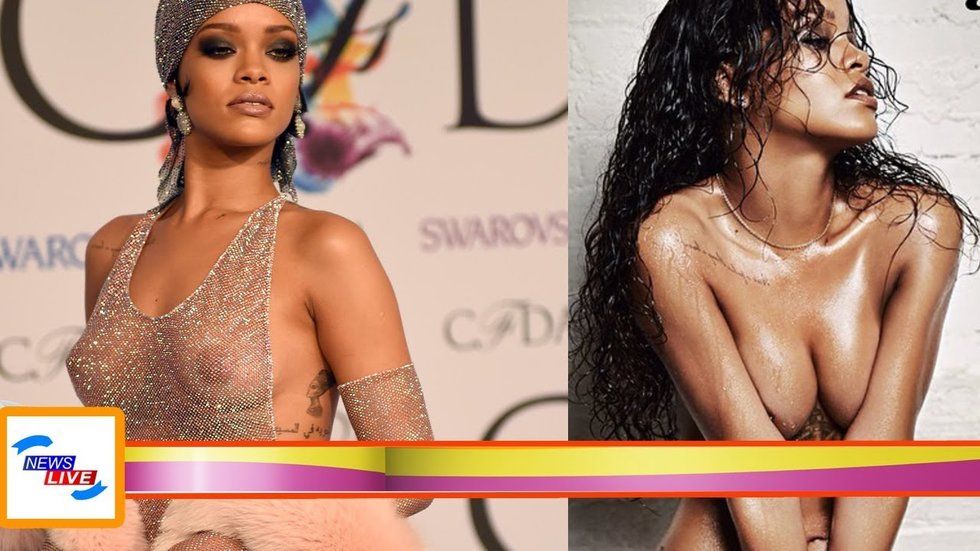 i.ytimg.com
Loves To Bare All

Rihanna, real name Robyn Rihanna Fenty, loves to bare all, and is clearly very comfortable in the (very beautiful) skin she's in.
We've lost count of how many stripped down, flesh-flashing front covers and photo shoots the 28-year-old has done.
Then there's her numerous jaw-dropping red carpet looks, and her steamy, super sexy music videos.
But, it's when she's just out and about, minimal make-up, tousled hair, letting it all hang free—so to speak—that she looks at her utterly sublime best.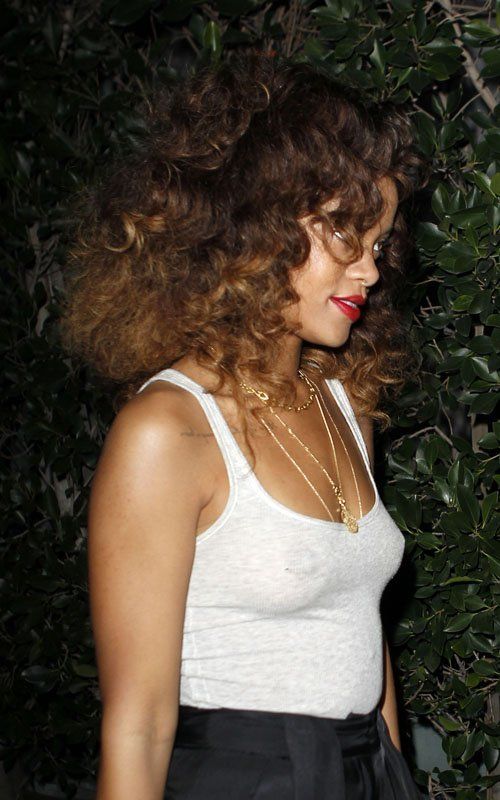 i.imgur.com
Proud Of Her God-given Assets

Rihanna rarely bothers to wear a bra—and quite frankly, if we had her body, we wouldn't either.
She's proud of her God-given assets and she isn't afraid to flaunt them!
She's got nipples, and she knows how to show them!
She just better be careful not to do so on nipple-prudish, double standard flaunting Instagram.
Instagram Nipple Rules
As Popdust previously reported, Instagram has strict rules when it comes to photos of women's nipples.
We know that there are times when people might want to share nude images that are artistic or creative in nature, but for a variety of reasons, we don't allow nudity on Instagram. This includes photos, videos, and some digitally-created content that show sexual intercourse, genitals, and close-ups of fully-nude buttocks.
It also includes some photos of female nipples, but photos of post-mastectomy scarring and women actively breastfeeding are allowed.
Nudity in photos of paintings and sculptures is OK, too.
The rule only applies to women—there's no censorship of men's nipples.
Double Standards
And as Scout Willis pointed out, there's no censorship when it comes to men, such as super-douche Dan Bilzerian, posting super sexualized photos of big breasted women.
As long as the actual nipple is covered by a teeny tiny piece of material.
So, what's the issue, many ask.
Well, as the FreeTheNipple campaign points out, it's one of equality.
De-Sexualization
And, it's also about the de-sexualization of women's breasts.
Because, as studies prove, both female and male nipples can elicit sexual pleasure when stimulated—but, only female breasts are sexualized in Western society.
In many matriarchal societies, where women rule the roost, they rarely cover-up their breasts, and the female nipple is not viewed in a sexual manner.
As per the FreeTheNipple website:
Free The Nipple has become a "real life" equality movement that's sparked a national dialogue. Famous graffiti artists, groups of dedicated women, and influencers such as Miley Cyrus, Liv Tyler, and Lena Dunham have shown public support which garnered international press and created a viral #FreeTheNipple campaign.
The issues we're addressing are equal rights for men and women, a more balanced system of censorship, and legal rights for all women to breastfeed in public.
Meanwhile, Here's Some Facts
Over 75 years ago it was illegal in all 50 states of America for men to be 'Shirtless' on a beach. A small dedicated group fought the puritanical status quo, the police and the courts.
After several arrests and protests men finally won their basic human right to be 'TOPLESS' in public in 1936.
Today there are 37 states in the USA that still arrest women for this same freedom, in some states that even includes breastfeeding.
For more entertainment, music and pop culture updates and news, follow Max Page on Twitter.
Selena Gomez Gets Naked, Bares All For GQ
Free The Nipple! The Best, Worst, And Most Blatant Celebrity Nip Slips
Rihanna Frees The Nipple—For Art—In NSFW Topless New Video
All hail Rihanna braless goddess extraordinaire