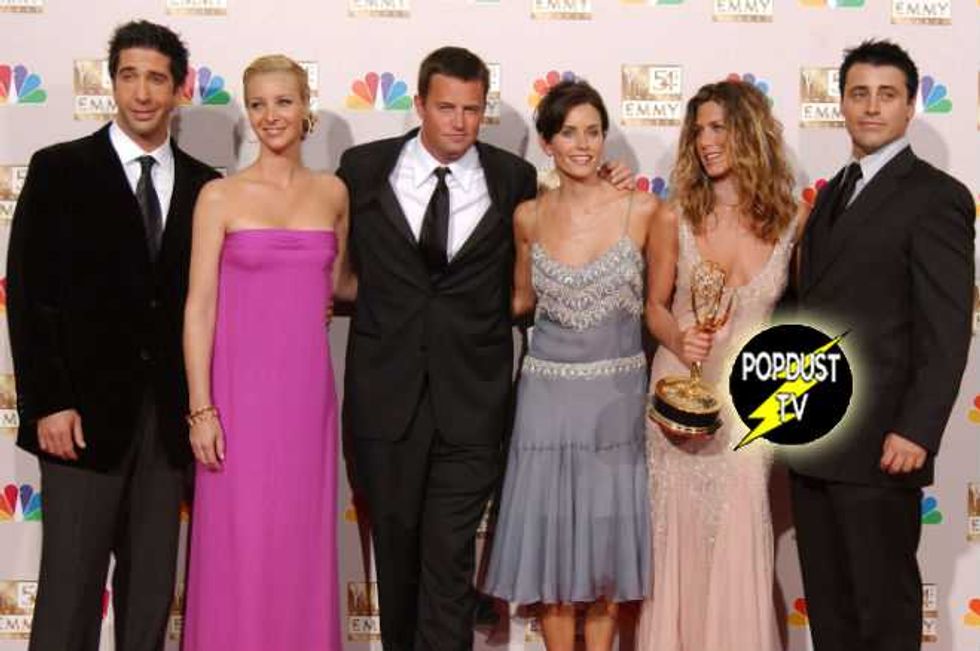 Friends is coming to Netflix - every single episode over 10 seasons, available immediately on January 1, 2015!!!
The cult show that made stars of Jennifer Aniston, Courteney Cox, Lisa Kudrow, David Schwimmer, Matt Le Blanc, and Matthew Perry is finally available for streaming and in honor of the occasion, Netflix released a video of The Rembrandts singing the theme song at Central Perk.
Friends No More! Johnny McDaid And Courteney Cox Call Engagement Off
It's highly doubtful they will ever bring the show back, despite rumors the cast were reuniting.
"No, there's no truth to that. No," Courteney told E! News. "I wish! How fun. We have dinner, like, every month or so, and we have the best time. I will bring it up next dinner, for sure!"
So, basically we know what EVERYONE will be doing to overcome their hangovers on New Year's Day... binge-watching Friends!