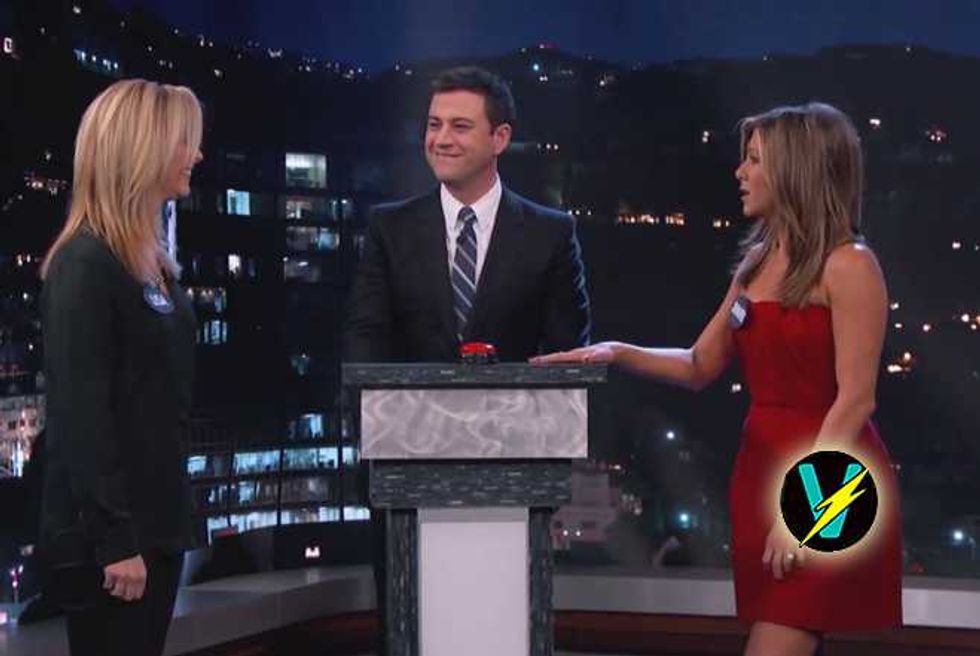 What's a better reunion than a curse-off between Friends? That's what went down on last night's (Nov. 24) Jimmy Kimmel Live!, as two long-lost pals, Jennifer Aniston and Lisa Kudrow, reunited for a little fun times. Prompted by host Jimmy Kimmel, the actresses launched into a healthy game of Curse Off, which has previously proven to be rather hilarious. Quite the stress reliever!
Despite the curse words being bleeped—so, what's the point of this, then?—there's some lovely closed captioning for you to put two 'n two together. Some are dirty; some are raunchy; and others are downright disgusting. NSFW goes without saying here.
[PHOTO CREDIT: Araya Diaz/Michael Buckner/Getty]
Stay tuned for updates. Feel free to follow @Popdust and JasonTheScott on Twitter!