Courteney Cox Call Engagement Off
Courteney Cox and her fiance Johnny McDaid have called off their engagement, according to HollywoodLife.
The couple, who got engaged in June 2014 after six months of dating, were thought to be getting married at some point, although the actual date hadn't been set. Cox has admitted that she was struggling to find the enthusiasm to plan the wedding.
Ed Sheeran Ordained To Marry Courteney Cox And Johnny McDaid
Well the wedding is now off and Irish born McDaid, 39, is said to have packed up and shipped out of 51 year old Cox's Malibu mansion and returned to the UK.
HL's source said the couple had been struggling for a few months over their differing lifestyle choices and attitude to fame.  He prefers to keep things low key and private, while she is a fan of a more active social life. The former Friends actress and the Snow Patrol guitarist had apparently attended couples counselling to try to resolve their differences before finally calling the whole thing off just before Thanksgiving.
Courteney Cox Has Been Trying To Get The "Friends" Together For Ten Years
The couple were first introduced by Ed Sheeran—they had even asked him to play at their wedding, but as things went downhill they haven't been photographed together since August.  Cox's last social media pic of them together was in September.
FYI  You're Dumped—Celebrities Who Just Didn't See It Coming
The source said that Courteney is absolutely "devastated" and is shocked by how quickly the split happened.
"They were going to counseling because they were having issues and fighting a lot, about everything.  He just decided he wanted to separate. He hasn't really given a reason, but mainly said he wants to focus on his music and can't take the fighting."
Courteney Cox Call Engagement Off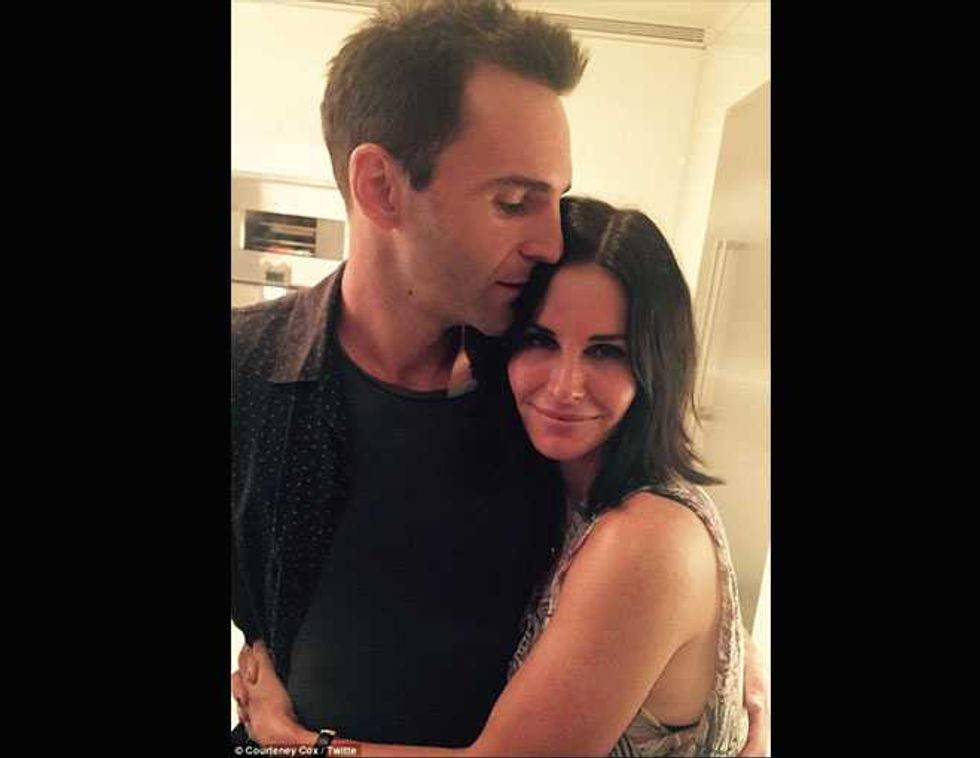 Last pic of the couple on Cox's Twitter was in September
Courteney Cox Call Engagement Off
Courteney Cox Call Engagement Off