MUSIC
The emcee's 13th album can be a slog, but it's filled with offerings that regularly remind us why he's still the greatest rapper alive.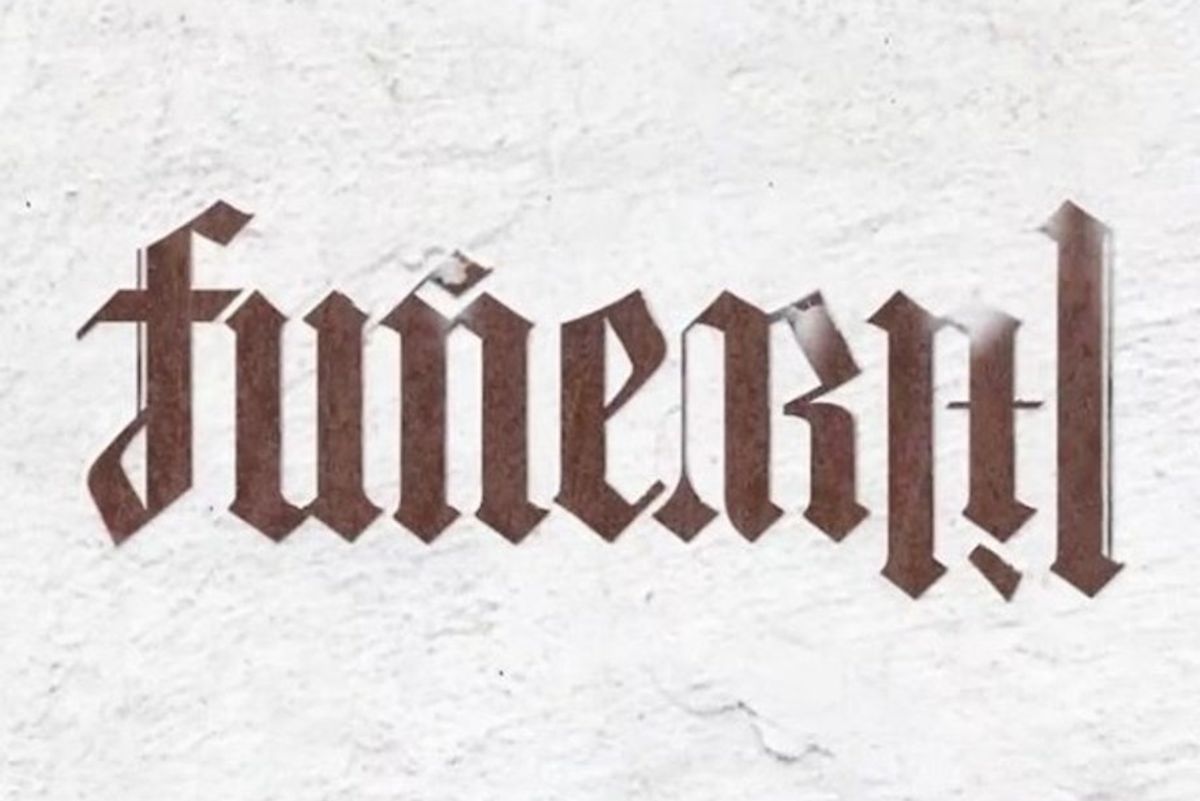 On Lil Wayne's 24-track data dump Funeral, the legendary emcee uses its lethargic run-time for the sole purpose of flexing.
Moments of self-reflection are scarce, and while it's great to hear a refreshed Weezy craft a handful of new, ludicrous lines like, "Got Siri f*ckin' Alexa, me and my dawgs pull up in a Tesla," the 75-minute venture leaves little breathing room when ingested as a whole. Die-hard Wayne fans will enjoy the outing, as Wayne's signature braggadocio is in full force for a majority of the project. But similarly to Eminem's Music to Be Murdered By, Funeral is less an album and more a vessel for Wayne to merely demonstrate ostentation.
He uses his witty lyricism to rap about drugs, cars, money, sex, and not much else. He teases moments of self-reflection on tracks like "Dreams," only to aggressively say "just kidding" and continue the trend: "I had a dream I was broke, no diamond and no gold...I woke up and I screamed thank God it was just a dream! I live the American dream..." The never-ending braggadocio can become repetitive and exhausting, but Wayne's career-defining moments have always been when he decimates the microphone. He bounces effortlessly alongside Takeoff on "I Don't Sleep," "I Do It" is a surprisingly refreshing melting pot of Hip-Hop generations new and old, and "Mahogany" is a strong contender for "A Milli" part 2.
Ironically it's when Weezy does decide to lift his foot off the gas that the album truly suffers. "Trust Nobody," featuring a vanilla hook from the uber vanilla Maroon 5 frontman Adam Levine, and "Sights and Silencers" suffer from a similar cheesy dilemma. There is a stark amount of variety on the project, and it doesn't help that when Wayne does decide to switch it up the result is boring (although "Nevermind" brings back nostalgic memories of Tha Carter IV's "How To Love").
But on "Bastard (Satan's Kid)" it seems to all come into balance. The track is a fleeting moment of haunting reflection from the greatest rapper alive and paints a disturbing portrait of the people that raised him. "Uncle used to say, 'Your daddy just too young to raise a kid,' Daddy used to treat my mama like they never made a kid," he raps over ghostly 808s. Wayne has been on top for the better part of a decade, but that decade has been consumed with vicious legal fights, personal heartbreaks, and crippling addiction. Through it all, he has prospered, and it's a brief reminder, either to the listeners or himself, that he's a child of trauma, that he's always fighting for respect he is regularly told he doesn't deserve. The least we can do is let him flex his chops. "It's been quite a journey," he says as the track fades out.

Funeral