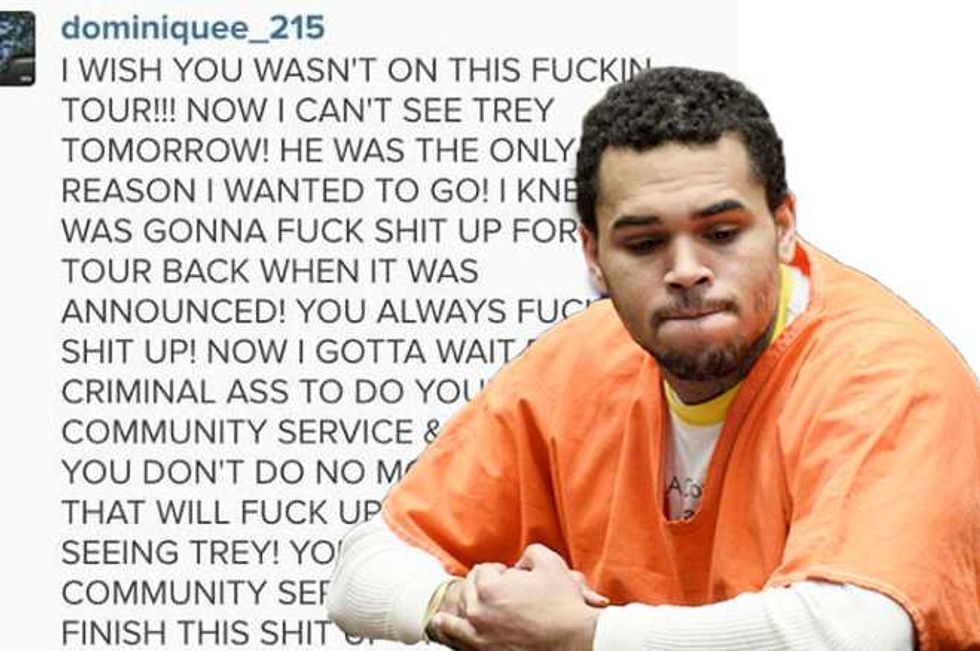 Chris Brown has been performing community service pretty much since President Obama first came into office and he is STILL not done.
As a result, the singer had to postpone his upcoming concert dates with Trey Songz because the idiot still has 100 hours of community service left from his court-ordered 1000.
After breaking the sad news on Instagram with "Everything happens for a reason" (FYI, only assholes say that, it's a total red flag) a Trey Songz fan told him off in such EPIC fashion that she is officially the new hero of the internet.
Dominique basically points out what a piece of shit he is to do this to his fans AGAIN - and over 100 measly hours of community service? COME ON, CHRISTOPHER!
Seriously lady, whoever you are, connect with us on Twitter/Instagram because we fucking ADORE YOU. Give Dominique a TV show!
Via the FABULOUS AwesomelyLuvvie.com