MUSIC
The Brooklyn outfit's latest offering is a sweet and diverting trip to Coney Island harnessing pleasant slacker energy.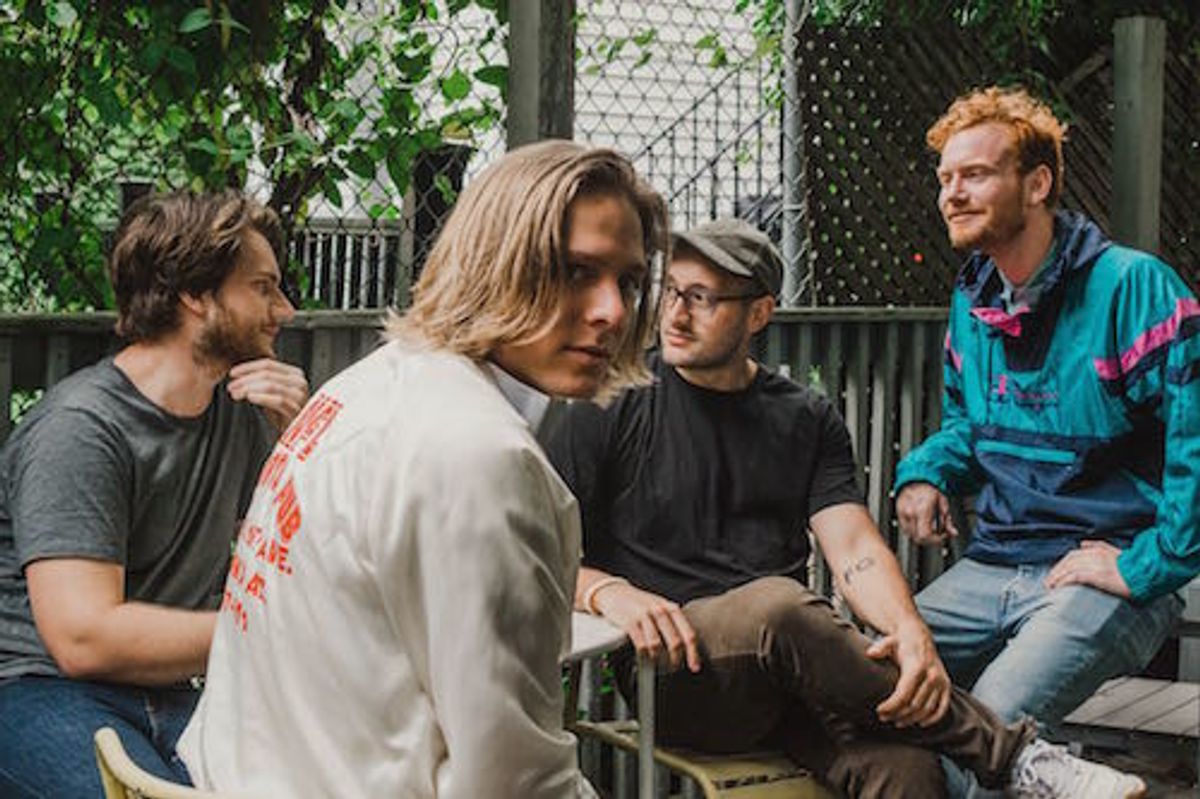 Britnee Meiser
Future Generations' new music video is a jangly romp, its lo-fi fantasy boosted by the easygoing charm of the track "Just Pretend."
The Brooklyn band's latest single is a sweet slacker lullaby, carrying notes of Tame Impala and Belle & Sebastian Frontman Eddie Gore's voice floats in and out of clarity as a marimba-like trill dances under the brisk psychedelia of the track: "Every time I think I've got it figured out / I find a new way to remember how to doubt," Gore laments, his vocals splitting and reassembling over the beat. There's a sadness to the track, as it indulges in the feeling of being cast about in life's waves, but the gentle and sunny production allows that anxiety to just be a moment in time.
Future Generations - Just Pretend (Official Music Video) www.youtube.com
The video features the band enjoying a lazy day on Coney Island, traipsing about the boardwalk with ice cream cones and dancing goofily to the backing track. The stoner rock of "Just Pretend" is tailored perfectly to the setting, making a trip to Luna Park a true escape from reality. Even in the video, the uneasy lyrics come off like a brief darkness that's passing by. "Just Pretend" is another solid offering from Future Generations, a track happy to embrace the present for what it is.