MUSIC
"The Far Field" features Debbie Harry and the general absence of hope; it's great
Getty/AK Illustration
Future Islands are different. They have never been trite pop-songwriters making a go of indie's current love of keyboards (i.e. that band that was once called .fun or Gotye). They don't promise the revival of some scene that was cool in the '90s (emo-revival, grunge revival, et. all). Instead, they've been making a version of synthpop sourced from popular places: Violator-era Martin Gore's handle on utilizing a keyboard's minor keys , the tightly wound pop thrust of chart-topping New Order, along with darkwave's glossy version of goth and, of course, propelled by a version of blue-eyed soul that's closer to the original Otis than Hall & Oates. The Far Field is their second album on 4AD and also their second with a big-tent producer: John Congleton, known for helming most of Annie Clark's work as St. Vincent. After their last record, Singles, the band became something an awkward meme, namely one un-readymade like those of Taylor or Migos to cash its viral value on the charts. Really, Samuel T. Herring, the public face of all that, would rather be an MC in the old style, spitting rhymes in front of a boombox on the corner. Anyone who isn't intimately familiar with the work of Hemlock Ernst is no real Future Islands fan. (ridiculous moniker aside, he once cut some wax with Madlib. Fucking Madlib!)
So, The Far Field comes to us as the post-fame record. The record with a Debbie Harry feature, called "Shadows" and is a duel in dour melancholy, Harry's voice not so much carrying Herring as lifting him down gently to rest. So, is it the Come Around Sundown or Be Here Now that displays how little of a fuck Herring and company care that you've come around to the party? Natch, never from this guy. Herring is the Billy Joel of indie pop, the working stiff who would still wear plumber's jeans if every song from Singles was a number one single. "We've always written songs about love and loss and nature, just real things," he told Pitchfork back before they hit the ground running on Singles and The Far Field delivers three counts. Love and loss clutch every track, abstracts that Herring occasionally gives form with metaphors that stretch from the shining sun to crackingly-described mountaintops; on "North Star," he exclaims that "freezing rain can't keep me away from your door," coming off like the world's most sincere postman.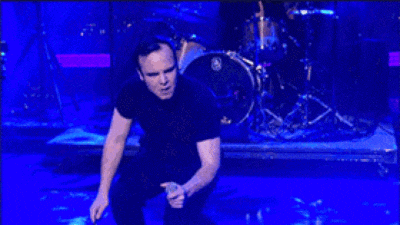 The Far Field is the band's first since their viral popularity following an appearance on the Late Show
Herring's viral success makes it easy to forget that Future Islands are a band, after all, a tight trio with its collective finger tracing the band's own accent, curiously at its own reproductions of band peppiest material, the Aladdin Sane to their Ziggy Stardust. Lead single "Run" turns "Seasons (Waiting On You)"'s structure into an easily mimicable formula, complete with elongated intro and cannily demarcated pep. Where earlier albums like Wave Like Home and In Evening Air felt like doors crashing with Herring's voice gathering you up like so much limp skin and bones, The Far Field almost feels conservative in its angled distribution of soul: each track, out of twelve, seem to have somewhere near the same amount. On the other hand, it's quite a remarkable achievement: a band dedicated to their weirdness with diligent aplomb.
The music video for "Cave" features the motions of Jonathan Lamberton, an American Sign Language-interpreter most known for working for Bill de Blasio.

Listening to Herring's voice bellow at you through waves that must surf somewhere above the speed limit, made me thing of a similar syth'd up singer who has idiosyncratically ruled the indie stage of late: ANOHNI, whose HOPELESSNESS dominated the lists last year and who recently dropped an excellent companion EP, Paradise, last month. ANOHNI, working with Daniel Lopatin and erstwhile friend-of-Kanye Hudson Mohawke, cooked up a rocket fuel-powered brand of beats which juxtaposed lyrics like "I wanna hear the dogs crying for water/I wanna see the fish go belly-up in the sea" that feel like scribbled impasto with a IV-line to the headlines: political music for our Twitter feeds. Herring, whose voice reaches deeper into the crevices of the vocal imagination than almost any singer outside of opera, ultimately finds similar depth but in that topical key of 'love, loss and nature.' On the record's sepulchral standout, "Cave," Herring appears to sing entirely in his guttural register until he reaches the song's chorus and then, somehow, it sinks even deeper, as if discovering an entirely lower shelf of the barrier reef. His message: "I don't believe anymore."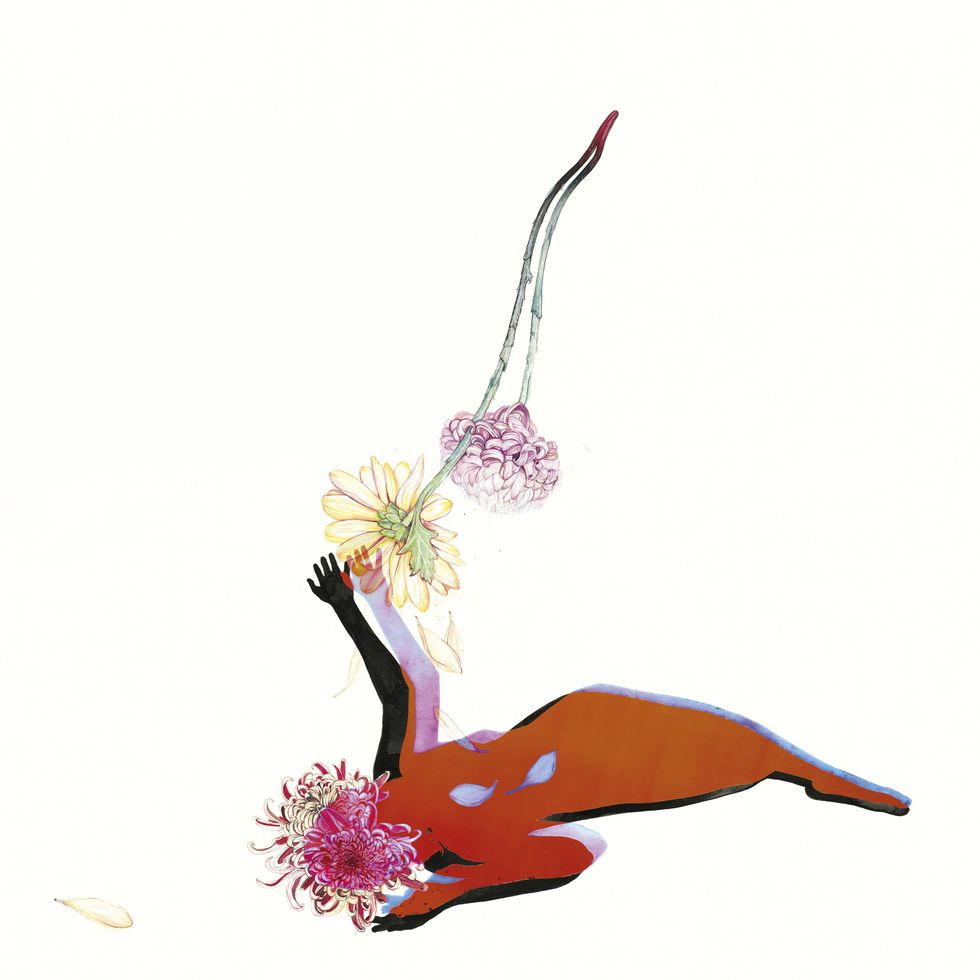 ---
Andrew Karpan is Popdust's resident indie pop shaman. He is famous for predicting the rise of Vampire Weekend from personally examining the curls in Ezra Koenig's hair. Follow him on Twitter.