UPDATED AT 2:40 PM TO INCLUDE JA RULE'S A POLOGY
It's festival season, that time of year when the weather breaks, music lineups are updated, and every weekend from May to August is sure to be a sea of brightly colored sundresses, denim cutoff shorts, and water bottles filled with colored alcoholic beverages. Last fall, you began planning which artists you would see in which festivals, on which coast, keeping in mind that many would be performing at a few festivals, and you still needed to pay your rent and utilities. With old staples like Coachella, and newer festivals like Panorama and Pitchfork the festuval scene can be taxing to navigate. Choose the wrong weekend and you could be rained out (hello Gov Ball and Kanye 2016) or, if you were one of the people who were in the Bahamas for Fyre Festival, "stranded" on an island.
Yes, you read that right. Stranded on an island. Affluent young adults, and some financially irresponsible keeping up with the Kardashian types (no really, Kendall Jenner was a spokesperson for the festival along with model Bella Hadid) spent $450 for general admission and between $4,000 and $12,000 for luxury accommodations. There were also a lot of other things that Bustle thought would make this the perfect festival, including Ja Rule's connection to the two weekend Bahamaian vacation/festival.

But here is where we need to be clear. While Ja Rule is a partner in the media company that organized the event, he is not an event organizer. His co founder, Billy McFarland, who also founded Magnises. What is Magnises? A club billed as a networking group for millenials that offers exclusives on A list events and secret pop ups for a yearly membership. What do you get? Pretty much the same thing as you got on this Fyrecation, a lot of hype and broken promises.
If you search the hashtag #FyreFestival or #FyreFraud you can get a play by play of all of the events, but the US Embassy has gotten involved to provide aid to would-be festival goers who feel like they are in need of assistance. While this festival showed the upside of influencer marketing, it also showed why influencer marketing will never overshadow a bad product. And while Ja Rule's name is attached to this affluent festival, real lovers of Ja Rule would be happy with a one day concert with Ashanti, Lloyd, Irv Gotti, Vita, Lil Mo, Cadillac Tah, J Lo, Charlie Baltimore, Jay Z and Amil. So basically this. I'd pay for that, and would never have to leave New York City.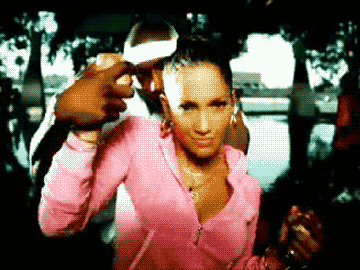 This might also be a little insensitive of me, but ladies and gentleman you are at a resort. A literal resort. I understand things are beyond your control, and you are upset, and maybe some of you are literally alone but I don't think it's time to seek government aid. Toast up that bread you were provided, go buy a drink, and relax on the beaches of Bahamas. It's tough relaxing on an island without a cabana but I promise you can and will survive this Survivor for the Affluent. Your parents didn't work this hard for you not to take complete advantage of this situation.