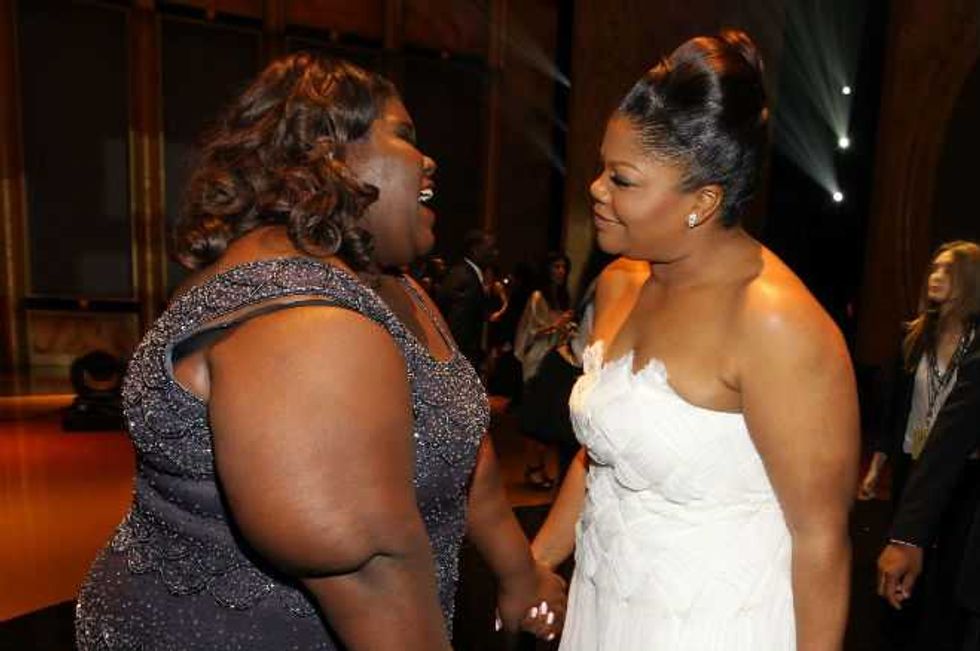 Gabourey Sidibe has chimed in on the Mo'Nique/Lee Daniels/Precious blackballing controversy, saying the film's legacy is being tainted.
Mo'Nique made headlines last month for saying Hollywood 'blackballed' her for not playing the political game associated with winning awards.
Although she tried to backtrack on her initial comments and said it was Lee Daniels specifically who was against her, rather than the industry as a whole:
"I had no idea because I don't think that Hollywood has turned its nose up to me," she said. "I think that those are feelings that Mr. Daniels is having and then he said there were things that Monique, she didn't thank the producers and the studio. And that's just not things that you do. Well, it had nothing to do with the producers nor the studio. Mr. Daniels had a problem that I didn't say his name the night of the Oscar awards."
Gabourey obviously felt she had stayed silent long enough and tweeted her disgust at the issue, which Mo'Nique immediately responded to:
@GabbySidibe Hey my sweet sister. Your right that movie was made in love, and we were a part of changing folks heart and mind. Proud of it.

— Mo'Nique Worldwide (@moworldwide) March 2, 2015
Hmmmm... it sounds like Mo'Nique is fully aware exactly who Gabourey is referring to!