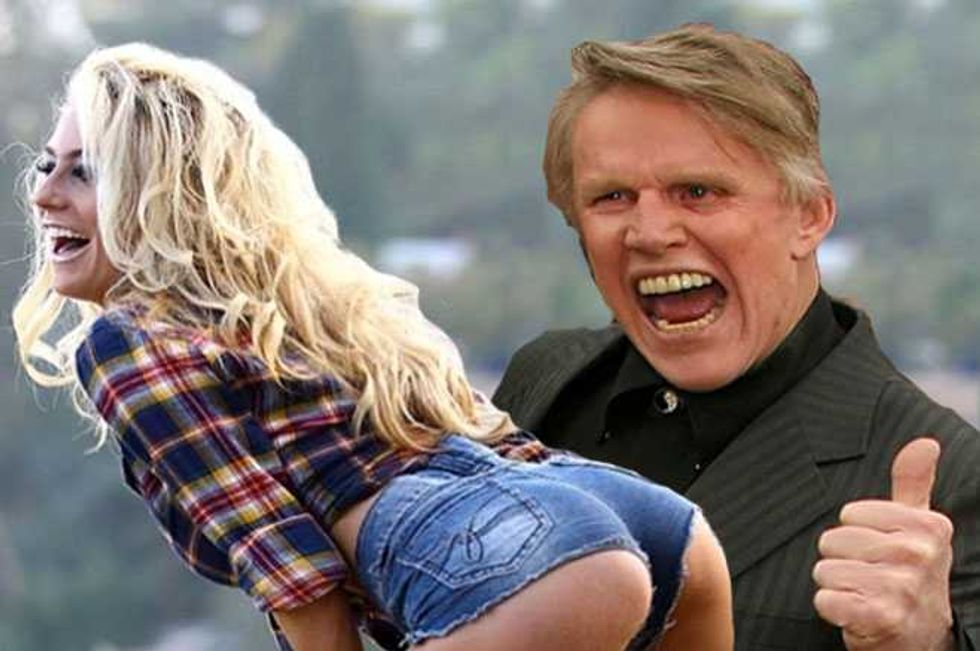 To be fair, it wasn't that unreasonable for Gary Busey to think he had a shot with Courtney Stodden. The former teen-bride married 54-year–old Doug Hutchinson after all.
But, when 70-year-old Busey rolled up on the now 19-year-old at a party, he was rebuffed with extreme prejudice. Courtney bristled at the very idea, and when her cock blocking mom jumped in, Gary cold slapped her in the face! Wut!
Stodden wrote about the traumatic (or not it seems) experience in her Daily Star Blog:
[Busey] approached me, seduced me and cornered me so I couldn't go anywhere. When my momager came over to get me, he turned around and slapped her in the face!

Lol, I'm sorry, it's really not funny…
Apparently Busey's rep has so far declined to respond to "repeated requests" for comment.