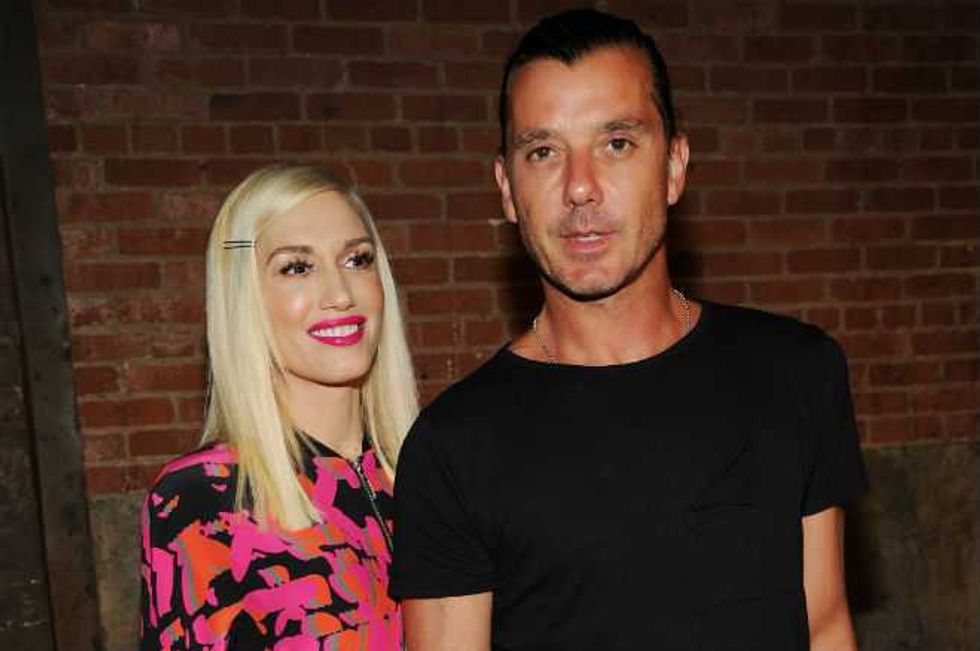 Gavin Rossdale is hitting back at rumors his marriage to Gwen Stefani is in trouble, calling the reports complete nonsense.
The couple have been married for 12 years and have three sons - Kingston, Zuma and baby Apollo.
According to Gavin, the speculation about their relationship is ridiculous - especially a recent OK magazine cover claiming he and Gwen had split.
"It's so mean-spirited," he said on The Howard Stern Show. "It was the same day with that tragic, terrible shooting down of the plane and I felt so humiliated that anything, even the biggest load of bulls--t, had any place in the media when such a tragic event was going on, and I cursed that magazine and that girl that wrote that, and I just thought, 'what a way to run your life'."
Miranda Lambert Wants To Meet Gavin Rossdale —She Needs The Truth
The musician goes on to explain how he made a joke about their marriage back in June that someone clearly twisted out of all proportion.
"I'm pretty dry and I've got a decent sense of humor, so they say to me, 'You're doing this, you've got a new record...'How do you guys find time for each other?'" he said. "And I said, 'We don't, that's why we've been together so long.' I was f--king around, that's funny to me. Where I'm from, that's funny. And it was funny, for about a week, and then it's like, 'oh...interesting.' So it's just me and my big mouth."
And there you have it!