Frontpage Popular News
In a 23 track work of art, Gord Downie stuns with the intimacy, artistry, and honesty of his final album following his passing on October 17th.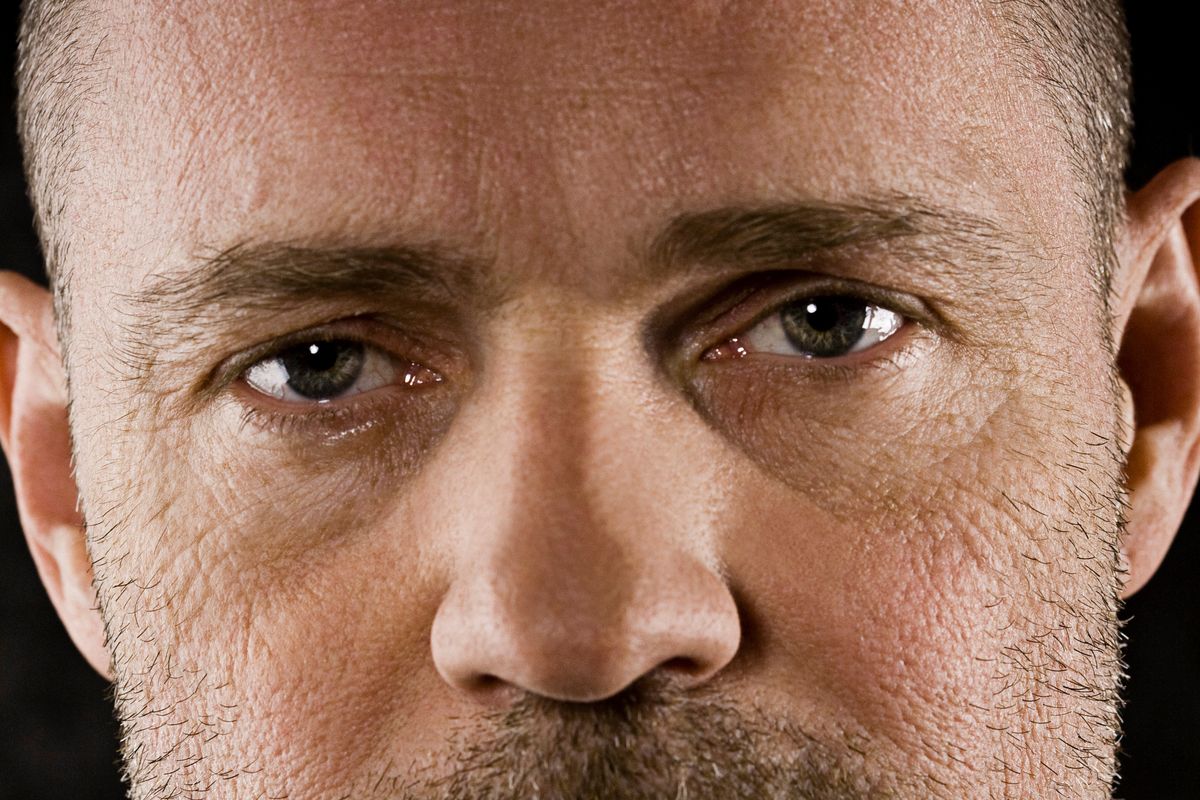 Gordon Hawkins
"This is my solo record. Each song is about a person."
These words weigh heavy on me with the recent news of Gord Downie's passing. Gord suffered from glioblastoma, a brain cancer in his years, but didn't let it keep him from the things he loved. Family. Friends. And of course- music. My mouth gaped a little more as each of the twenty-three tracks on Gord Downie's new double album Introduce Yerself unfolded. An album is a major feat and accomplishment. As listeners we don't always know what goes into the creation of even just a single. The writing sessions, the recording sessions, the strategic planning of the release, and discussions afterward. Learning about Gord Downie's process had me in complete awe. Recording Introduce Yerself in just two four day sessions seems insane, but Downie was no newcomer. Gord Downie began his career when he met Rob Baker, Johnny Fay, Davis Manning, and Gord Sinclair at Kingston High School. Soon later, they would become The Tragically Hip, gaining popularity throughout Canada first playing at local bars and quickly rising to fame thanks to their discovery by Bruce Dickinson of MCA Records at The Horseshoe Tavern in Toronto. Three years after the band formed, saxophone player Davis Manning left the band and guitarist Paul Langlois joined, creating The Tragically Hip as we know it. The band gained popularity notorious for Downie's animated stage presence. After working with The Tragically Hip for almost two decades, Gord Downie embarked on his first solo project in 2001.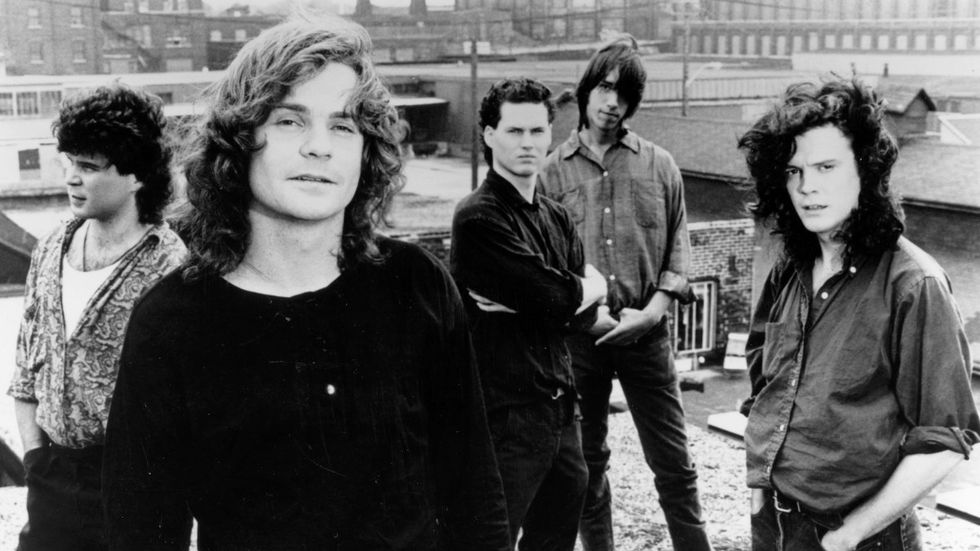 CBC Music
While Gord Downie has always been known to make his music very personal, Introduce Yerself, his sixth and final studio album, feels special. Perhaps a love letter or goodbye to twenty three important people in his life; it feels intimate. The album overall takes a cinematic tone. The music is mellow but magnetic. The synth and guitar sections collaborate and swell together while the detailed nuances of each song differ and create a unique tone for each track. Each different song is a story, a memory Downie has graciously shared with us, but the lyrics all have one thing in common: honesty. From the more obviously pointed like, "My First Girlfriend," a sweet sentiment about the memory and forever relevance of your first love to the more obscure like "The Road," a song that feels like frustration, there are layers and layers of moments, lessons, and realizations within the double album.
While the album is of course incredibly personal and written from the perspective of someone who has lived a full life, someone who had to come to terms with the very thing we all shove under the carpet, it's incredibly relatable. This is a testament to Gord's talent for connecting with people that he has been celebrated for since the beginning of his career. Though this album is amazing and I know that I will have a different favorite track every time I listen, "A Better Ending," is in the spotlight for me right now. The instrumentation creates a dizzying tension. The lyrics are ominous but peaceful all the same. Just before the track, comes "Snowflakes" a more light-hearted. Though reflective much like the entirety of the album it recalls a snowy day. It makes you think of how a memory can embed itself in your mind and touches on the things we really pick up on. While there may be lapses in specifics like names and dates, the sensation and the connection with your loved ones is something to hold onto. Downie released a trailer to announce the release of his double album.
Watch the trailer here.
[youtube https://www.youtube.com/watch?v=wuHj20v2oKs&feature=youtu.be expand=1]
Gord Downie was not only a music icon in Canada but a philanthropist. Gord's early philanthropical work was directed toward saving the environment. His efforts later on in life were directed toward the indigenous people of Canada that are unrepresented. This past summer, Downie spoke at Me to We with Justin Trudeau acknowledging the importance of the youth in Canada to come together to create "the new 150 years."
Watch behind the scenes coverage here.
Canada was undoubtably grief struck from the news of Gord Downie's passing. On October 18th following his passing, radio stations played his music along with the music of his band The Tragically Hip. Justin Trudeau released a tribute statement on his website. Townspeople in Downie's native Bobcaygeon, Ontario held a candlelight vigil in memory of the musician. Fans are petitioning on Change.org for a Gord Downie Day to be recognized in honor of his accomplishments, philanthropic impact, and to raise awareness and funding for research on the brain cancer that took Gord's life. Other famed Canadians took to Twitter and otherwise to express their grief and condolences of the loss of such a great man.
There will never be another one like you, Gord. Rest in peace my friend.
— Justin Trudeau (@JustinTrudeau) October 18, 2017
Stream "Introduce Yerself" here.
---
Anie Delgado is a contributor to Popdust and is an actress and musician based in NYC. Follow her on Instagram and Twitter @anie_delgado and on Facebook and check out her music on Spotify.