Frontpage Popular News
Mimicking Birds impressed me with the cacophony of sounds they orchestrated live.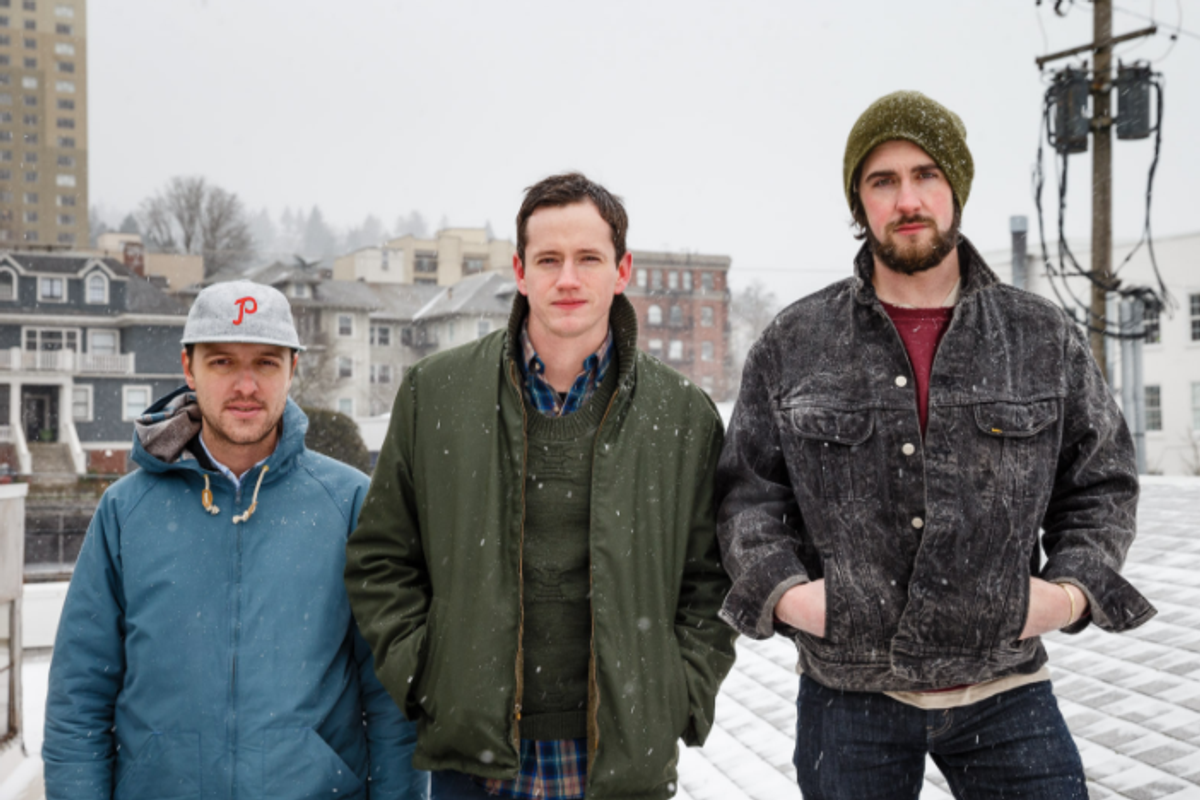 "If you play Sunlight Daze I'll kiss your nose. I'll give you my shoes." - The best fan ever.
Possibly the only thing equally as impressive as the complex layering of sound Mimicking Birds accomplished live is the dedicated nature of their fans. Even across the country from their native Portland, Oregon, their show at Berlin NYC was packed. Throughout the show, I found myself watching the invested viewers. Many bobbed their heads serenely to the sounds as they unfolded. Others beamed and whispered excitedly between songs guessing what may come next. The fan we all want screamed, "If you play Sunlight Daze I'll kiss your nose. I'll give you my shoes," his friend added, "they're really nice shoes." Check mate. After one encore, the crowd begged for more, but the a member from the venue announced that they had to end their set. This was met with an uproar of "boos" and "no's" and my conclusion that Mimicking Birds has the best fan base ever.
Berlin NYC, the venue was small to mid-sized but boasted an amazing sound system. It supported their complex set up. Their live arrangement included lead vocalist and guitarist Nate Lacy, the drummer Aaron Hansen, the keys player Lizzy Rose, and the synth player/bassist Adam Thrachsel. One of my favorite things to watch during the performance was the involvement of Adam Thrachsel, the keys player and bassist. He had quite the set up with one analog synth, a key board, and a modern synth. He obviously had an instrumental hand in creating all of the atmospheric sounds of their music. Nate Lacy was entrancing in his performance. Eye closed, passionately delivering their dense lyrics, he captivated the audience. They cheered for him passionately to which he responded with humble acceptance. Lizzy Rose seemed to almost be in a trance like state providing part of the backbone for their complex sound. Hansen creating driving rhythms and rich drum fills to both support and enhance the sound.
Mimicking Birds is currently on the road and just released their single "Sunlight Daze". Stream it here.
Mimicking Birds was born out of Nate Lacy's home recordings. The band became a trio and was signed to Modest Mouse member Isaac Brock's Glacial Pace Recordings. They toured with Modest Mouse in 2009 helping them to gain said passionate fan base. The band has also made appearances at popular music festivals such as Austin City Limits and Lolapalooza. Mimicking Birds will be releasing a new EP on January 26th.
Check out their Tour Dates & Tickets here:
10/04 - Seattle, WA @ Sunset Tavern
10/05 - Pendleton, OR @ Great Pacific Wine & Coffee Co.
10/06 - Boise, ID @ The Olympic
10/-7 - Salt Lake City, UT @ Diabolical Records
10/08 - Denver, CO @ Hi-Dive
10/10 - Chicago, IL @ Schubas
10/11 - Lakewood, OH @ The Winchester Music Tavern
10/12 - New York, NY @ Berlin (early, 8pm set)
10/13 - Port Chester, NY @ Capitol Theatre w/ Modest Mouse
10/14 - Port Chester, NY @ Capitol Theatre w/ Modest Mouse
10/15 - Richmond, VA @ The National w/ Modest Mouse
10/16 - Washington, DC @ Songbyrd
10/18 - Nashville, TN @ The Basement (early show)
10/20 - Austin, TX @ Sidewinder
10/21 - Oklahoma City, OK @ 89th St Collective
10/22 - Albuquerque, NM @ Santa Fe
10/23 - Phoenix, AZ @ Last Exit
10/25 - Los Angeles, CA @ TBA Silverlake Living Room Show
[rebelmouse-proxy-image https://media.rbl.ms/image?u=%2Fvi%2FN9S2GySdhB4%2Fmaxresdefault.jpg&ho=https%3A%2F%2Fi.ytimg.com&s=70&h=73bea06e97955a237ed21163bda9af2825820471addc6fe195843b6bca1b8118&size=980x&c=249487474 crop_info="%7B%22image%22%3A%20%22https%3A//media.rbl.ms/image%3Fu%3D%252Fvi%252FN9S2GySdhB4%252Fmaxresdefault.jpg%26ho%3Dhttps%253A%252F%252Fi.ytimg.com%26s%3D70%26h%3D73bea06e97955a237ed21163bda9af2825820471addc6fe195843b6bca1b8118%26size%3D980x%26c%3D249487474%22%7D" caption="mimickingbirds.com" pin_description="" image-library="1" alt="Mimicking Birds site" expand=1 photo_credit=""]mimickingbirds.com
---
Anie Delgado is a contributor to Popdust and is an actress and musician based in NYC. Follow her on Instagram and Twitter @anie_delgado and on Facebook and check out her music on Spotify.
---
POP⚡ DUST | Read More...

POPDUST PRESENTS | Boy Radio reminds us what love sounds like
LIVE | GGOOLLDD played a luminous first show at The Mercury Lounge
Rising star Caleb Hawley released his LP and it's a must-listen
---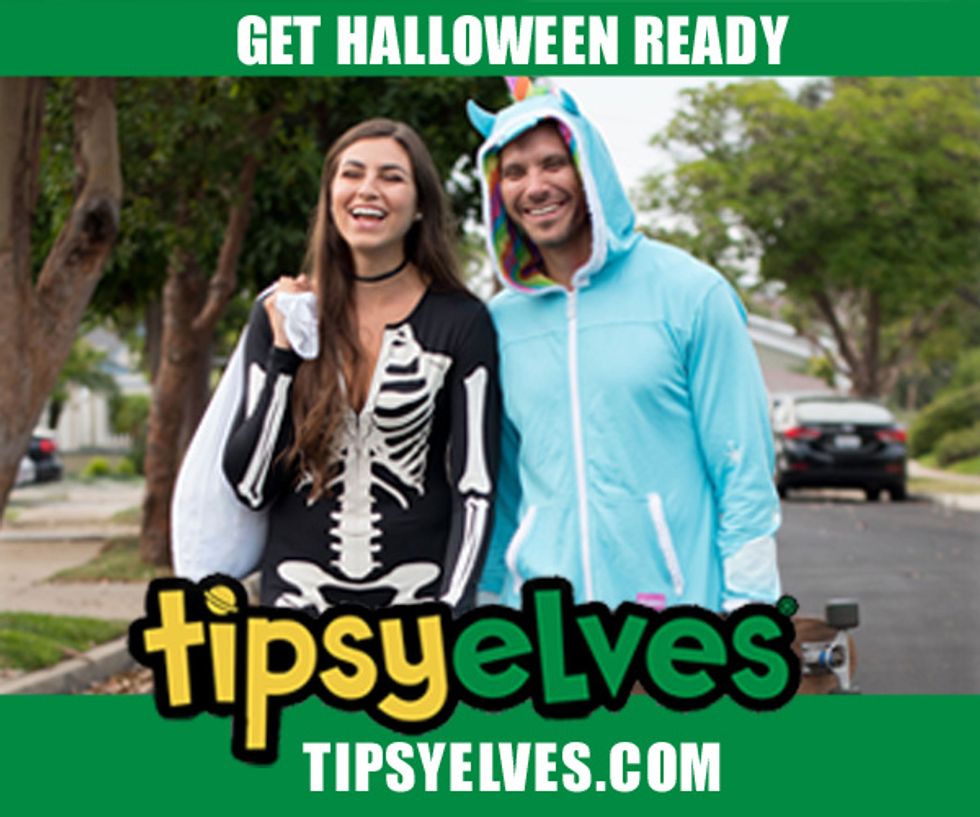 Get Ready for Halloween!! Find Your Costumes at TIPSY ELVES!