FILM & TV
MOVIE TRAILERS | Watch the best movie trailers and a listing of every movie coming out 8/11
www.youtube.com
It's difficult to decide what to see! Let Popdust guide your decision this weekend.
As we approach the weekend, movies we have been waiting for are finally here. Popdust's top picks this week are so good. I love scary movies and the #1 trailer is super creepy. Annabelle is a doll that is possessed and Child's Play always freaked me out. This could be a good one for couples. There some great films, so check out the top five movie trailers. Then take a gander at the full list of releases this weekend.
1. ANNABELLE: CREATION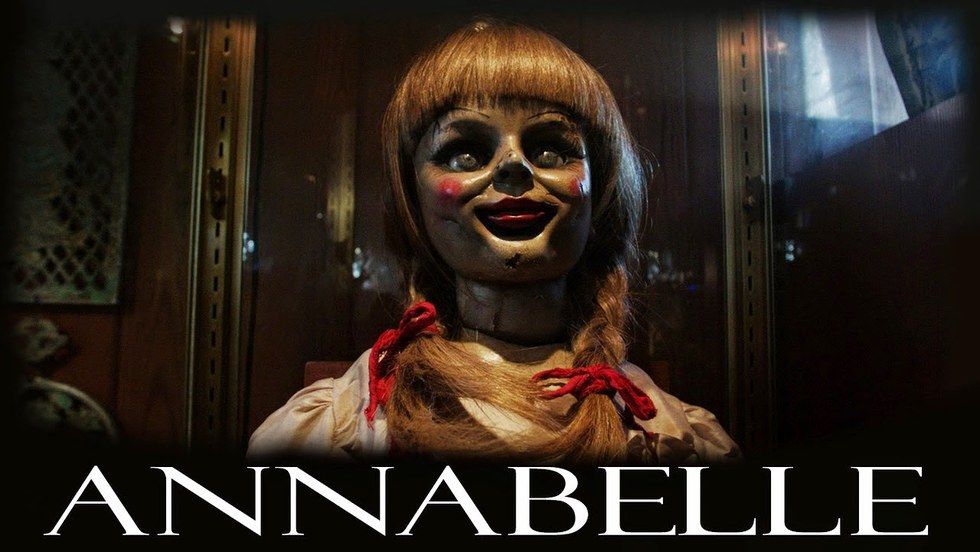 rinconosado.blogspot.com
Before The Conjuring, there was Annabelle. Capable of unspeakable evil, the actual Annabelle doll exists locked up in an occult museum in Connecticut -- visited only by a priest who blesses her twice a month. In this supernatural thriller from producer James Wan, Annabelle's story begins before the evil was unleashed.
Several years after the tragic death of their little girl, a doll-maker and his wife welcome a nun and several girls from a shuttered orphanage into their home, soon becoming the target of the doll maker's possessed creation, Annabelle. Former toy maker Sam Mullins ( Anthony LaPaglia) and his wife Esther (Miranda Otto) are happy to welcome a nun (Stephanie Sigman) and six orphaned girls into their California farmhouse. Years earlier, the couple lost their 7-year-old daughter Annabelle in a tragic car accident. Terror soon strikes when one of the girls finds a seemingly innocent doll that seems to have a life of its own.
R | 1h 49min | Horror, Mystery, Thriller | Get Tickets for ANNABELLE: CREATION
Director: David F. Sandberg | Stars: Stephanie Sigman, Miranda Otto, Lulu Wilson
---
2. THE GLASS CASTLE
Based on a memoir, four siblings must learn to take care of themselves as their responsibility-averse, free-spirit parents both inspire and inhibit them. When sober, the children's brilliant and charismatic father captured their imagination, teaching them physics, geology, and how to embrace life fearlessly. But when he drank, he was dishonest and destructive. Meanwhile, their mother abhorred the idea of domesticity and didn't want to take on the work of raising a family.
PG-13 | 2h 7min | Biography, Drama | Get Tickets for THE GLASS CASTLE
Director: Destin Daniel Cretton | Stars: Brie Larson, Woody Harrelson, Naomi Watts, Ella Anderson
---
3. INGRID GOES WEST
Following the death of her mother and a series of self-inflicted setbacks, young Ingrid Thorburn escapes a humdrum existence by moving out West to befriend her Instagram obsession, a Los Angeles socialite named Taylor Sloane. After a quick bond is forged between these unlikeliest of buddies, the facade begins to crack in both women's lives -- with comically malicious results. Read the review Popdust gives Ingrid.

R | 1h 37min | Comedy, Drama | Get Tickets for MOVIE
Director: Matt Spicer | Stars: Aubrey Plaza, Elizabeth Olsen, O'Shea Jackson Jr.
---
4. GOOD TIME
After a botched bank robbery lands his younger brother in prison, Constantine embarks on a twisted odyssey through the city's underworld in an increasingly desperate attempt to get his brother out of jail. Over the course of one night, Constantine finds himself on a mad descent into violence and mayhem as he races against the clock to save his brother and himself, knowing their lives hang in the balance.

R | 1h 40min | Crime, Drama | Get Tickets for GOOD TIME
Director: Benny Safdie, Josh Safdie | Stars: Robert Pattinson, Benny Safdie, Taliah Webster
---
5. WHOSE STREETS?
---
Full list of new movies in theaters this weekend:
Friday, August 11, 2017
---
Saturday, August 12, 2017
---
Sunday, August 13, 2017
---
"The Glass Castle" Trailer With Director's Commentary: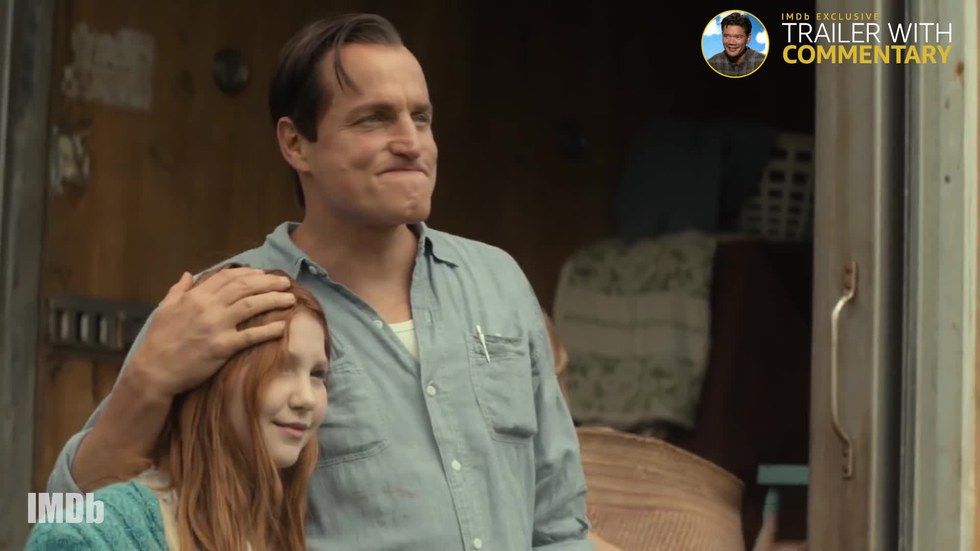 ---
Dan Victor is editor in chief of Popdust and producer of Popdust Presents. He is also a music producer, bassist for Low Profile (live hip hop) & The Coldpress (indie rap) and front-man for Ductape Halo (indie rock). Follow on Youtube.
---
READ MORE ABOUT MOVIES...

REVIEW | "Ingrid Goes West" comments on the current state of social media
Top 5 Movie Trailers and full list of all premieres out this weekend
20+ Photos | Game of Thrones fashion: Daenerys Targaryen vs. Emilia Clarke
---
(Sources: IMDb, Movie Phone, Fandango)