It's not always easy to decide what movie to watch!
As we approach the weekend, movies we have been waiting for have finally premiered. Popdust's top picks this week. Birth of the Dragon gives us an account of Bruce Lee before he was famous actor. He seems to be more of a street fighter than a master, but he has a face-off with a ku fu master that catapulted him into a legendary status. All Saints is an inspirational film about faith and how a closing church keeps it's doors open by turning the pasture of land the church owns into a farm with the help of some refugees. Leap! not only tempts fate, but is a new animated movie that shows 2 dreamers follow their callings, to be a dancer and an inventor, set in the backdrop of Paris, when the Eiffel Tower was constructed. Ghost House bundles up all my fears and contains them in a little house in Thailand. Tip: you would be better off not touching anything. The Villainess is the Korean Le Femme Nikita mixed with a little bit of Old Boy. Korean cinema produces such great work. This could be the best pick this week. The trailer is insane! There some great films, so check out the Popdust top five movie trailers. Then peep the full listing of releases to come out this weekend.
1. All Saints (2017)
ALL SAINTS is based on the inspiring true story of salesman-turned-pastor Michael Spurlock (John Corbett), the tiny church he was ordered to shut down, and a group of refugees from Southeast Asia. Together, they risked everything to plant seeds for a future that might just save them all.

PG | 1h 48min | Drama | Get Tickets for ALL SAINTS
Director: Steve Gomer | Stars: Cara Buono, John Corbett, Barry Corbin, David Keith
---
2. Birth of the Dragon (2016)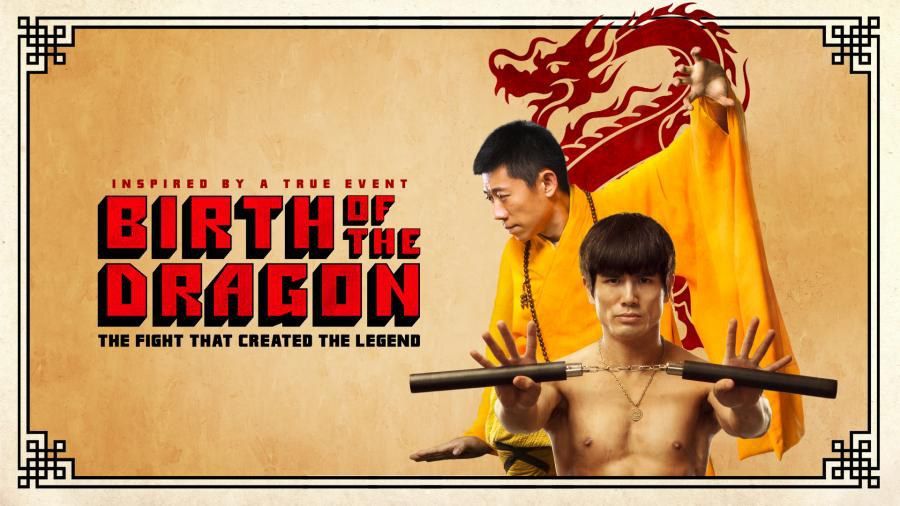 WWE.com
Set against the backdrop of 1960s San Francisco, BIRTH OF THE DRAGON is a modern take on the classic movies that Bruce Lee was known for. It takes its inspiration from the epic and still controversial showdown between an up-and-coming Bruce Lee and kung fu master Wong Jack Man - a battle that gave birth to a legend.

PG-13 | 1h 43min | Action, Biography, Drama | Get Tickets for BIRTH OF A DRAGON
Director: George Nolfi | Stars: Billy Magnussen, Yu Xia, Philip Ng
---
3. Leap! (2016)
An orphan girl dreams of becoming a ballerina and flees her rural Brittany for Paris, where she passes for someone else and accedes to the position of pupil at the Grand Opera house.

PG | 1h 29min | Animation, Adventure, Comedy | Get Tickets for LEAP!
Director: Eric Summer | Éric Warin | Stars: Elle Fanning, Dane DeHaan, Carly Rae Jepsen, Maddie Ziegler
---
4. Ghost House (2017)
A young couple go on an adventurous vacation to Thailand only to find themselves haunted by a malevolent spirit after naively disrespecting a Ghost House. Desperate for a solution, they spiral deeper into a surreal, supernatural world that leads them into a frenzied, terrifying confrontation with pure evil.
Unrated | 1h 29min | Horror, Thriller | Get Tickets for GHOST HOUSE
Director: Rich Ragsdale | Stars: Scout Taylor-Compton, James Landry Hébert, Mark Boone Junior
---
5. The Villainess (2017)
Sook-hee is a trained assassin who was born to kill. She was just a little girl when the training started in Yanbian, China. After the death of her mentor, when the chance of starting a new life was given to her, she came to South Korea as a government agent. They promised her that she will be free after ten years of service. So she begins her new life as a theatre actress. But soon two men Joong-sang and Hyun-soo appear in her new life. And she started to find deep dark secrets about her past. Eventually she take matters into her own hands.

Unrated | 2h 9min | Action, Drama | Get Tickets for THE VILLAINESS
Director: Byung-gil Jung | Stars: Catherine Deneuve, Catherine Frot, Olivier Gourmet, Quentin Dolmaire
---
Full list of new movies in theaters this weekend:
Friday, August 25, 2017
---
Saturday, August 26, 2017