MUSIC
Season 15 American Idol runner up, Dalton Rapattoni hijacks Music Monday this week with a playlist that pumps him up.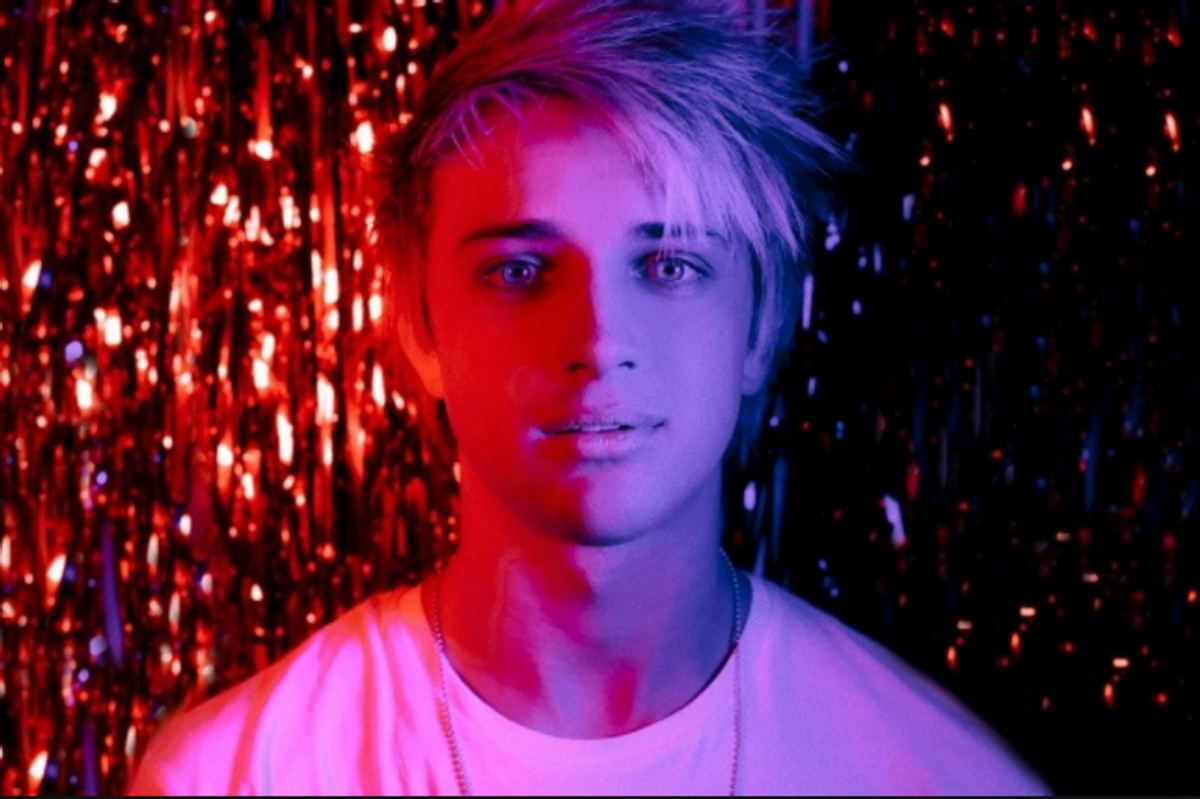 Remember Dalton from American Idol Season 15? Let's refresh your memory. Dalton auditioned in Texas at the age of 19 for J-Lo, Harry Connick Jr, and Keith Urban. J-Lo called him, "so cute." Since his time on American Idol, Dalton has been working on his original music and recently released his single "Heaven" with an accompanying music video. Dalton took over #MUSICMONDAY to give you a taste of what he listens to in order to get pumped for performing.
#throwback
[rebelmouse-proxy-image https://media.rbl.ms/image?u=%2Fscv4HyEOVuDgA.gif&ho=https%3A%2F%2Fi.giphy.com&s=994&h=709475acdab0431a6342b17a2ea3bece087db38a8008470b12c2a3130218eca7&size=980x&c=3836478904 crop_info="%7B%22image%22%3A%20%22https%3A//media.rbl.ms/image%3Fu%3D%252Fscv4HyEOVuDgA.gif%26ho%3Dhttps%253A%252F%252Fi.giphy.com%26s%3D994%26h%3D709475acdab0431a6342b17a2ea3bece087db38a8008470b12c2a3130218eca7%26size%3D980x%26c%3D3836478904%22%7D" caption="" pin_description="" image-library="0" expand=1 photo_credit=""]
Check out his music video for "Heaven" here.
Spotify users can listen to the full playlist here.
1. "Ghost of Stephen Foster" | Squirrel Nut Zippers

So this one I found in my discover playlist. I know it's weird but it sounds like a polka party in an old dusty pub and sometimes that's what I'm in the mood for, you dig?
2. "Violet" | Hole

Okay so I love this one because the pre-chorus is so pretty and all of that but then it just goes into straight up yelling and it's just a classic man.
3. "Rusty Cage" | Johnny Cash
This one is kinda cheating because it's kind of two songs, but whatever, music is music to who's-its who use it. Plus I love the guitar work.
4. "The Sad Ballad of Danny Boy" | Floater
This one has a really cool juxtaposition in that it's a jolly ole drinking song and then it turns into a super dark peek into the mind of an alcoholic. Quite interesting.
5. "Survivalism" | Nine Inch Nails

This one is just a cool jam. Trent Reznor has one of my favorite voices on earth.
6. "Bloodstains" | Agent Orange

It's weird to try to write an explanation for why you like a punk song. Punk is angry and often pointless. You don't have to think too much when you listen to it.
7. "Wonderful Wonderful" | The Killers

See this is the opposite end of the spectrum. This is one that you can listen to a hundred times and hear something different every time. My favorite part is the post-chorus violin part that sounds kind of middle eastern-y.
8. "Jealous" | Labrinth

Lyrically this song is phenomenal. Also when it goes into those whacky key changes at the end it's glorious.
9. "Blood Waves" | Ho99o9

This song is just one of those that you kinda just sit back and let it blast you in the face.
10. "I've Seen Footage" | Death Grips

This is one of the most "consumable" Death Grips songs. I still have no idea what the lyrics are but hey man it's a cool tune.
11. "I Love You, Honeybear" | Father John Misty

My sister showed me this song, and she's a lot artsier and out there than me, but this one is great because it sounds like it's being played by the last guy on earth after an apocalypse. Totally haunting.
12. "Beast" | Nico Vega

This is one of the hype up adrenaline ones. It has this really simple structure but it's delivered perfectly.
13. "Breaking Out" | The Protomen

Okay so my dad makes fun of me for this one because whenever I turn this on he just says "why are you listening to this when you can listen to Bruce Springsteen? They sound exactly the same" BUT ITS NOT THE SAME DAD
14. "song" | Weatherman-Dead Sara

I love this one because her voice is so expressive. You can hear all of the grit and emotion perfectly, and the simple, yet perfectly catchy guitar work accents it perfectly.
15. "I Wanna Meet Richard Dreyfuss" | Gabriel Gundacker

Okay so this one just needs to be heard. Actually, listen to the whole album. Your life will be at least 40% better I promise.
16. "Majestic" | Wax Fang

Okay so Pink Floyd is my favorite band of all time, and I DARE you to tell me that the solo that starts at 2:48 wasn't written by David Gilmour.
17. "In A Sweater Poorly Knit" | mewithoutYou

I'm sorry but this song uses the word pumpernickel. Have you ever heard any other song use the word pumpernickel and not sound stupid? Didn't think so.
18. "Gay Bar" | Electric Six

The line "start a nuclear war at the gay bar" was something I never thought I'd hear in my life but here I am and the song is great.
19. "Same Drugs" | Chance The Rapper

I'm sure almost everyone knows this song but I listened to it almost nonstop for a month. The whole Peter Pan thing is so cool. Ps. The music video version of the song is slightly better.
20. "Sleep Is For The Weak" | The Dreadnoughts

So I'm a big fan of polka rock, and this one is probably in my top 10 of that genre. It's about some Ukrainian/Polish territory dispute and I have no clue what any of that means but hey the song is cool.
21. "Ebb and Flow" | Larry and His Flask

I've never had my face melted by a banjo before but dude that thing is ripping it in this one.
22. "Heavens Light / Hellfire" | Tony Jay (The Hunchback of Notre Dame)

Okay so this is way different but Hunchback is my favorite Disney cartoon and this one is so creepy and well written. Also if you don't occasionally break out into a Disney song you should go see a doctor because you might have a severe joy deficiency.
23. "I Wanna Get Better" | Bleachers

This is one of the best "feeling good kicking ass" songs out there. I can never turn it up loud enough.
24. "Oxford Comma" | Vampire Weekend

I always thought this song was funny because Ezra Koenig used to be an English teacher.
---
Anie Delgado is a contributor to Popdust and is an actress and musician based in NYC. Follow her on Instagram, Twitter @anie_delgado and on Facebook. Check out her music on Spotify.
---
POP⚡ DUST | Read More...

POPDUST PRESENTS | Boy Radio reminds us what love sounds like
LIVE | GGOOLLDD played a luminous first show at The Mercury Lounge
Rising star Caleb Hawley released his LP and it's a must-listen
---