MUSIC
In light of the sudden pre-winter we're experiencing in NYC, here's a chill mix of uplifting tunes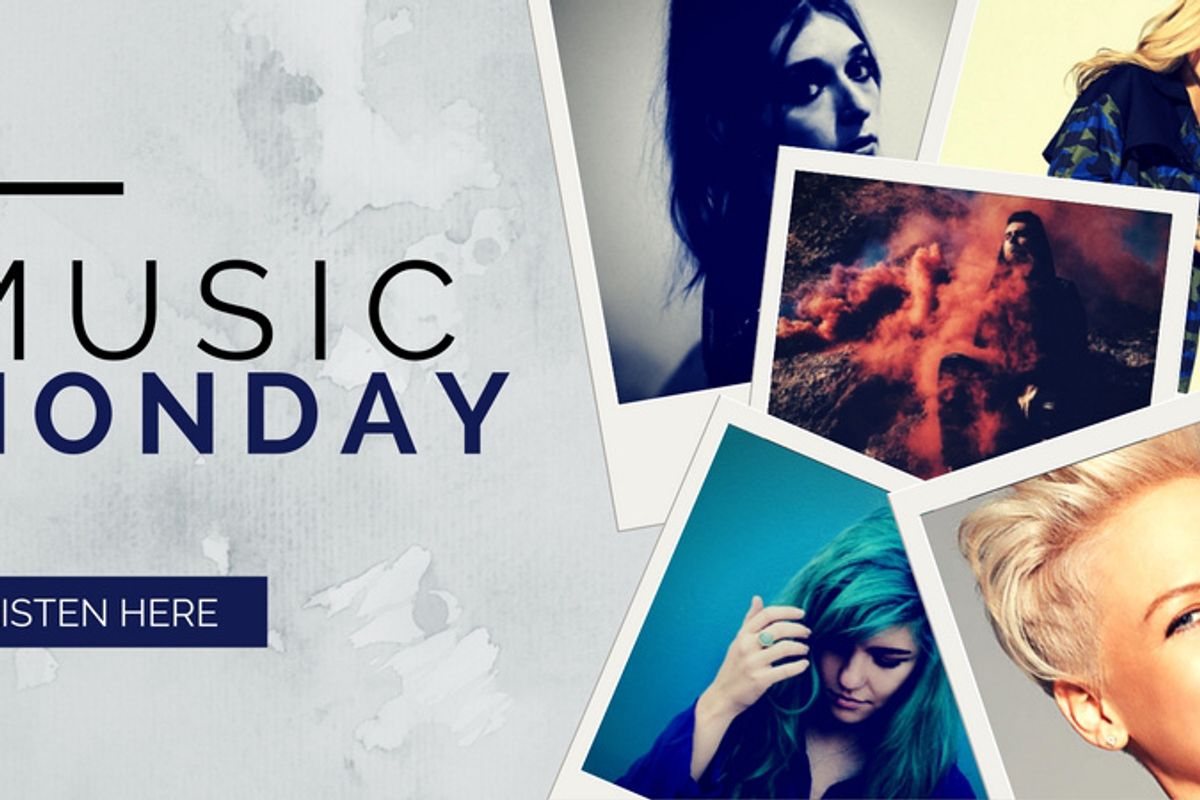 Billboard, Twitter
#musicmonday

I was in LA last week basking in the 80 degree sunshine when to my surprise, I landed at JFK still in my overall cut offs to be greeted by 40 degree rain. My favorite. It's official ladies and gents: winter is coming. To be honest, I did not want to get out of bed this morning, so I made a playlist that gave me that gentle push that we sometimes need on cold, Monday mornings. Check it out!
[rebelmouse-proxy-image https://media.rbl.ms/image?u=%2FL7l0xipUxoCR2.gif&ho=https%3A%2F%2Fi.giphy.com&s=361&h=d9a1246be9e4f82f4b9e4988020efdc633d83fbb264f55fb00f2bf62d5b0379c&size=980x&c=2667397682 photo_credit="" caption="Giphy" pin_description="" image-library="0" crop_info="%7B%22image%22%3A%20%22https%3A//media.rbl.ms/image%3Fu%3D%252FL7l0xipUxoCR2.gif%26ho%3Dhttps%253A%252F%252Fi.giphy.com%26s%3D361%26h%3Dd9a1246be9e4f82f4b9e4988020efdc633d83fbb264f55fb00f2bf62d5b0379c%26size%3D980x%26c%3D2667397682%22%7D" expand=1]Giphy
Spotify users can listen to the full playlist here.
1. "Barbies" | P!nk

This song quickly became my favorite from this album. Quaint and sweet, this tune looks back at a simpler time and if that's not relatable, I don't know what is.
2. "Forgetting All About You" | Phoebe Ryan, blackbear

The level of sass in this song is through the roof. I'm all about it. I love the way blackbear fits into the song seamlessly. If you need to forget about a weekend heart break, this is your jam.
3. "Burn Mona Lisa" | Kyan Palmer
This song has been on my radar for a while. The hook "Burn Mona Lisa, you're not as perfect as I thought you were," is so creative yet so unique. How many of us have come to terms with someone who has hurt us being not as wonderful as your first thought they were. The song is mellow enough for a subway commute but also totally bop-worthy.
4. "Death of Me" | Verite

This song is moving and infectious. It's totally the song you blast on the subway to drown out all of the morning commute noise. The song builds like your anticipation of the work day ending.
5. "Uh Huh" | Julia Michaels
This hook gets into your ear and under your skin. The song is a warning of going for something you know you shouldn't. It reminds me of the weekend.
6. "No Parachute" | Aly Ryan
I'm patiently awaiting new music from Courtney Barnett, so I was looking for something similar. Aly Ryan is totally different but brings the same kind of flavor. I really needed something that screamed "zero cares given" today. This song is it.
7. "Get Some" | Kamille and Ghosted
This song goes there. I was listening to it this weekend and I was really digging the particular synth they use and then tuned into the lyrics which made me laugh then slow clap. They're saying what you were afraid to this weekend and I'm here for it. *Warning explicit*
8. "Boys Like You" | Who is Fancy, Meghan Trainor, Ariana Grande

I don't know when or how I found this, probably on an Ariana Grande listening spree (oh the magic of Spotify), but when I saw that queen Ari and queen Meghan collaborated, I knew it was going to slay. It's impossible not to lose yourself in this song.

9. "Timex" | Kingdom

Not my normal vibe, something about this song captivated me. The song is over before you know it and feels like a black hole. Each detail unfolds in the right amount of time, but it's not one to over analyze either. It's just a nice song to think to.
11. "FFF" | Rexha and G-Easy

I immediately became obsessed with this song when it came on my Spotify discover playlist. I was cooking dinner and I found myself grooving. She says it all here, "f*** fake friends, we don't need them."
12. "Boys" | Charli XCX
When I heard this song, I was like really? That's it? A song about boys? BUT this song now has my heart. While I used to roll my eyes at the simplicity of this song, I'm now obsessed. If you've been that friend that bails for toxic relationship after toxic relationship, you blush in the wake of this song. I also got to see Charli perform it live and she was amazing.

13. "Havana" | Camila Cabello

My Cuban pride made me put this song on the playlist. I feel like there's not a lot of representation for us Cubanas out there and I love what Camila is doing. This is the perfect walking song to get you from train to office chair.
---
Anie Delgado is a contributor to Popdust and is an actress and musician based in NYC. Follow her on Instagram, Twitter @anie_delgado and on Facebook. Check out her music on Spotify.
---
POP⚡ DUST | Read More...

POPDUST PRESENTS | Boy Radio reminds us what love sounds like
LIVE | GGOOLLDD played a luminous first show at The Mercury Lounge
Rising star Caleb Hawley released his LP and it's a must-listen
---