MUSIC
Get Empowered! These amazing female artists are our Monday pick-me-up.
Happy Music Monday! Got a case of the I-wish-there-were-a-day-between-Sunday-and-Monday? Me too.
There's nothing like a solid playlist to get you to work on time and in great spirits. This week, country took over and we're featuring some of favorite country artists for Music Monday including Kelsea Ballerini, Sam Hunt, Luke Bryan, and more. Check out the line up below:
Spotify users can listen to the full playlist here.
Brooke Eden says enough is enough with the normal expectations of a break up. In "Silence Speaks" she decides that silence is enough to send a message to an ex-lover. Anyone who loves country or pop alike would love Brooke and her powerful lyrics and sassy delivery. Follow her on Instagram | Twitter | Facebook.
2. Electric | Jessica Andrea
"Electric" is the title song of Jessica Andrea's new EP. The up and coming pop artist brings us a banger that you'll definitely want to request at the bar. A feel good song, she captures the feeling of walking on a cloud when you're at that amazing "there's no one else in the world" part of your relationship. Follow her on Instagram | Twitter | Facebook.
"Don't Need Permission" is such a banger. The groove of the song brings you to an involuntary bop and the powerful lyrics will have you thinking "yas girl, sing it." Meg Mac gives me some Amy Winehouse vibes with her rich voice and fiery delivery. Follow her on Instagram | Twitter | Facebook.
4. OMG | Camila Cabello
Ok maybe I'm a little bias here as a fellow Miamian but doesn't Camila Cabello just keeps dropping the most danceable songs? This one in particular is perfect for a day when you're feeling yourself. Use it as the soundtrack to taking a #nofilter selfie because yes, "You look good today." Follow her on Instagram | Twitter | Facebook.
5. Deal Breakers | Megan Swindler feat. Matthew John
Megan Swindler gives into a bad romance in "Deal Breakers". Who can't relate to knowing that someone doesn't check all of your boxes, but going for it anyways. The slow groove of the track feels dangerous like the cautionary lyrics of the verse. That makes it all the more exciting when Megan throws caution to the wind in the chorus and celebrates this potentially bad decision. Follow her on Instagram | Twitter | Facebook.
Alli Simpson tells it like it is in her powerful new single "Material Boy." Scorning her suitor for his inability to look beyond superficial beauty and his tendency to treat women like possessions, Alli's vocal delivery is smooth and confident. Follow Alli Simpson on Instagram | Twitter | Facebook.
7. Hungry | Echosmith
This song from Echosmith's new EP Inside a Dream is entrancing. The vulnerable lyrics take the threat of losing a lover to a visceral level pleading, "Don't let me go hungry." Follow Echosmith on Instagram | Twitter | Facebook.
8. Touch It | Ariana Grande
Throwing it back to Ariana's last album Dangerous Woman because I'm very ready for her to release new music. I had a different favorite song every week when Dangerous Woman first came out and I'm still in love with the album. "Touch It" is that intoxicating blackhole feeling of wondering where a relationship will go. The hook is the musical embodiment of desire. Follow Ariana Grande on Instagram | Twitter | Facebook.
Demi Lovato is "Cool for the Summer" but I say this song is cool for the fall too. Off of Demi's album Confident this song will give you some major confidence. Follow Demi Lovato on Instagram | Twitter | Facebook.
I saw Halsey last Friday at The Barclays Center in Brooklyn and this song took on a whole new meaning for me. Always enjoyable seeing the passion exude from Halsey while she performed it, I began to truly understand it. An active member of the LGBTQ+ community, Halsey professes that "Women don't play no games," in this confrontational song directed toward players. Follow Halsey on Instagram | Twitter | Facebook.
11. IDGAF | Dua Lipa
Dua Lipa knows how to write a break up song. Unlike the powerful, but more vulnerable single "New Rules," "IDGAF" is straight-up, confrontational, and the hook is crystal clear: she doesn't give a ****. This is the banger you need to say goodbye for good to that toxic lover. Follow Canaan Smith on Instagram | Twitter | Facebook.
I listened to the new P!nk album this weekend and the jury's out: I'm still obsessed. There are so many songs on the album that I could rave about, like my personal favorite "Beautiful Trauma," but I thought "Barbies" was the chill song this playlist needed. Nostalgic and reflective, P!nk thinks about the simple days of playing with barbies and wishes for that same simplicity to return to her life. This is the song to blast when you can't deal with adulting anymore. Follow P!nk on Instagram | Twitter | Facebook.
13. Boys | Charli XCX
Charli XCX opened for Halsey this weekend so she was fresh on my mind. Finding her initial success in her single "Boom Clap," Charli XCX recently followed that success up with "Boys" a sexy song about being a little boy crazy. Can you say relatable? Follow Charli XCX on Instagram | Twitter | Facebook.
---
Anie Delgado is a contributor to Popdust and is an actress and musician based in NYC. Follow her on Instagram, Twitter @anie_delgado and on Facebook. Check out her music on Spotify.
---
POP⚡ DUST | Read More...

POPDUST PRESENTS | Boy Radio reminds us what love sounds like
LIVE | GGOOLLDD played a luminous first show at The Mercury Lounge
Rising star Caleb Hawley released his LP and it's a must-listen
---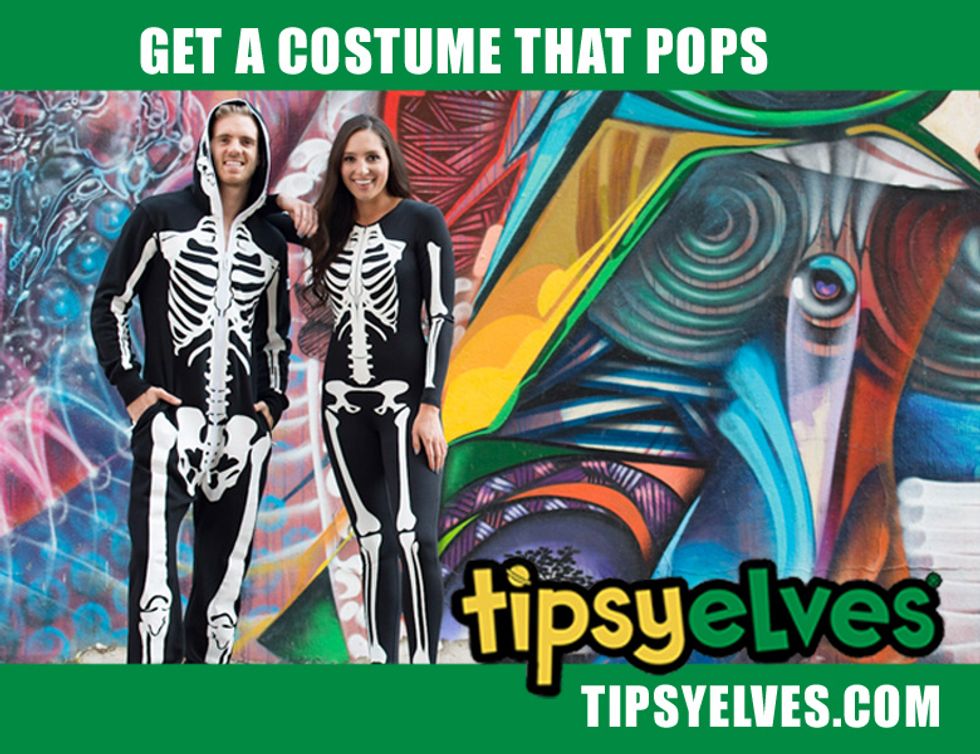 Get Ready for Halloween!! Find Your Costumes at TIPSY ELVES!