Frontpage Popular News
A new playlist every Monday to get your through your post-weekend commute.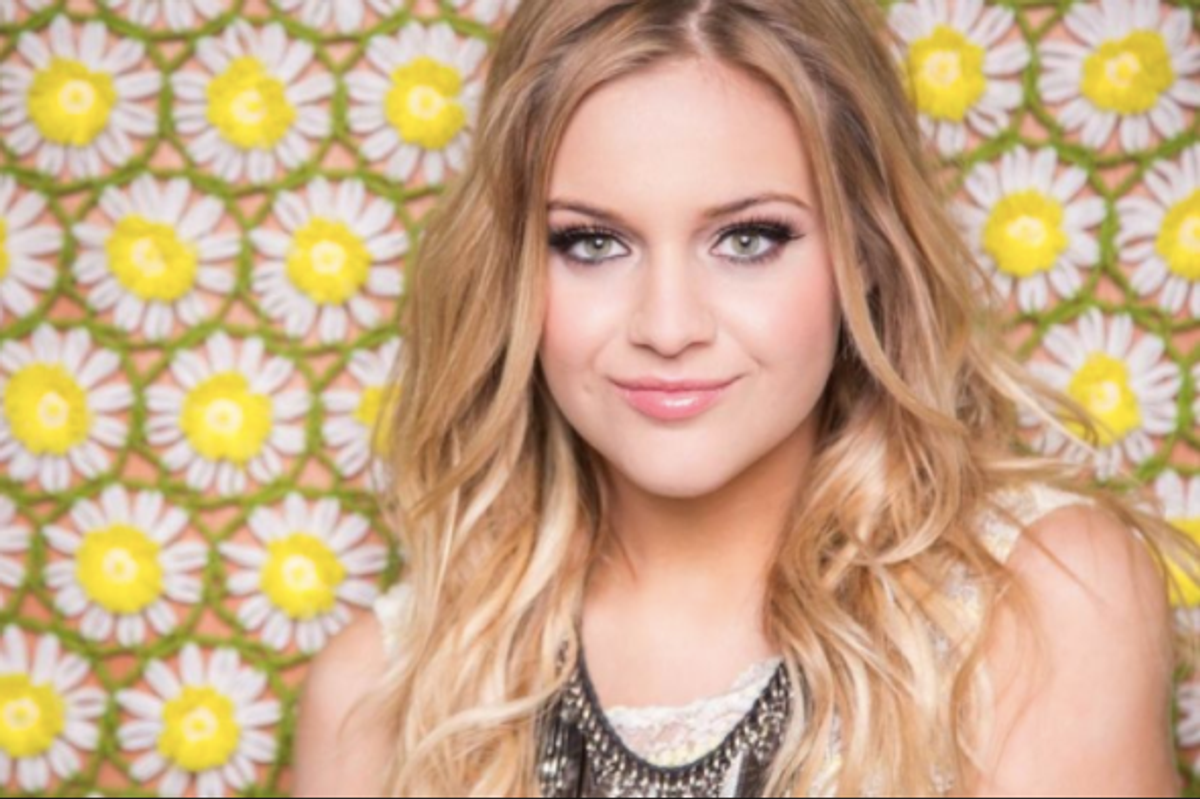 Happy Music Monday!
Get work week ready this with this week's playlist.
Spotify users can listen to the full playlist here.
A record breaking artist, Kelsea has been named the next queen of country by Billboard magazine. Think Carrie Underwood meets Kelly Pickler with an edge and killer songwriting chops. Follow her on Instagram | Twitter | Facebook.
Already having claimed his place as one of the kings of country. Luke Bryan updates his sound in this recent single while staying true to traditional country. I find that this track appeals to the modern aesthetic but gives you everything a country lover hopes for in a song. Follow him on Instagram | Twitter | Facebook.
This song captures all of the memories you hold onto when you're falling for someone. Undeniably relatable to anyone who has ever been infatuated, it's an easy listen and the fun beat makes you want to blast it with the windows down- and who doesn't want to be called unforgettable by a handsome man? Follow Thomas Rhett on Instagram | Twitter | Facebook.
Sam Hunt's recent single "Body Like A Backroad" was the song of my summer and it's carried over into the fall. The song itself has a bounce that feels like the mischief and playfulness of a fresh relationship or summer fling. In the song, Sam compares his lover's body to a backroad which creates a fun surprise and secluded element to it. Follow Sam Hunt on Instagram | Twitter | Facebook.
Something I love about country music is how vivid the stories told are. Brett Eldredge's "The Long Way" is no exception. Unlike Sam's song, this one perfectly captures the time in a relationship when you're not only letting your lover see your full present self but also your past self. Follow Brett on Instagram | Twitter | Facebook.
Chris is another amazing example of someone who is perfectly marrying traditional country with the modern influence of electronic music. Though the track sounds mainly live, the percussion alludes to what the modern ear is used to. On top of that Chris' sweet voice and sweet lyrics to match entrance you for the full four minutes. Follow Chris Lane on Instagram | Twitter | Facebook.
This is the perfect song to play at "that time of the night" which makes perfect sense because that's essentially what it's about. The song perfectly paints the picture of a night out at the local bar. It is at the same time a longing cautionary tale about letting go of a lover who has different priorities than you. Follow Cole Swindell on Instagram | Twitter | Facebook.
Hooked- Dylan Scott
If you've ever played a game of eye flirting on a night out, you know exactly how the song Hooked feels. The song goes even further and questions if that atmosphere driven infatuation can last long term. I'm hooked on this song with the stunning guitar solo and uplifting beat. Follow Dylan Scott on Instagram | Twitter | Facebook.
Stupid- Levi Hummon
The first thing I noticed in this song is how incredible Levi's voice is. I think he's my new talent crush. The song "Stupid" throws caution to the wind which I feel is something we're seeing way more often with our generation. As a whole, we seem to crave moments and "Stupid" is the sound of coaxing your lover to forget about complications and to enjoy the present. I'm here for it. Follow Levi Hummon on Instagram | Twitter | Facebook.
What Ifs- Kane Brown Feat. Lauren Alaina
What Ifs is your quintessential country duet but creates a unique balance of tension and cathartic outbursts. Lauren Alaina known as the runner up on season ten of American Idol provides sweet but powerful vocals to dance with Kane Brown's rich voice. Follow Kane on Instagram | Twitter | Facebook. Follow Lauren Alaina on Instagram | Twitter | Facebook.
This is the song on the playlist I'd most likely want to sing at the top of my lungs with a bunch of strangers in my favorite dive bars. The song is pure good times urging listeners that you'll never get "This Night Back," so live it up to it's fullest. I'm behind that. Brb adding to my karaoke list. Follow Canaan Smith on Instagram | Twitter | Facebook.
All On Me is a sweet love song. It's everything every girl wants to hear. Devin tells his love to "put it all on [him]." The lyrics and melody are soothing and supportive. Follow Devin Dawson on Instagram | Twitter | Facebook.
Mary Sarah is giving me Amy Winehouse meets Dolly Parton. She has some serious retro vibes and this song specifically is a testament to that. The song rocks and sways much like a 50's country song though her youthful voice and the excellent production contrasts that. Follow Mary Sarah on Instagram | Twitter | Facebook.
All I Ever Do is the realization that you're ready to make sacrifices to be with the one you love. It's a celebration of the average being more than average from your point of view. The killer vocals combined with a smart blend between live and electronic instruments creates a dance-worthy track that you'll definitely want to blast with your loved one. Follow Bowen on Instagram | Facebook.
Ridin' To The Beat makes me think of late summer days back home on the river eating seafood and dancing with friends. The guitar riff and percussion give you a reggae feel but the song stays true to country with David's rich voice and relatable lyrics. Follow David Fanning on Instagram | Twitter | Facebook.
Nothin Like Us instantly transported me from a crowded coffee shop in NYC to the South, barefoot at a BBQ. The song sounds like a carefree day of BBQ-ing and dips in the pool. Follow Josh Gracin on Instagram | Twitter | Facebook.
---
Anie Delgado is a contributor to Popdust and is an actress and musician based in NYC. Follow her on Instagram and Twitter @anie_delgado and on Facebook and check out her music on Spotify.
---
POP⚡ DUST | Read More...

POPDUST PRESENTS | Boy Radio reminds us what love sounds like
LIVE | GGOOLLDD played a luminous first show at The Mercury Lounge
Rising star Caleb Hawley released his LP and it's a must-listen
---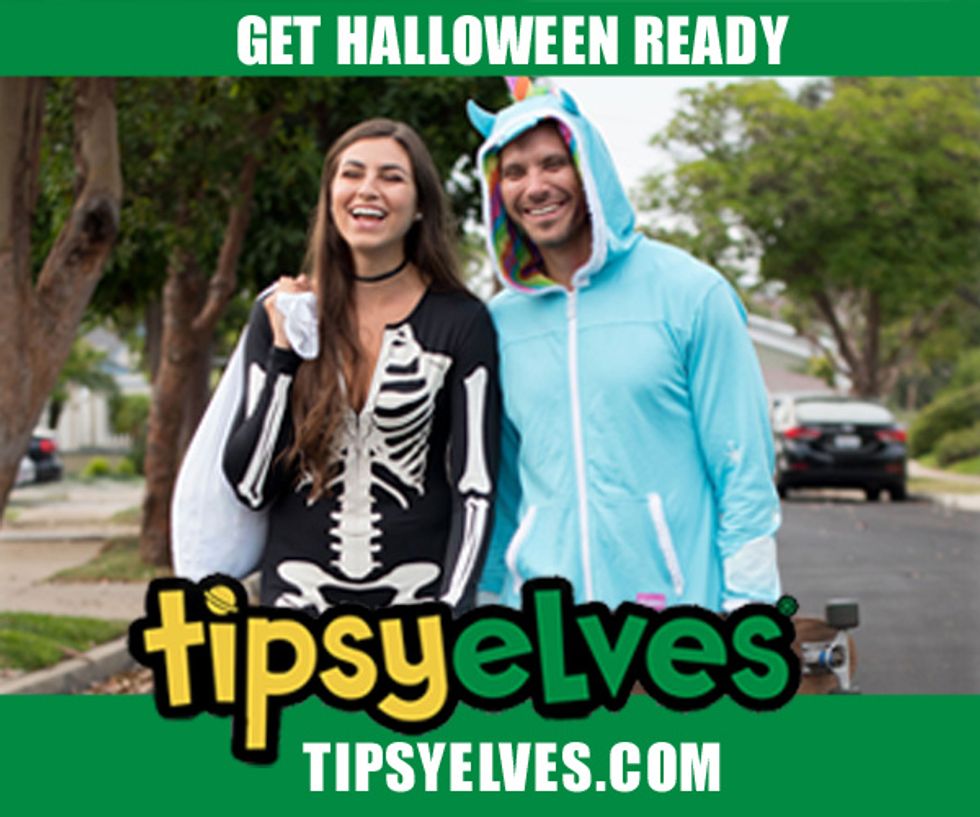 Get Ready for Halloween!! Find Your Costumes at TIPSY ELVES!