Popdust Presents
East of Eli are cooler than cool, #couplegoals, and incredible philanthropists.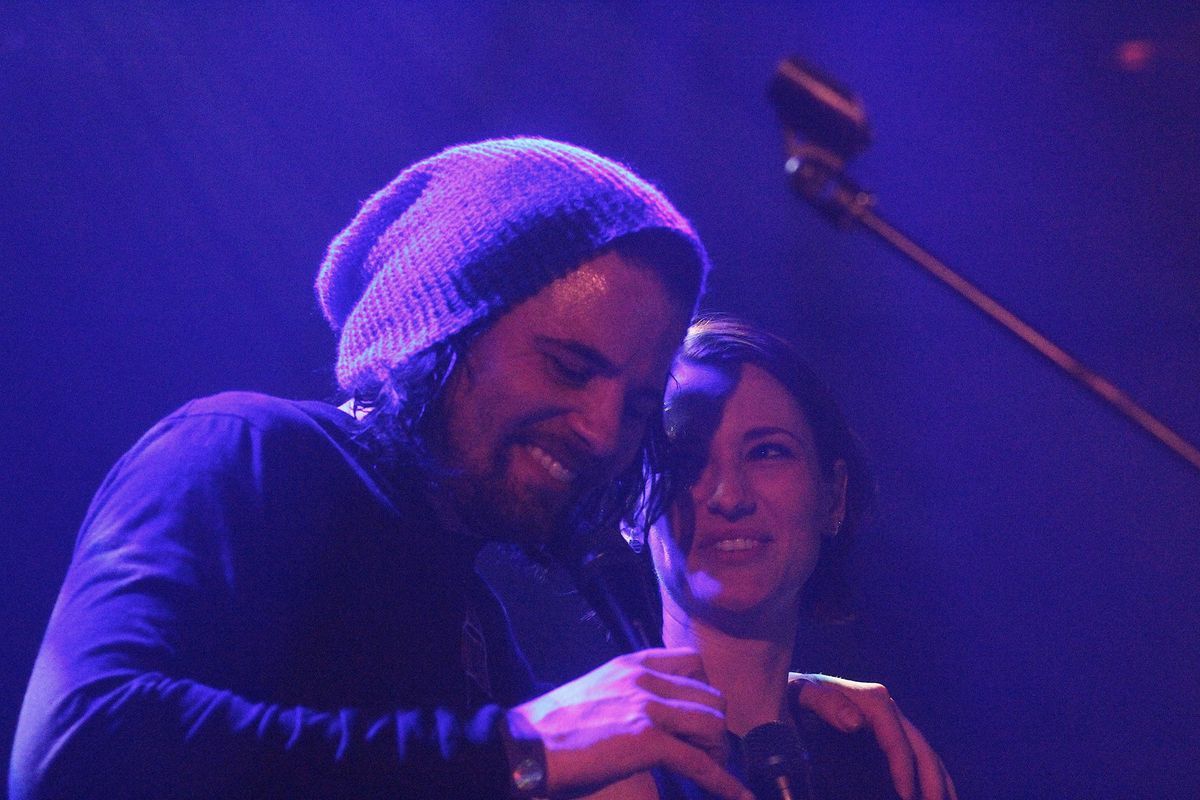 "All these signs All the writing on the wall Tell me you're the one You're so crazy beautiful."
It's easy to see that East of Eli's Nathan West and Chyler Leigh are in love. After all, they've been at it for fifteen years. Three beautiful children, two amazing careers, and lots of incredible moments later I still got butterflies seeing the way they looked at one another as they settled in for our Popdust Presents session at our headquarters in NYC. A huge Grey's Anatomy and Supergirl fan, I was a little wonderstruck that I was getting to interview the brilliant actress behind Lexie Grey, Alex Danvers, and so many other characters. I'd always looked up to Chyler hoping to portray strong female characters like she so often does, but what struck me even more than getting to talk to Chyler was how amazing Nathan and her are together. They truly make the perfect team.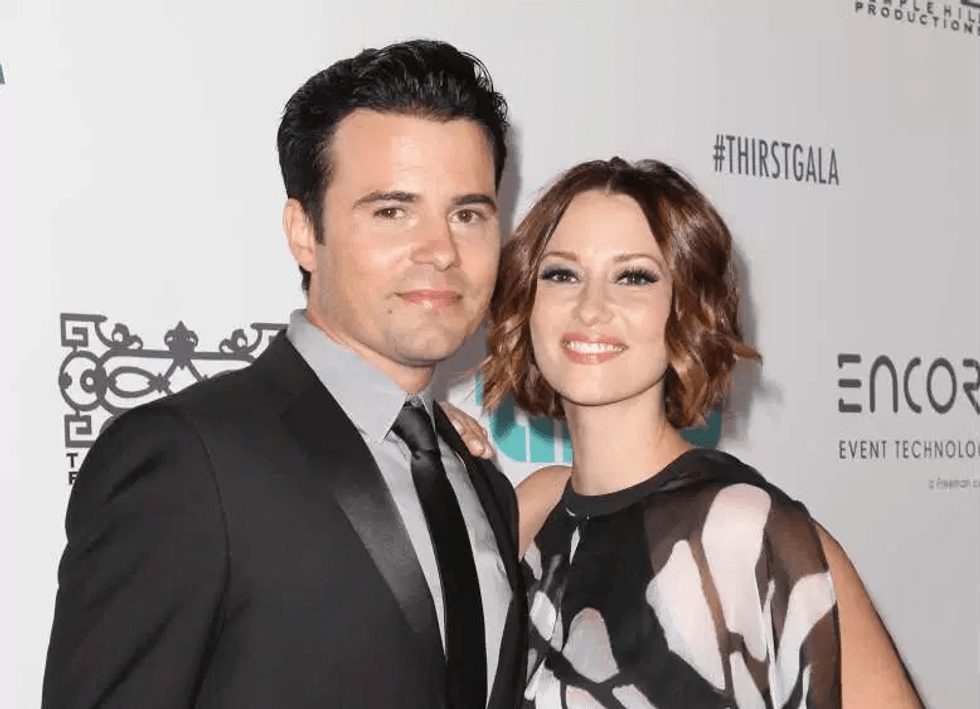 Heavy.com
Chyler and Nathan first met on the set of Bring It On years ago. Throughout the craziness of the entertainment industry, they have remained each other's rocks and have built a solid family unit. A few years ago, Nathan and Chyler started making music together and East of Eli as we know it was born. The music is as unique as the two of them, but falls under the category of indie rock. If you listen to their albums, you'll note their keen attention to detail from all of the little nuances within the sound. I had the honor of hearing them play an intimate acoustic set in our offices and I have to say it's just as good as recorded, but different. Something that remains consistent with East of Eli is the energy and vibrancy both Chyler and Nathan bring to the music. Each of them have their own color they contribute to the watercolor masterpiece that is their music. Chyler a light indigo, intuitive and passionate, and Nathan a deep bordeux, soulful and thought-provoking, combine to create songs that ride that visceral heart string that you feel a little more when a song really speaks to you.
Their music does really speak. Though a lot of their subject matter is romantic, a lot also touches on the environment, the children, and other subject matter. Through their music and their prominent acting careers, they have used their position to be advocates for change in the world. They work with To Write Love on Her Arms, an organization that encourages suicide awareness and provides help to people struggling with depression, addiction, self-injury, and suicide. They are also involved with The Trevor Project , an organization that provides crisis intervention and suicide prevention and an organization that aids developing places to get access to clean drinking water.
Are you impressed yet? You should be. With acting careers, a successful band, giving back, and raising a family it's easy to wonder, how do they do it all? This makes me think of their song, "Back to The World," and the lyric, "And I'll take your higher, so you can burn brighter." Chyler and Nathan told me that they've taken life day by day, worked as a team, and that's always worked for them.
Watch our full interview here.
---
Anie Delgado is a contributor to Popdust and is an actress and musician based in NYC. Follow her on Instagram | Facebook | Twitter and check out her music on Spotify. Press inquiries here.
---
POP⚡ DUST | Read More About Music...
PREMIERE | Marisa Maino's new single is "Hot"
RELEASE RADAR | Mental health advocate Daphne Willis is back