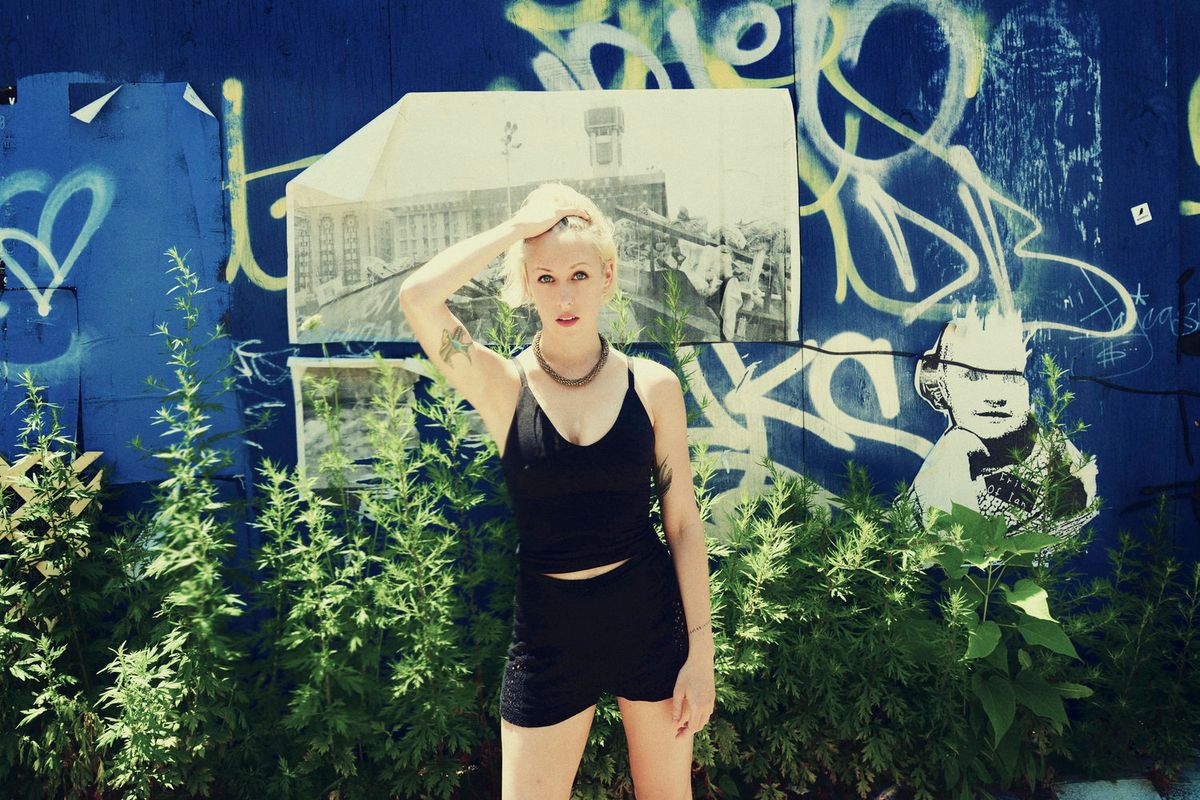 ... just like New York graffiti.
The thing I enjoy about Katie's music is not simply that her songs touch a place in my heart, but they are filled with a positivity that assures us that everything will be alright. A sense that survival is more than just living. It is something that gives more meaning to your actions and this is someone you can trust to take you on that journey.
PERFORMANCES:
"New York Graffiti" Live & Acoustic at Popdust [10.18.17]
The imagery for this song is especially significant for anyone that lives in New York City. It is all around. It permeates every inch of wall space it is allowed and some that aren't. What does Katie mean? It is simple. It's not a stalker song, like "Every Breath You Take" . Every corner you turn, no matter where go in this city, we'll always run into each other, as though drawn by magnetic force. Almost as if it was meant to be. A true New York City love affair.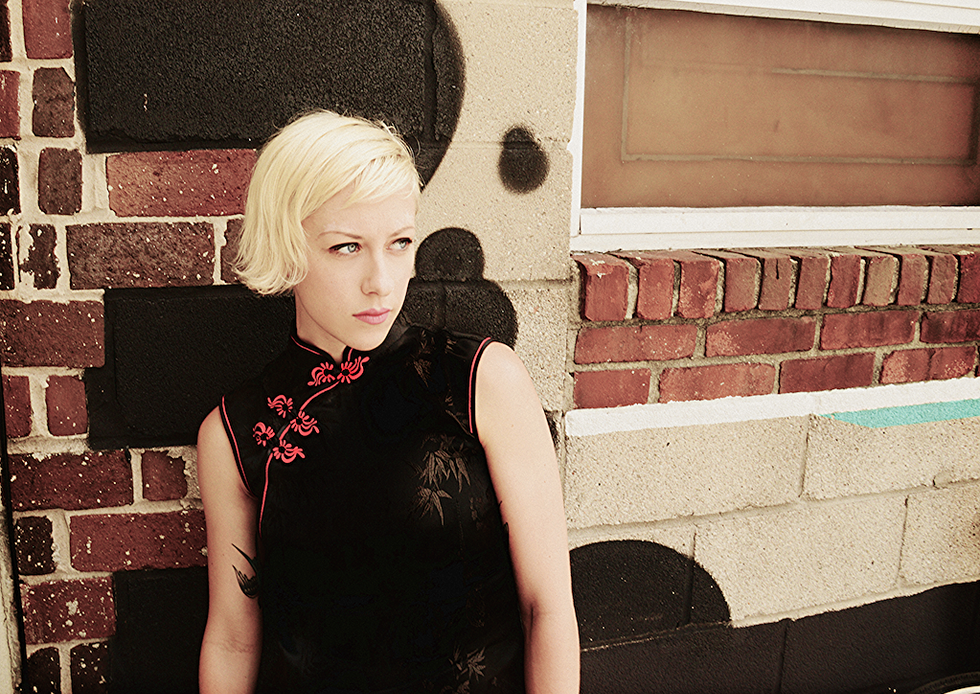 "Holiday" Live & Acoustic at Popdust [10.18.17]
If you were to go on an adventure, what music would you take with you? Back in the day, you had to pick which CD's could fit in your bag. That Disc-man had batteries and I had an extra set always. If I was on a desert island, I would want to be on Holiday with Katie. It was mentioned that there is a connection to Rivers of Weezer. Was that song a reference to the track on the Blue Album... to a distant land. She takes us there with a great melody line and rhythm of her vocals. It seems this is a common element in this songwriter's bag. It creates a strong hook that has me singing it in my head long after it has played.
"New World"Live & Acoustic at Popdust [10.18.17]
She believes that we have the power to improve the state of our collective existence and help each other to be more considerate to one another. With this belief she affirms it with this song about the world we can create.
INTERVIEW:

Katie's Costello and Brent Butler Notable Combinations of Words:
Divergent Evolution, political undertones
Brent comments on Katie and he have a similar hair style. Lots of jokes.
She likes playing acoustic, but prefers playing with the band.
Exploring the difference of the sound of the record, blanket of sound.
Converging Evolution Kaleidoscope Fields.
They may be clairvoyant and spoke the same exact cell phone number.
Beatles >> Punk >> Holiday >> Weezer
Fact Checker Trending. Sing a lot, don't forget to breath
Rivers Cuomo met Katie and they had the same sweatshirt
Mick Jagger >> dream collaborator
Just released video for "New York Graffiti"
Got edited out, but Brent was on site.
Love me once, Love me Twice shame on us both.
Make something on Garageband, writing a song on a piano.
Work on refining a harmony that is good on its own, it will be even better with production
"My third album Twice the Love is unlike anythingI've made before in that each song was written and recorded in a different city with a different creative collaborator. I learned to let go making this album and my wish is that those who listen to it will feel open-hearted, alive, and free spirited in their journey to follow their dreams." - Katie Costello
A California native, Costello began writing songs as early as thirteen years old.Eventually she began performing her songs around Los Angeles, and when she turned seventeen, released her debut full-length album, Kaleidoscope Machine. A year later, Katie would leave the insular nature of Los Angeles to find new inspiration and cultural diversity in New York City's Lower East Side.
Twice the Love features standout tracks "New York Graffiti" and "Holiday," as well as the powerful synth-driven ballad "Why Does My Heart Break." The fact that Costello collaborated with various musicians and producers on the record is apparent. "Holiday"was produced by Justyn Pilbrow (The Neighborhood), and third single "Here & Now" was produced by Tim Myers (founding member of One Republic).
"HEARTS ON FIRE" Official Music Video
The beautiful color scheme and ultra clarity sets this anthem off. The backdrop has a feeling of unity on a world level. I am reminded of Imagine Dragons, or even an Annie Lenox candor and subtly of Chrissy Hynde. Sick key solo too. Let these flames get you higher!!
Listen to KATIE COSTELLO :
---
Dan Victor is editor of Popdust and producer of Popdust Presents. He is also a music producer, bassist for Low Profile (live hip hop) & The Coldpress (indie rap) and front-man for Ductape Halo (indie rock). Follow on Youtube.
---
POP⚡ DUST | Read More…
Popdust Presents | Skylar Stecker wants only one thing... you!
Popdust Presents | Erin Bowman shows us a "Good Time Good Life"
PREMIERE | Katie Costello appreciates "New York Graffiti"
---