Frontpage Popular News
Daphne Willis is not only a powerful songstress but also a force when it comes to supporting mental health.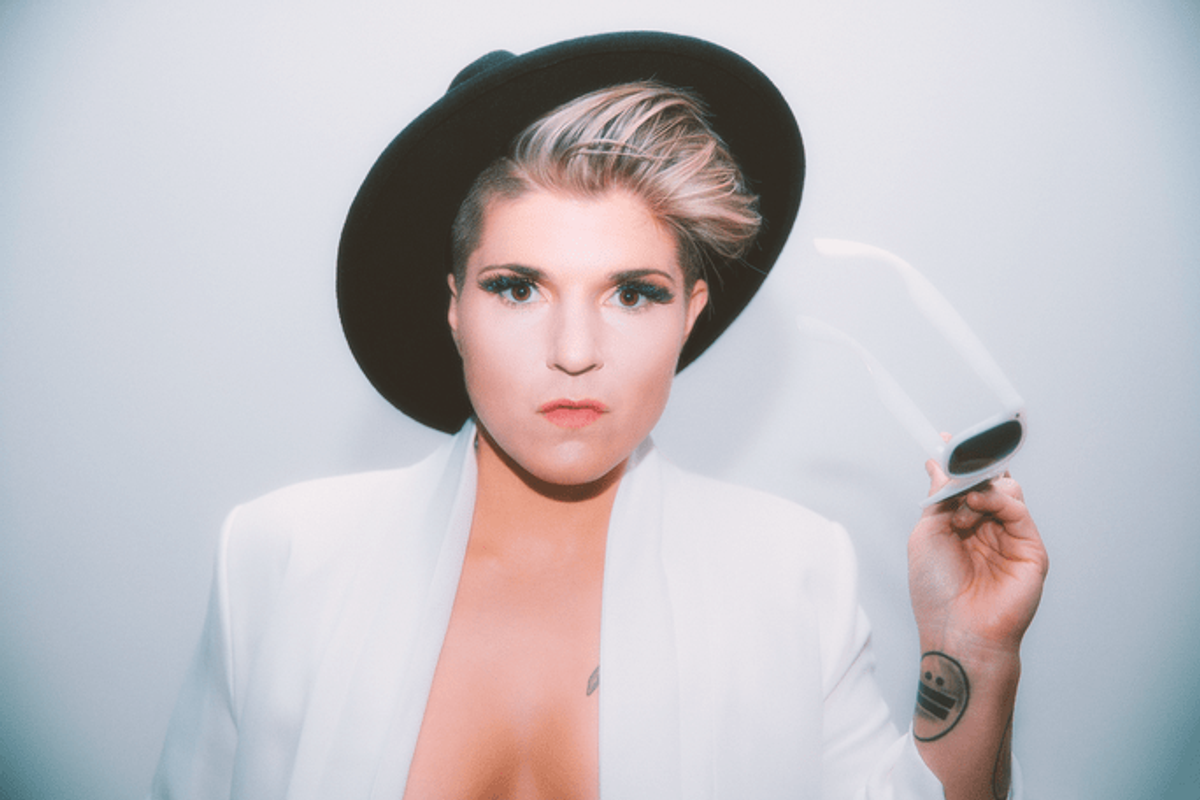 "Somebody's missing you where ever you came from, where ever you go I hope you know, your somebody's someone."
Nashville's very own Daphne Willis released her newest album Freak Like Me today and we've been waiting! Along with Daphne, we've got releases from a handful of other amazing artists including: Native Sun, Cappa, Kyan Palmer, Wongo, JR JR, Sheer, Harlee, Drew Ryn, Nick Tangorra, and Michael Blume.

Daphne Willis | "Freak Like Me"
Daphne Willis is not only a stunning songwriter, vocalist, and multi-instrumentalist but has been known to speak out about mental health over the years. Earlier this year, her single "Somebody's Someone" went viral online thanks to it's beautiful message. Written in lieu of suicide awareness, the song has helped many people. It was recently featured on ABC's The Good Doctor. Daphne's new album stays true to who she is as an artist, the songs digging deep and highlighting her soulful voice. Leading single "Dopamine" she says, is about her sobriety and going from self-medicating to self-love. One of my favorite tunes from the album is "Freak Like Me." It celebrates uniqueness, self-expression, and letting your freak flag fly.
Listen to "Freak Like Me" here.
Best for: Waving yo' freak flag.
Perfect if you like: P!nk
---
Native Sun | "Sister"
I love Native Sun, not only for their undeniable music chops and hilarious and imaginative Instagram feed, but for the attitude and swagger they bring to every song I hear by them. "Sister" is a classic rock song with tastes of post-punk.
Listen To "Sister" here.
Best for: Getting s*** done.
Perfect if you like: Wavves
---
Cappa | "Waste My Time"
This was totally the song I needed to hear this week and I hope it brought you some #boybye girl power too. The song is about finally saying enough is enough to a situationship that has you going around in circles. The dark pop synths layers into the song back up Cappa's powerful voice.
Listen to "Waste My Time" here.
Best for: Girls night out
Perfect if you like: Hailee Steinfeld
---
Kyan Palmer | "Blue Christmas"
Christmas came early this year in the form of Kyan Palmer. Kyan just released his own modern take on the classic Elvis tune "Blue Christmas" as a part of the We Are The Guard Indie Christmas album. If you're in need of an early Christmas present, this album is an updated take on all of your favorite classics. Kyan's "Blue Christmas" sticks to the classic sound we all know and love, but he breaks it down in an unexpected way. Don't just take my word for it...
Listen to "Blue Christmas" here.
Best for: Decorating for Christmas!!!
Perfect if you like: Drake
---
Wongo | "Paradise" (feat. San Mei)
Australian house producer brought you this quality banger on October 27th and now he's back with the remixes all released through Sweat It Out. The beat doesn't quit and San Mei's voice is velvet over the pulsating beat.
Listen to "Paradise" here.
Best for: Having your new love interest over for the first time.
Perfect if you like: The XX
---
JR JR | "Clean Up"
JR JR just released three new singles, my favorite being "Clean Up." The harmonies layered in this track are gorgeous and visceral. The simple guitar section paired with the etherial synth work makes the sound fill the room.
Listen to "Clean Up" here.
Best for: Sunday morning
Perfect if you like: Grizzly Bear
---
Sheare | "You + I"
The bold electric guitars strike you right at the top of the song soon joined by a pulsing beat. Sheare's voice is smooth and fits right into the grooves of the music. Sheare follows his previously released EP TURBULENCE with a collection of new songs included the last single "Magazine" and now "You and I."
Listen to "You + I" here.
Best for: The above ground train ride from Brooklyn to Manhattan
Perfect if you like: Adam Lambert
---
Harlee | "Venom"
17 year old songstress recently signed by Steve Madden's new record label 5Towns just released her second single "Venom." Having gained a following online at just eleven years old singing covers, Harlee from the UK is gaining popularity in the US for her stunning voice and confrontational songs.
Listen to "Venom" here.
Best for: Wine night
Perfect if you like: Dua Lipa
---
Drew Ryn | "High"
X Factor alum Drew Ryn has recently dove head deep into the EDM world making appearances at Imagine Festival recently. The song "Pressure" dropped recently.
Listen to "High" here.
Best for: Late night drive home
Perfect if you like: Ellie Golding
---
Nick Tangorra | "Chaser"
Nick Tangorra's new song "Chaser" is a cleaver comparison of a chaser and a rebound. If the song is such a diss, why does it feel so good? The undeniable beat and vibe of the song make it impossible not to grove too.
Listen to "Chaser" here.
Best for: Party music
Perfect if you like: Justin Bieber
---
Michael Blume | "Lifting You"
Michael's rich, deep voice took me by surprise. While the majority of the song taps into that part of his voice, he adds accents in his pitch perfect falsetto proving that he's a solid vocalist. I love how mellow this song is though it's about heavier content.
Listen to "Lifting You" here.
Best for: Sunday easy listenin'
Perfect if you like: Sam Smith
---
Anie Delgado
is a contributor to Popdust and is an actress and musician based in NYC. Follow her on
Instagram
|
Facebook
|
Twitter
and check out her music on
Spotify
. Press inquiries can reach out
here.
---
POP⚡ DUST | Read More About Music...

From Your Site Articles
Related Articles Around the Web