MUSIC
Featuring the film legend responsible for Michael Myers. Just in time for Halloween.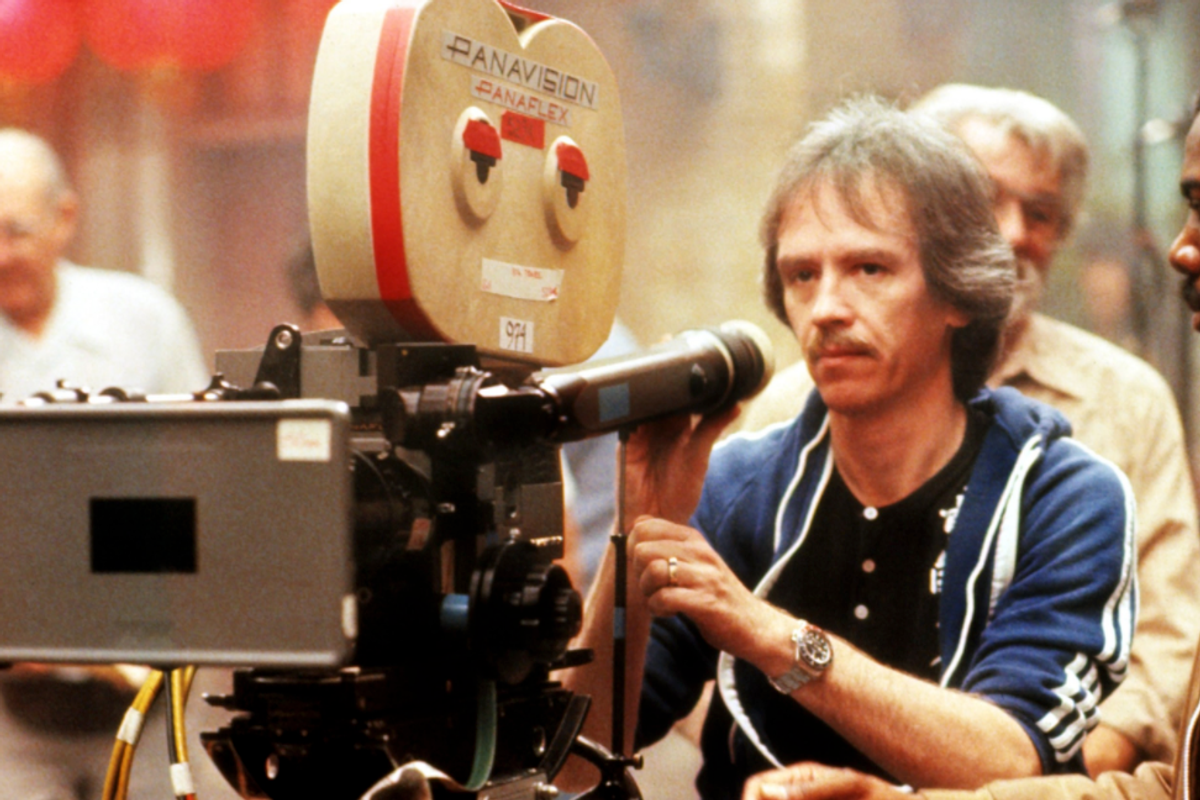 Don't listen to this with the lights off.
One of the most influential filmmakers known for his horror and sci fi films, John Carpenter, just released an anthology of his movie themes. A composer on top of screenwriting and directing his films, Carpenter is the creative genius behind classics like Halloween, The Thing, The Fog, and many more. Celebrating a career that has now spanned multiple decades, today Carpenter has released an anthology of his movie themes for anyone who would like to get severely spooked just in time for Halloween. In anticipation of this release, Trent Reznor and Atticus Ross released an adaptation of the famed "Halloween" theme last week. In light of Tom Petty's recent passing FKYA released a cover of "Free Falling" and this week saw a plethora of amazing releases from: Collective Soul, Sophia Grace, Bråves, Kiso, Steve Angello, Brent Butler, and Le Youth.
---
John Carpenter | Trent Reznor & Atticus Ross | "Halloween" Adaptation
Just as spooky as the original, but an electric update, Reznor and Ross' adaptation of John Carpenter's iconic "Halloween" is sure to haunt. The track starts off ambient and tense. The sound builds beautifully to an eerie climax. Trent Reznor and Atticus Ross did an amazing job at staying true to the original composition but integrating sounds that a modern ear understands and responds to. At the same time, the original will always hold a special place in our hearts. More cinematic in nature and recognizable within just a few notes, there's a reason this tune is a legend.
Listen to the original "Halloween" here by John Carpenter.
Listen to Reznor and Ross' adaptation of "Halloween" here.
Best for: The soundtrack to your pre-Halloween festivities... because the entire month of October is Halloween right?
Perfect if you like: John Carpenter
---

FKYA feat. Maria Lynn | " Free Falling" Cover
Two weeks ago the world was shook with the untimely death of icon Tom Petty, lead singer of Tom Petty and The Heartbreakers. Synth rock due FKYA honored Petty with the release of a cover of one of his most known songs, "Free Falling" today. FKYA (pronounced f*** yeah!) hails from Vancouver, BC and is composed of Paul Kane and Brett Fabian. The duo formed in 2014 gaining popularity from their covers of Chainsmokers, Krewella, and NoMBe songs. The duo strives to bridge classic rock with modern EDM and they pass with flying colors in this recent cover. The track stays authentic to the original song but is updated and upbeat. The bouncy beat and bright details make the song more uplifting than bittersweet. Maria Lynn's sweet vocals deliver the iconic lyrics with honesty and coolness. FKYA and Maria Lynn are donating all proceeds to The American Red Cross in order to aid the victims of the tragic attack in Las Vegas.

Listen to "Free Falling" here.
Perfect for: An autumn morning at home with the windows open.
Best if you like: Tom Petty
---
Collective Soul | "Shine" L I V E
Collective Soul is responsible for several chart toppers throughout their 21+ year long career. Throughout the changing trends of the music industry, Collective Soul commits to staying true to their rock and roll roots. "We're an honest rock 'n' roll band," affirms Roland. "We're not going to pretend like we're something else. We're not chasing anything. We are proud of our accomplishments and what we do. We pride ourselves on playing rock 'n' roll. So, let's f***ing rock." "Shine" is a leading song from the band's first official live album.
Listen to "Shine" here.
[youtube https://www.youtube.com/watch?v=CZZD8XFb9iU&feature=youtu.be expand=1]
Perfect for: Blasting on a Friday night home alone.
Best if you like: Collective Soul
---
Sophia Grace | "Why You So Mad?"
My first thought when watching Sophia Grace's "Why You So Mad?" was "aw this is the cutest video ever." That was quickly replaced by "WOW. This is so empowering." Only fourteen years old, Sophia Grace is surprisingly mature in "Why You Mad?" The song tackles an issue very important to Grace: online bullying. This is the kind of music young people should be listening to. Besides being a total banger, "Why You Mad?" is empowering and the message is amazing. The talent from the young girls from Sophia to her background dancers is exhilarating. It's so powerful to watch so many young, diverse girls come together to say, "we can't be bothered with hate."
Listen to "Why You So Mad?" here.
Perfect for: Getting pumped up for a job interview.
Best if you like: Demi Lovato
---
Bråves just released this stunning live performance video for their song "Catch Me." The song itself is visceral. Something about it is very human. Perhaps the chant-like anthemic hook or the heartbeat of the percussion section. To enhance the already stimulating tune, the live video is stunning and feels three dimensional. Graphics ebb and flow, raise and lower, creating almost a video-game like world that the band performs in. This aligns with the theme of their hook, "Catch me if you can." Everything about this video feels epic.
Watch Bråves perform "Catch Me" here.
Perfect for: Power walking home from a successful week at work!
Best if you like: Tame Impala
---
Kiso feat. Kayla Diamond | "Blanket"
This song is nothing but good vibes. The carefree, feather-light track welcomes the simple but unique melody. Kayla Diamond's voice is sweet and deliberate. It grounds the airy track. The music video is the epitome of "cool". Twenty-somethings bust a move on a rooftop and hang out in the streets of an unnamed city. Much like the song, the music video contributes to the theme that sometimes just hanging with your friends is the best feeling. It's your comfort zone. Your blanket.
Watch the music video for "Blanket" here.
Best for: House warming playlist
Perfect if you like: Kygo
---
Steve Angello feat. Pusha T. | "Freedom"
Inspired by Angello's own spiritual awakening, "Freedom" is darker than we've heard before from him. In anticipation for his new album Almost Human this is part of Act II-Inferno a two song release including "I Know" from the new album that Angello has released. Here he collaborates with Grammy-nominated Pusha T. The song builds slowly but in a good way. When we reach the build, the hook is aggressive and assertive. The beat is primal and almost feels like blood pumping.
Listen to "Freedom" here.
Watch the visual here.
Best for: The commute home.
Perfect if you like: Calvin Harris
---
Brent Butler feat. Crimdella | "Vybrent"
Brent Butler's music video for his song "Vybrent" is just what it sounds like. Vibrant. A clever play on words, the song is a self-manifestation. An ode to being both vibrant and Brent Butler. The video is an eccentric rooftop pool party. Butler hosts the party giving us some Bushwick Gatsby vibes with a snake wrapped around his body. From scootering, to lounging in a kiddie pool, to dancing barefoot, the video gives you the same adrenaline a roof top party might. With the flashing colors and blurred moments you feel like you're really there. Butler's lyrics that don't quit pair seamlessly with Crimdella's rousing vocals to create the banger that will carry you through fall and winter and into roof party season.
Perfect for: Your own rooftop party and other weekend shinanegins
Best if you like: Weezer
---
Le Youth feat. Ava Max | "Clap Your Hands"
"Clap Your Hands" feels like getting lost at a nightclub. The dizzying synths feel like getting distracted by the music and not realizing it's four am. Ava Max's simple vocals on the powerful hook meld perfectly with this chill jam. The video is just as mellow as it is trippy. Featuring various textures, images, and dimensions, it feels a lot like Adult Swim. It makes you want to get up and dance with the dancing body suit person.
Watch "Clap Your Hands" here.
Perfect for: A night on the town.
Best if you like: Kesha
---
Anie Delgado is a contributor to Popdust and is an actress and musician based in NYC. Follow her on Instagram and Twitter @anie_delgado and on Facebook and check out her music on Spotify.
---
POP⚡ DUST | Read More...

Why P!nk will always remain relevant
LIVE | GGOOLLDD played a luminous first show at The Mercury Lounge
Rising star Caleb Hawley released his LP and it's a must-listen
---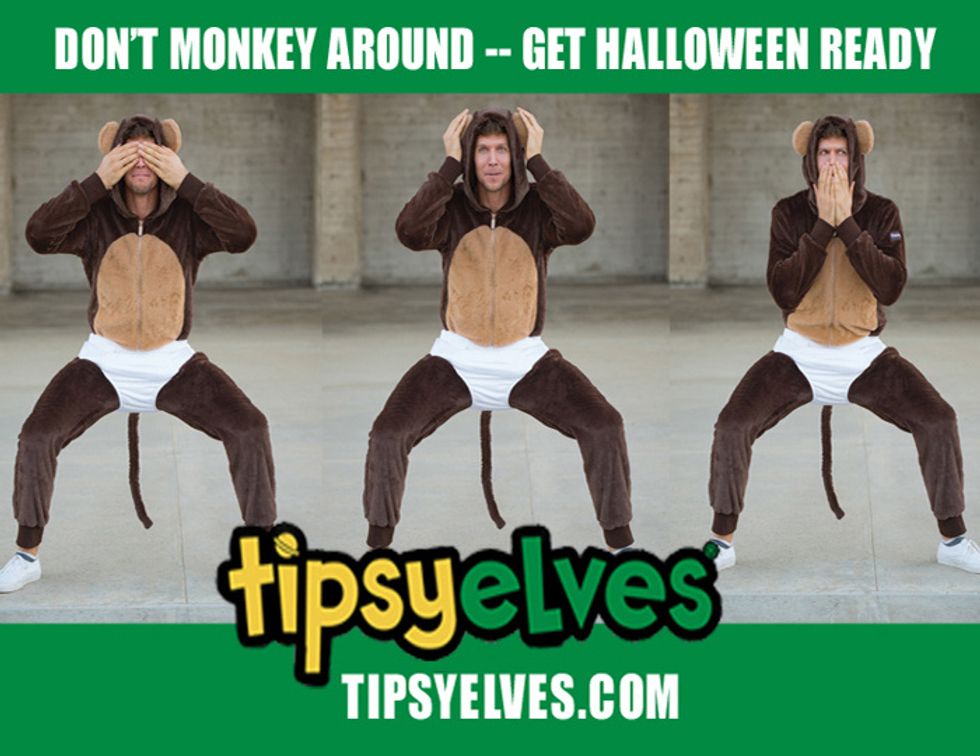 Get Ready for Halloween!! Find Your Costumes at TIPSY ELVES!