MUSIC
The recent controversy over Taylor Swift isn't keeping her down. She's here to slay her old reputation.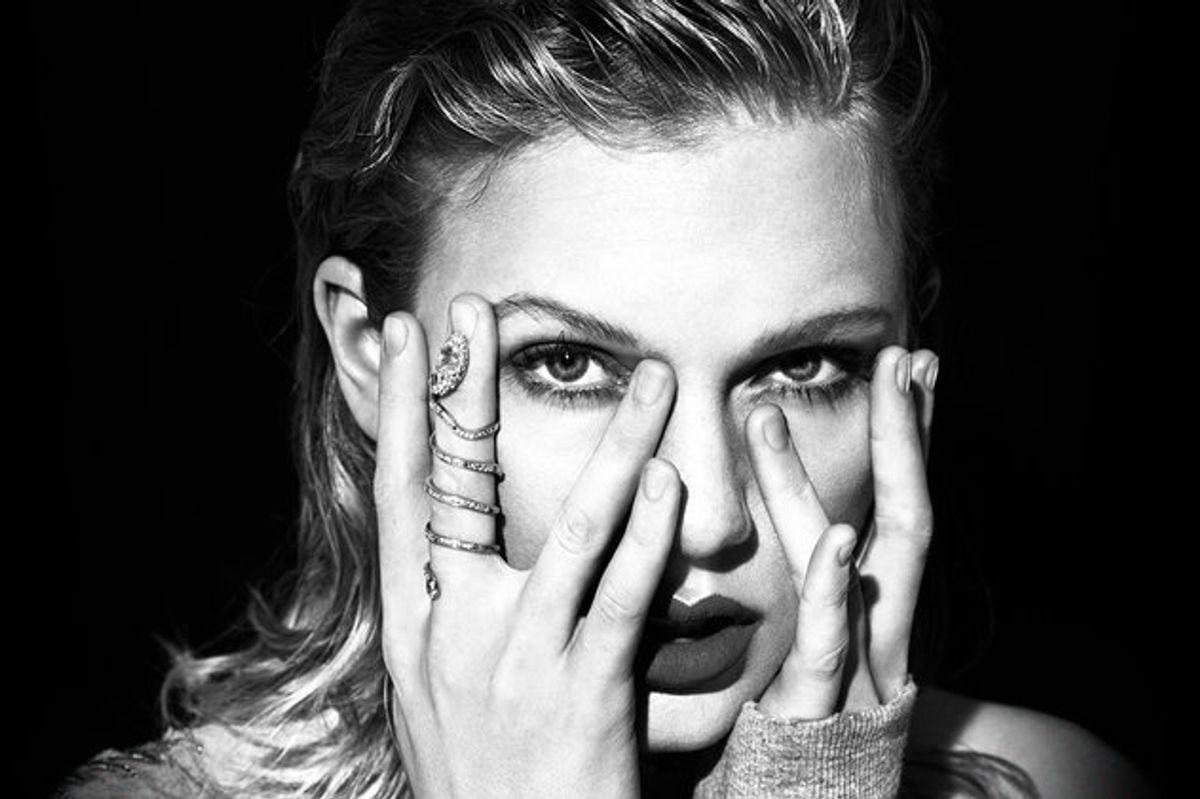 Billboard
"All my flowers grew back as thorns. Windows boarded up after the storm. He built a fire just to keep me warm." - T.Swift
Following the controversy with Kimye and her silence on a number of political issues her peers were very vocal about, Taylor Swift is back with her sixth studio album after the longest hiatus in Taylor Swift history. Swift has been creating a buzz since this summer when she released the first single "Look What You Made Me Do," after teasing a potential release by cleaning out her Instagram page and populating it with only a strange GIF of a snake. For an outsider, this seemed strange/random/out of place, but any Swiftie or Kimye fan for that matter knew that the snake was a reference to the clap back she received from disappointed fans when Kim exposed her phone call with Kanye. There's a lot of talk about Taylor. Some say her habitual victimization is destructive especially to male POC and her silence in the wake of Donald Trump's election is unacceptable. Others are die hard Taylor fans and applaud her for keeping to herself. Like it or not, she's back along with other amazing artists with new releases this week including: Kyan Palmer, Raffaella, Cassandra Violet, Foreign Figures, Magic Giant, Street Joy, Don Diablo and Arizona.
---
When I first heard this song, I rolled my eyes-- hard. A long time Taylor Swift fan, like many others, I've been disappointed with a Taylor that seems to be in it for herself. This song felt like another victimization, but I listened a few more times and I picked up on a few things I was missing initially. This song hints that Taylor has a new lover, but again who really cares? What speaks to me more in this song is the growth she suggests here. I can definitely relate to being with someone that you learn from and it seems that Taylor has learned to rise above the Hollywood drama thanks to her new love. Initially not into this one, I must say the laid back intimacy of this track has grown on me and makes me excited to listen to the rest of Reputation today. Did you hear Reputation yet? We want to hear your thoughts! Download Cinebody here and contribute to our collaborative video.
Listen to "Call It What You Want" here.
Perfect for: Slow dancing and sharing a bottle of wine
Best if you like: Queen Taylor herself
---

Kyan Palmer | "Can't Help It"
"Can't Help It" is the sound of breaking the rules. It's falling for someone you shouldn't, it's crossing the line. Everything about this track down to the driving beat feels sexy and provocative. The synth riff feels almost nostalgic while the entire track feels like a advanced take on what's happening in pop now. Anthemic in nature, Palmer dares you to jump. Kyan's silky voice coaxes and reminds you sometimes it's good to be bad.

Listen to "Can't Help It" here.
Perfect for: date night playlist
Best if you like: Drake
---

SUMif | "Drifting"
Unsigned SUMif has managed to book opening slots for Vérité, Lauv, Ella Vos, Kučka, and Little Boots. SUMif has also made her way on to numerous Spotify playlists, entered the Spotify Canada Viral Charts, and hit #1 on HypeMachine with her single "Lay Down". If you're into electronic grooves, you'll love "Drifting." It's smooth, moody, and the beat gives you imagery of being underwater.
Perfect for: Late night workout
Best if you like: Broken Social Scene
---
This song is truly unique, yet strikes a visceral part in you. It's very human. Taking singer-songwriter to the next level, "Invisible Man" is a serene mix of singer-songwriter meets neo soul. The groovy synth and horns make you want to dance along. If you hone in on the lyrics, you can definitely think of an invisible man (or woman) in your life. The song while definitely a banger worth dancing to also feels very cinematic with it's dynamic growth.
Listen to "Invisible Man" here.
Perfect for: Girls night dance party
Best if you like: Ingrid Michaelson
---
Foreign Figures | "ADAN"
The music video for "ADAN," proves that the men of Foreign Figures have some serious moves. Along with their serious moves it's clear that they have serious music chops as well. The groovy baseline is excellently executed. The song pulsates below the surface and takes off in the hooks with a super cool guitar riff. They make unique use of organic sound as well, using the sound of the faucet, brushing teeth, etc in the music video in time with the music. At it's core this song feels like four dudes celebrating and expressing themselves and I'm into it.
Watch "ADAN" here.

Perfect for: Friday night request for the DJ
Best if you like: Maroon 5
---
Magic Giant | "Window"
"Window" starts on a darker note but is quickly illuminated by the vibrancy of Magic Giant. Surprisingly vulnerable and sweet, the song is a song of desire and pursuit. The track itself is intricately layered with horns, percussion, guitars, synths, and more, but does a great job with dynamics. The horns come in at the perfect time feeling like a celebration. The bridge of the song in this visual is just that complete with a pillow fight, hazy blue lights, and bubbles.
Watch "Window" here.

Best for: dancing like a fool
Perfect if you like: Queen meets Fun
---
Raffaella | "Sororicide"
Newcomer Raffaella is the queen of sass on "Sorocide." It seems like she's singing to a frienemy. The powerful lyric, "I'll be your friend if we just play pretend," suggests that, including the criticism in each verse about what kind of person said "friend" is. The song is eerily sweet with an uplifting piano riff contrasted by the melancholy vocals.

Listen to "Sororicide" here.
Perfect for: An annoying commute
Best if you like: Lilly Allen
Follow Raffaella on Instagram
---
Street Joy | "Hot for Teacher"
If there's a cover I want to listen to, it's this one. Not only is this song classic/awesome/a guilty pleasure, Street Joy's interpretation of it is totally unique. Down to the way they utilize the electronic instruments they've changed the mood of the song in a clever update. All the while, they stay true to the iconic tune.
Listen to "Hot for Teacher" here.
Perfect for: A moody train ride home.
Best if you like: ZAYN
---
Don Diablo feat. Arizona | "Take Her Place"
Under Atlantic Records, Don Diablo and Arizona released "Take Her Place." A mellow synth heavy song with a powerful beat, this song is a good one for background music or to listen to at the club. This is a celebration of newness, the lyrics suggesting falling for someone new for the first time after a heartbreak. The song is dynamic and picks up as it progresses. It taps into the "I don't care" vibes of our generation.
Listen to "Take Her Place"

Perfect for: Dancing with a stranger at the club.
Best if you like: Jason Derulo
---
Have you listened to Reputation?
Let us know what you think by contributing to our collaborative video...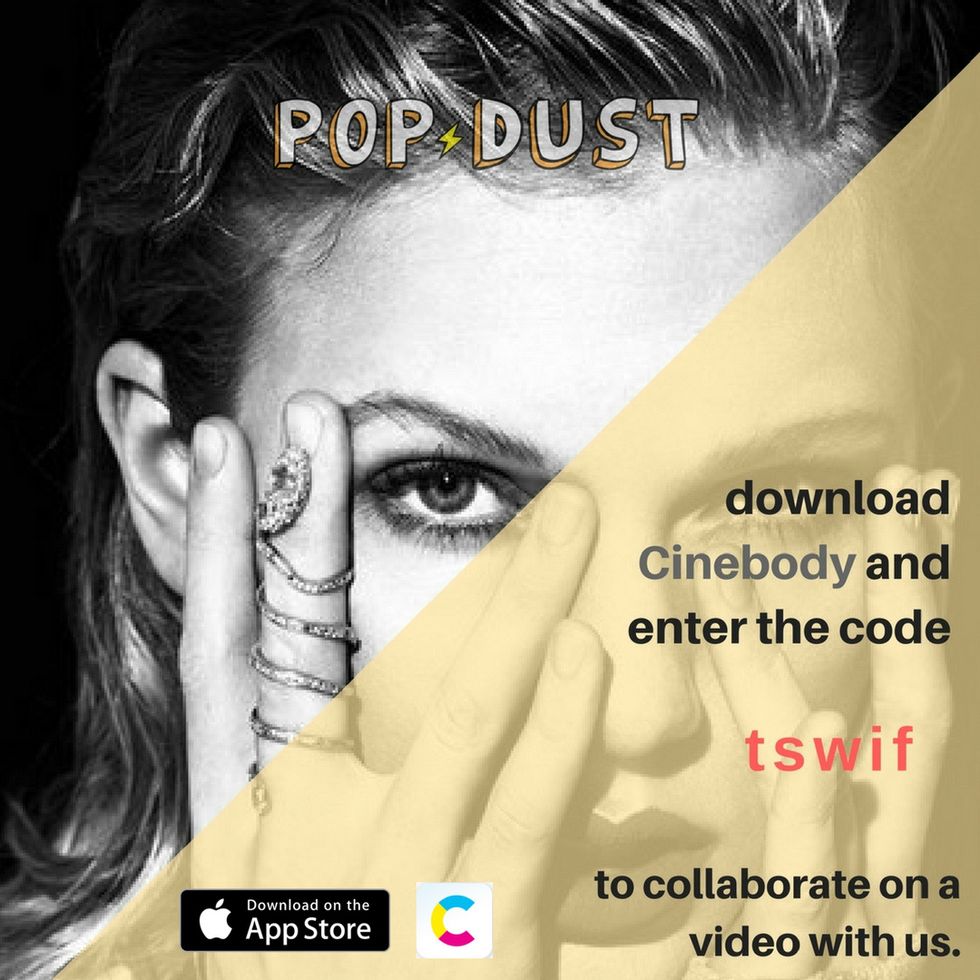 Download Cinebody here.
---
Anie Delgado is a contributor to Popdust and is an actress and musician based in NYC. Follow her on Instagram and Twitter @anie_delgado and on Facebook and check out her music on Spotify.