MUSIC
NYC, August 16--Interview and live performance at Popdust hosted by Brent Butler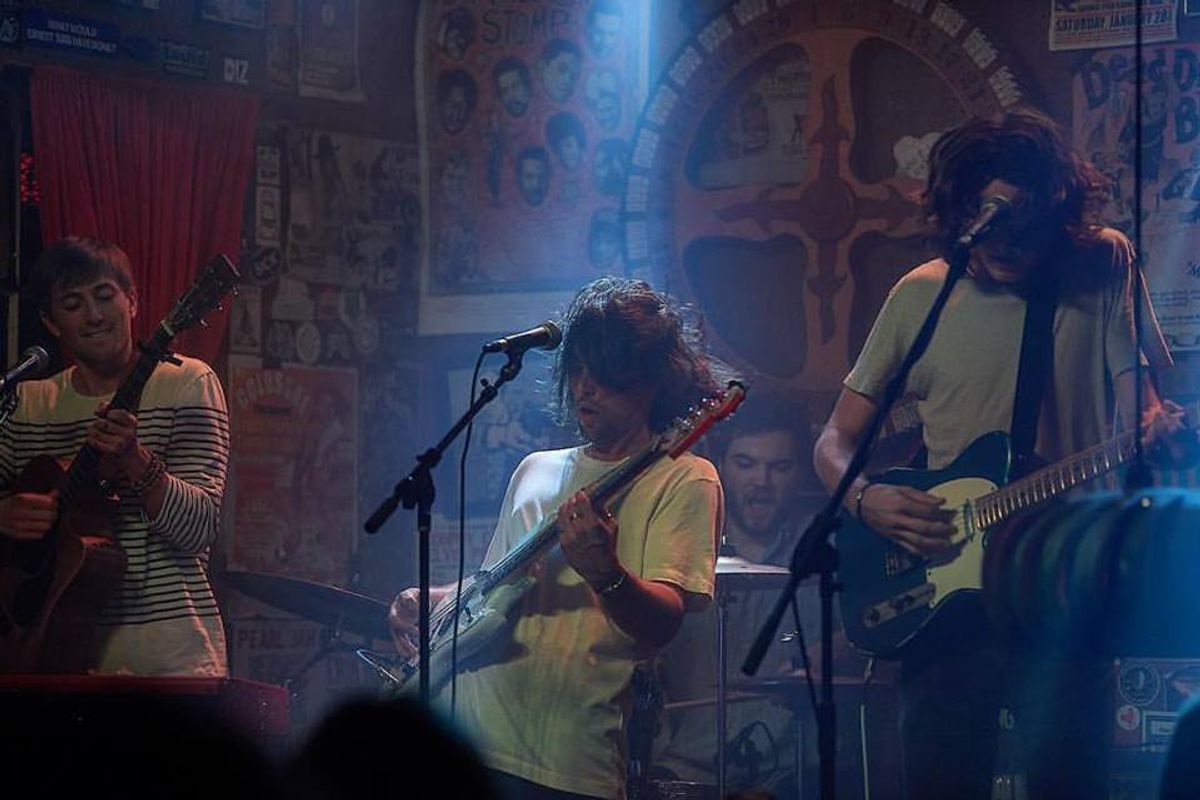 SondorBlue's warm sound resonates through their harmonies.

SondorBlue is an indie-rock band from Charleston, SC comprised of three lead vocalists. They create three-part harmonies, with a backing fourth, that are thoughtfully crafted into each of their songs. Their influences range from Coldplay and Tame Impala, to The Beatles and Crosby, Stills, Nash & Young, which they definitely embody the CSNY feel.
The band describes Sondor as "a word embodying the realization that, although we may have different experiences, they invoke the emotions that we, as human beings, all have capability to feel in the same way. Through SondorBlue's lyrics and music, we can all share this connection."
They came in to Popdust and each introduced themselves. Super friendly, chill guys. They were practicing their vocals before we were set to go and I couldn't wait to get started. As Popdust Present finally got under way, SondorBlue broke the mellow look and turned up the volume. They were so clear and had great dynamic. They have a dreamy feel that also makes me think of the Beach Boys a little bit. That Beatles influence is hard not to notice. Again, I can't say enough about how wonderful it is to hear spectacular vocal harmonies like these. Not every artist can do that live. Some depend on auto tuning, but SondorBlue does it naturally, almost reminiscent of Yes. SondorBlue went on to perform "Escape" "Ashley Avenue" & "More than Reality."
"Let me see into your soul,
even if is just for one night."
Andrew Halley (Bass / Vocals)
Connor Hollifield (Electric Guitar / Vocals)
John Sheehan (Acoustic Guitar / Violin / Keyboards / Vocals)
Drew Lewis (Drums)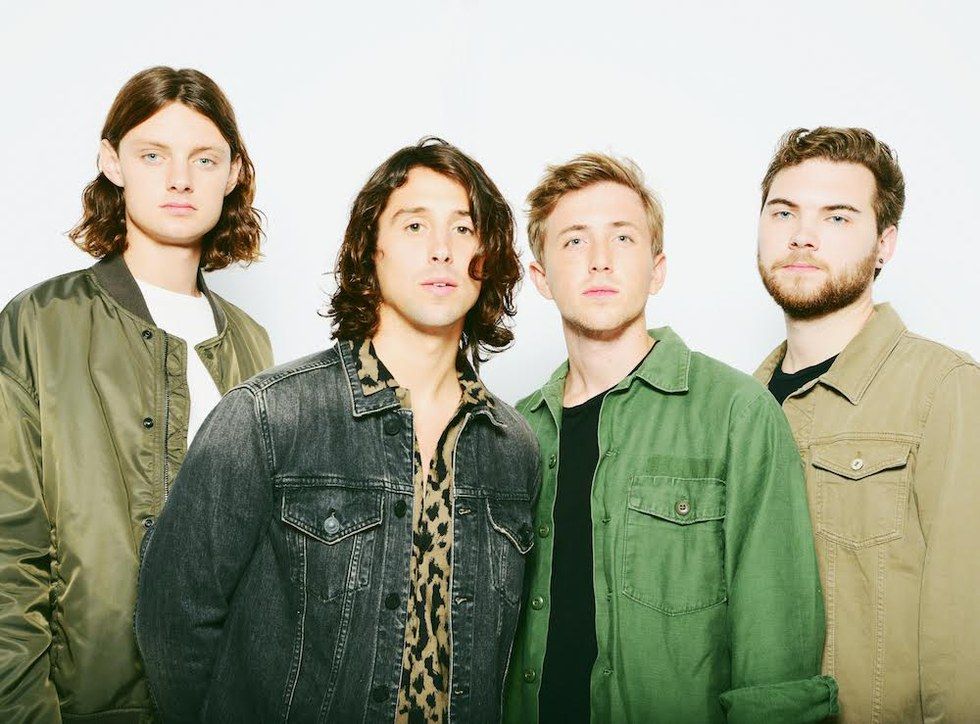 After a fantastic 3 song set, the guys shift around to make room for Brent Butler. They all crowd around the classic grey Popdust couch. It's always a fun show with plenty of laughs. They come a little further south and Brent found out some fun facts about their home state of South Carolina. Stephen Colbert, for one, is from their home town. But do you know what the official fruit of hospitality is? Gotta watch to find out. "Our House" by CSNY was what they channeled when they made their new album, "You will find love on Ashley Avenue" that should be out very soon. They performed "Ashely Ave," the title track of the release. John mentioned that he started on violin, so the others also mentioned they started on different instruments. Andrew surprised me when he said he was heavily influence of hip hop and soul music. For such young musicians they seem to have years of musical wisdom. Hope you caught the interview after the performance. They were a true joy to have on Popdust Presents.
---
Realometer is available on iTunes,and Amazon
Listen to SondorBlue :
---
Dan Victor is editor of Popdust and producer of Popdust Presents. He is also a music producer, bassist for Low Profile (live hip hop) & The Coldpress (indie rap) and front-man for Ductape Halo (indie rock). Follow on Youtube.
---
READ MORE POPDUST PRESENTS...

Popdust Presents | MARIE MILLER talks campfire, songwriting, and mandolin magic
Popdust Presents | Erin Bowman shows us a "Good Time Good Life"
Popdust Presents | Is NIGHT DRIVE the new wave of pop?
---