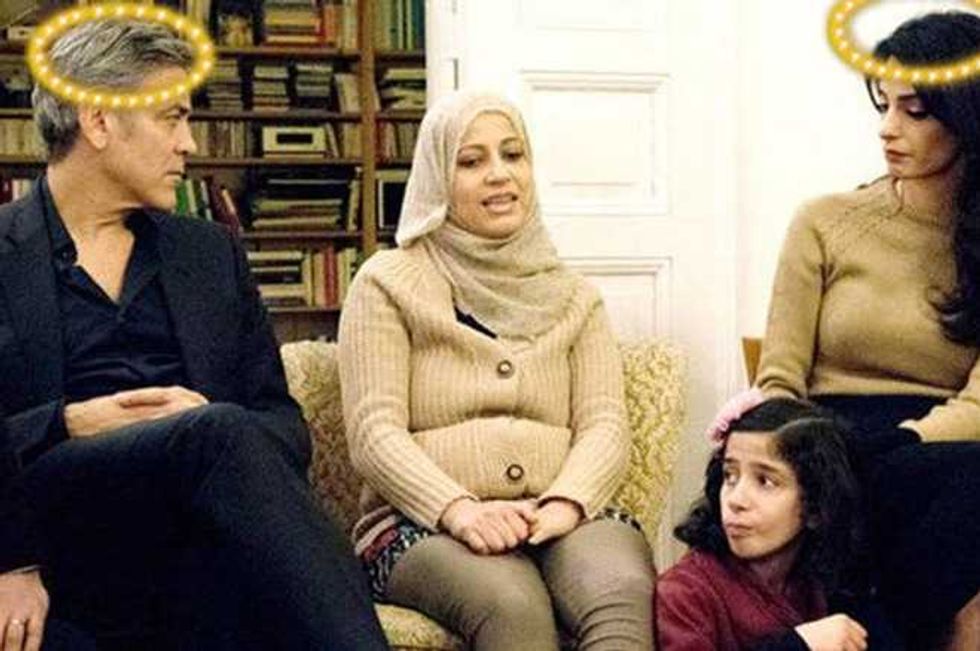 George Clooney is mad at Hello Magazine and he wants you to know it. In a statement on Friday, George announced:
Hello Magazine has printed an EXCLUSIVE INTERVIEW with me that has been widely picked up and reprinted. Outlets like Vanity Fair, Marie Claire, The Sun and The Evening Standard have all printed my exclusive interview and credited Hello Magazine.

The problem is that I have not given an interview to Hello Magazine and the quotes attributed to me are not accurate. In my experience, being misquoted is not unusual, but to have an 'exclusive interview' completely fabricated is something new. And a very disturbing trend.
If George only just caught on to this 'trend',  he's been paying too much attention to Randee, I mean Amal, and not enough to the culture he lives in.
The piece George refers to was titled 'George Clooney Reveals Wife Amal Clooney's Most Attractive Feature,' and includes that revelation about him and his wife promising to never be separated for more than a week.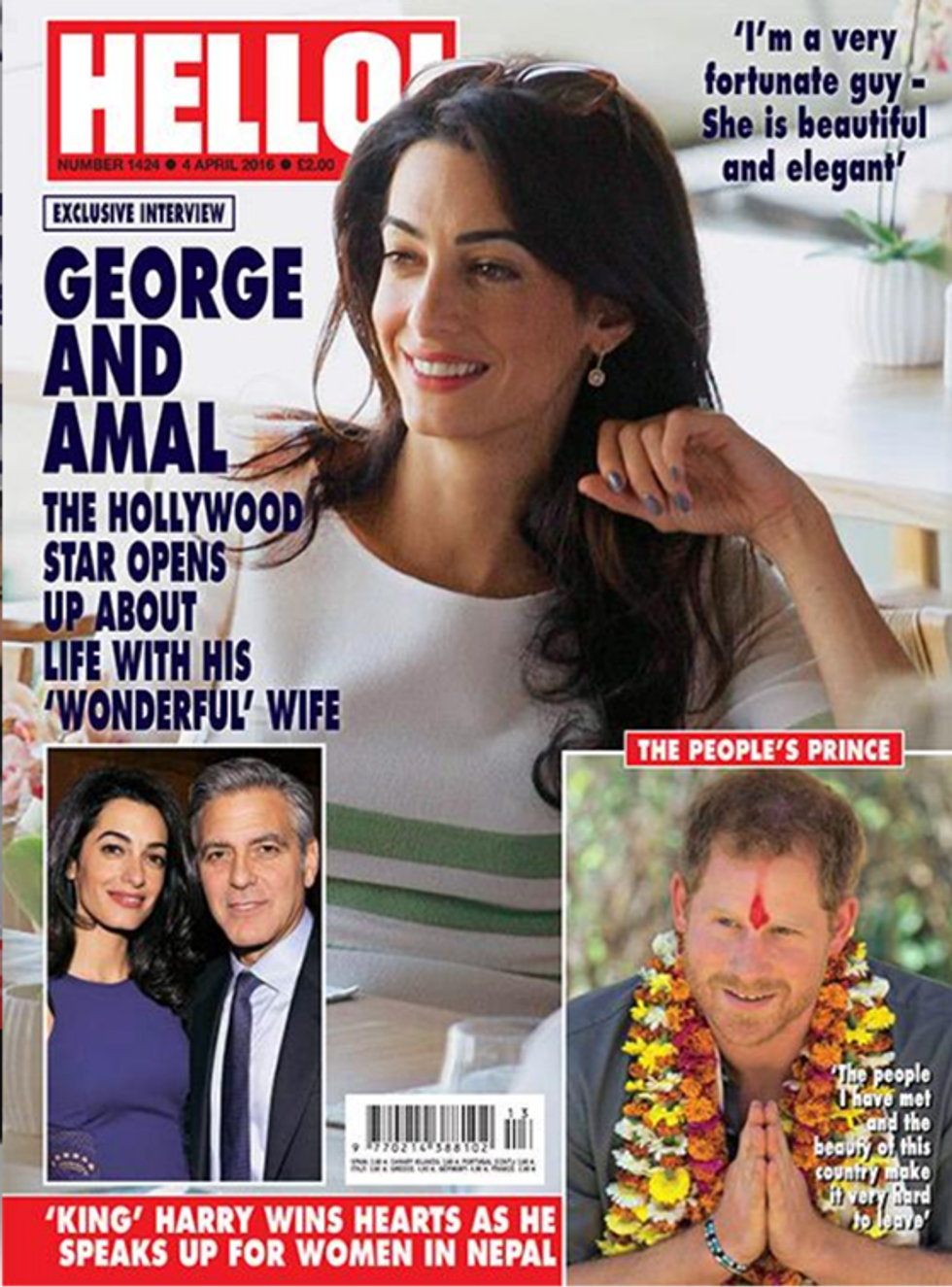 Hello is expressing its 'dismay' about George's accusation, saying they procured the article through the usual channels (i.e., some idiot who made it up) and they stand by its authenticity. But they add:
In the meantime, the Hello Group can only express its deepest respect for both Mr. Clooney and his wife, Amal, and its sincere commitment to respectable and accurate journalism.
Ha, respectable and accurate is a long stretch but let's hope George can live with this apology.
Despite his notoriously happy marriage, George seems a little testy lately. In February, Clooney snapped at a reporter who dared to question his efforts to improve the Syrian refugee crisis besides talking about it to the press.
Outraged at being asked a question of substance instead of the usual fawning softball remarks, George hit back.
As it happens, Clooney's well-publicized interest in humanitarian causes rarely seems to lead to any concrete action.
Recently, he made a video with Amal, talking sympathetically with a displaced Syrian family. Luckily, no one asked him why he couldn't accommodate some refugee children in one of his mansions. And no one asked how Amal Clooney could spend $10,000 a week on designer fashion while so many are starving in the Sudan, one of George's special areas of interest.
At the same Berlin press conference in the video above, another reporter asked why Clooney hadn't made a sequel to his political drama, Syriana. George's answer:
I've often struggled to make a film about Sudan, about Darfur, a subject that's very close to me. But I haven't been able to find the proper script.
Oh, he's struggled with scripts, so that's something.
In April 2014, just after getting engaged to Amal, George resigned from his United Nations role as a 'messenger for peace' citing professional and personal commitments. He was just too busy.
More recently, Clooney has made a $40 million deal with the Nestle company, famous for its reprehensible labor practices in Africa and around the world.
That will keep Amal in fresh handbags for a couple of years but it won't last forever, just like George's reputation as Mr. Integrity.