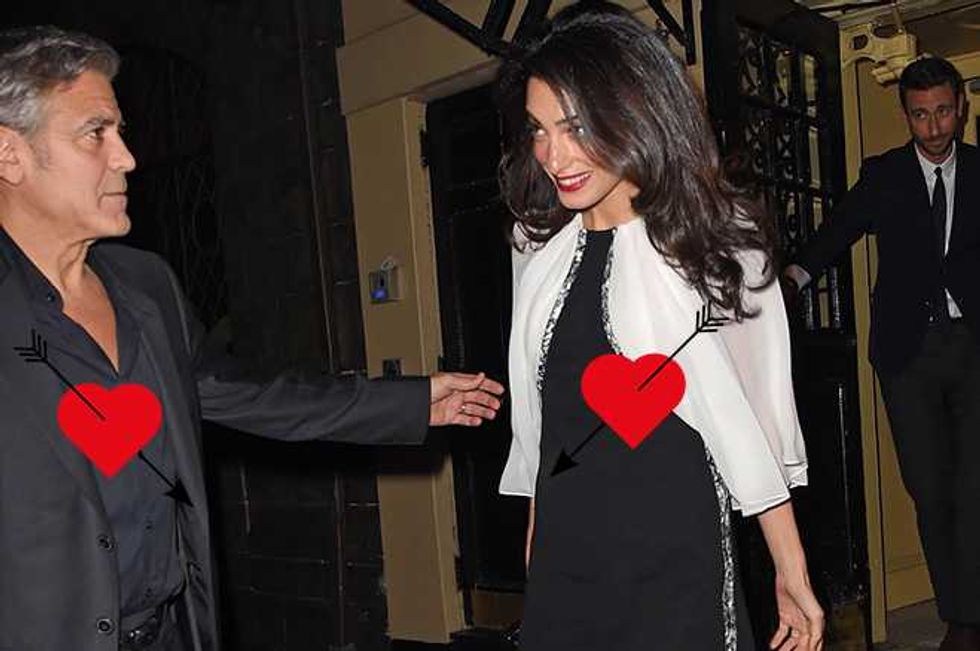 In a new interview with ET, George Clooney could not stop blabbing about his beloved wife Amal, calling her 'an amazing human being.'
Elaborating on the reasons he fell in love with Amal, he adds:
And she's caring. And she also happens to be one of the smartest people I've ever met. And she's got a great sense of humor.
Aww, he's so romantic! It's the kind of praise we last heard when Tom Cruise jumped on Oprah's couch.
Like the rest of the world, George stands in awe of Amal's style.
It's amazing, because she's always -- since the day I met her -- she's always had this insanely ... it's eccentric but it's fun, sense of fashion. How she does it while she's got 11 cases she's working on, and she was teaching at Columbia, and she's still like, 'I want to wear that dress.' It's crazy. It has been sort of fascinating to watch, because she has such great taste.
Right? It's crazy!  Amal has only blundered a couple of times by wearing the same dress as Taylor Swift but she's probably changed stylists. Her fashion sense is so legendary that there's a blog devoted to it.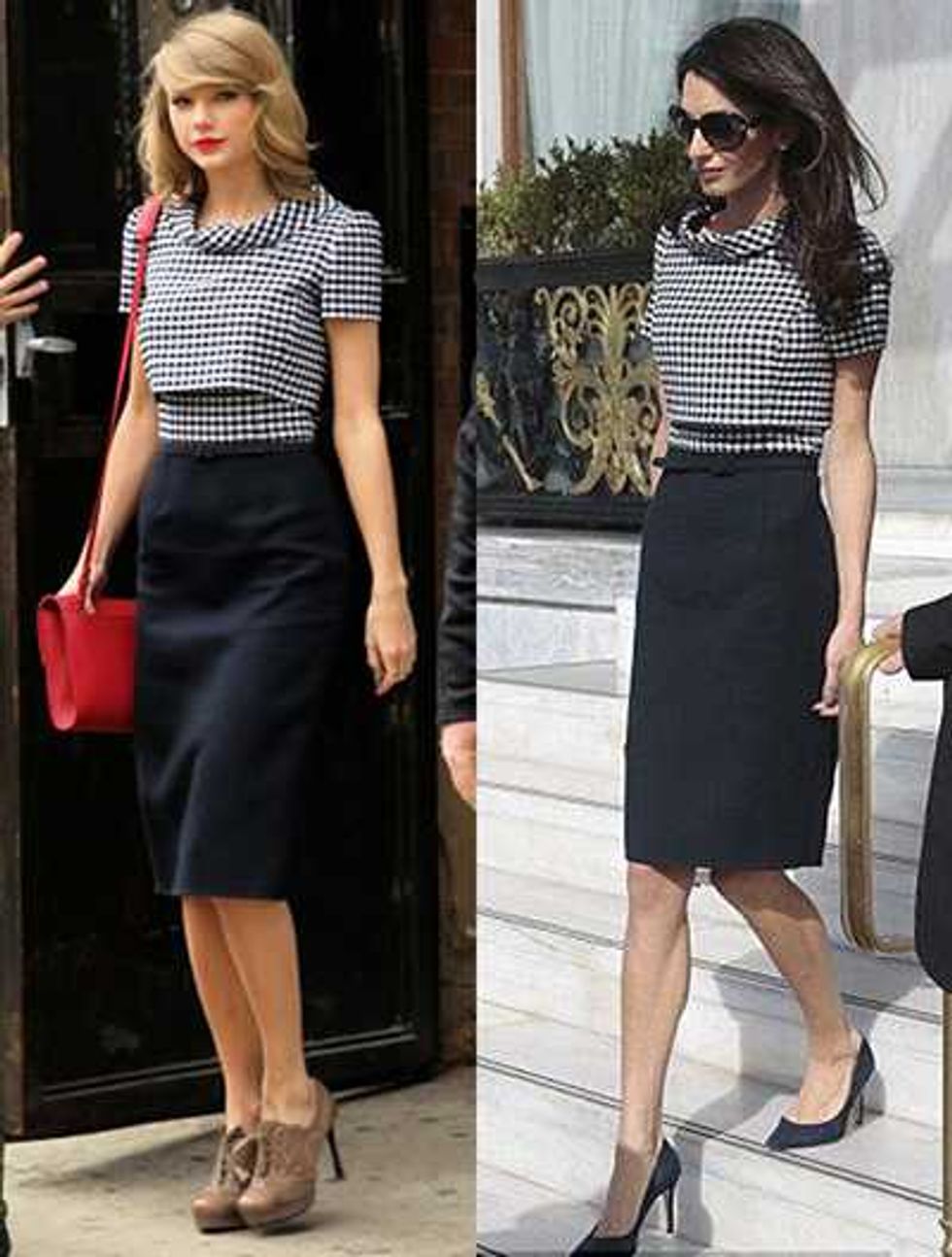 In fact, Amal's style has evolved, with more high end pieces since she met George and less ethnic jewelry, which was once one of her trademarks. She has also lost some weight, the better to look like a lanky boy young girl and fit into those size zero frocks we all love. Here is Amal, pre-George.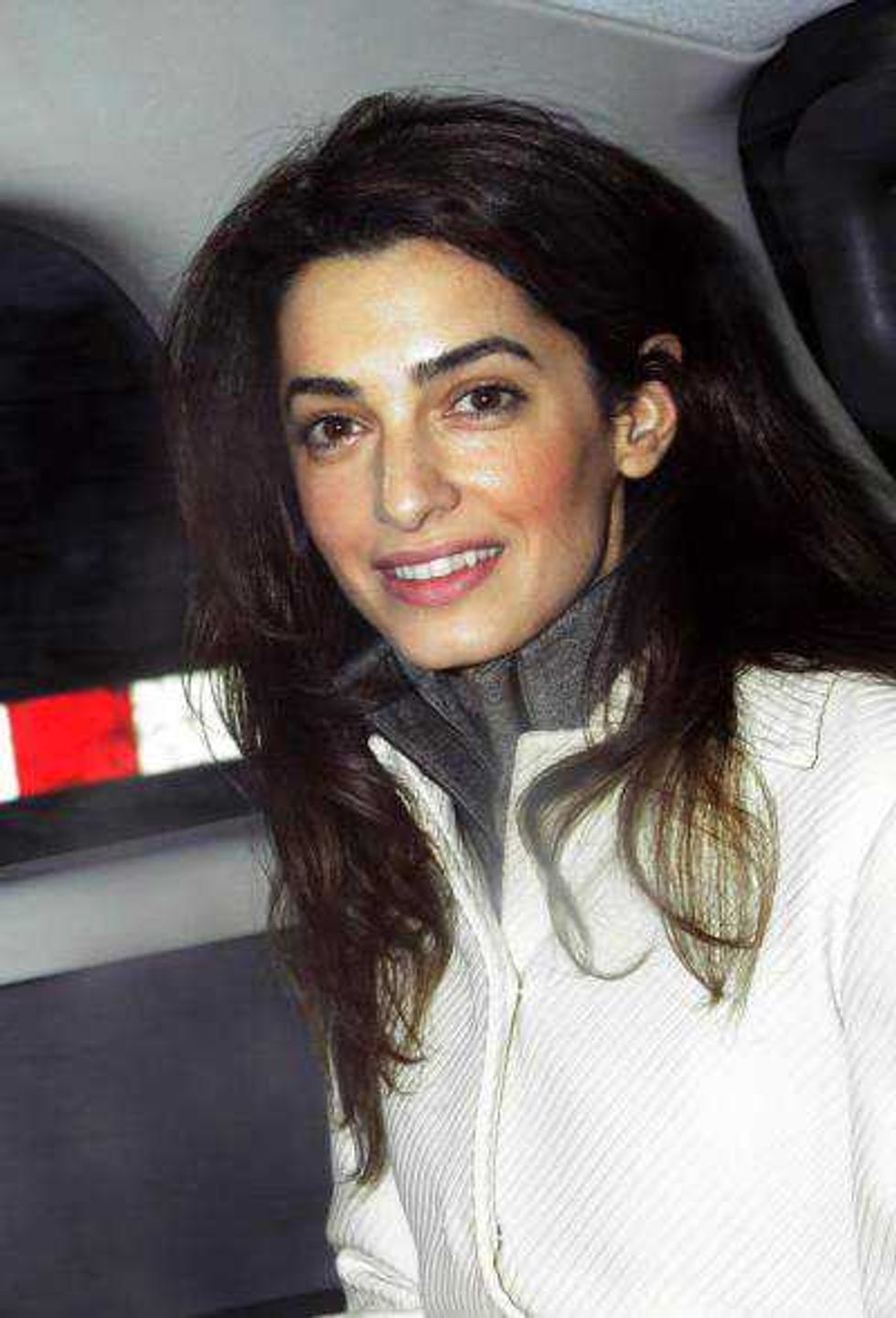 Her face was fuller and her teeth endearingly not perfect. Here she is in 2013, with a normal size arm!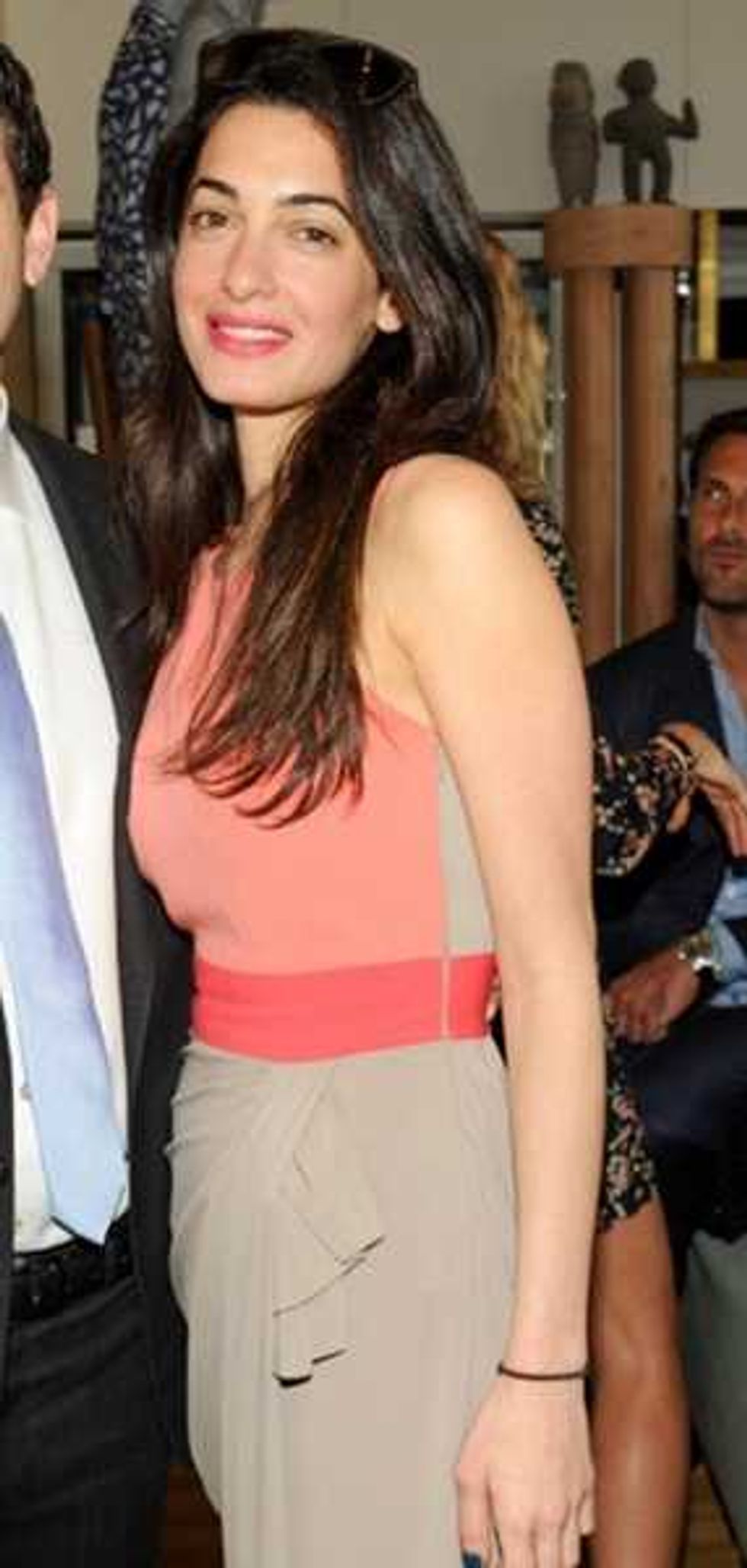 Here is Amal on a date with George, flaunting her incredible style: camouflage jeans, hideous fake fur vest, and bold costume jewelry. How does she do it??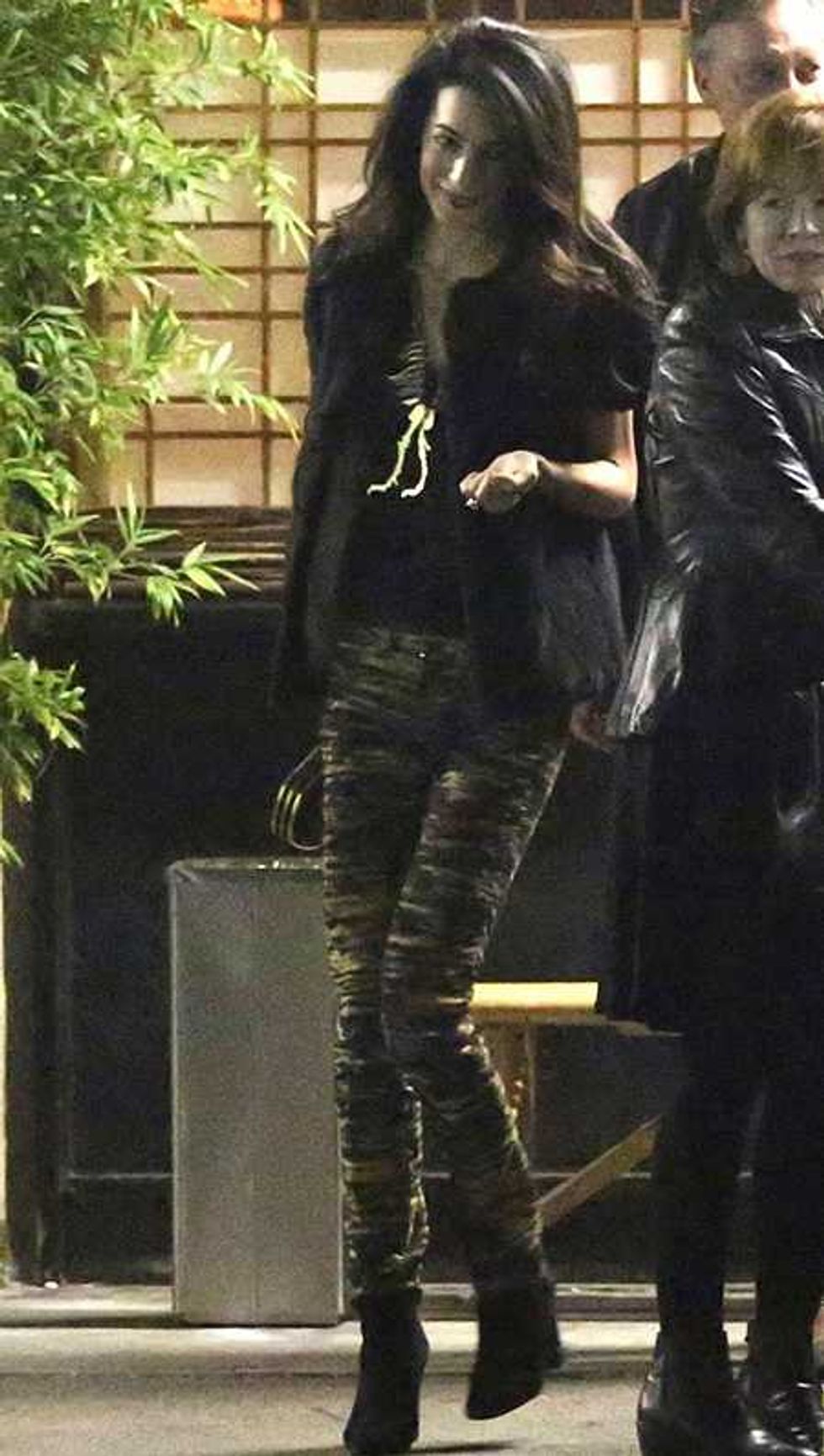 Ah well, love is blind. You know what though, if George is happy, I'm happy.