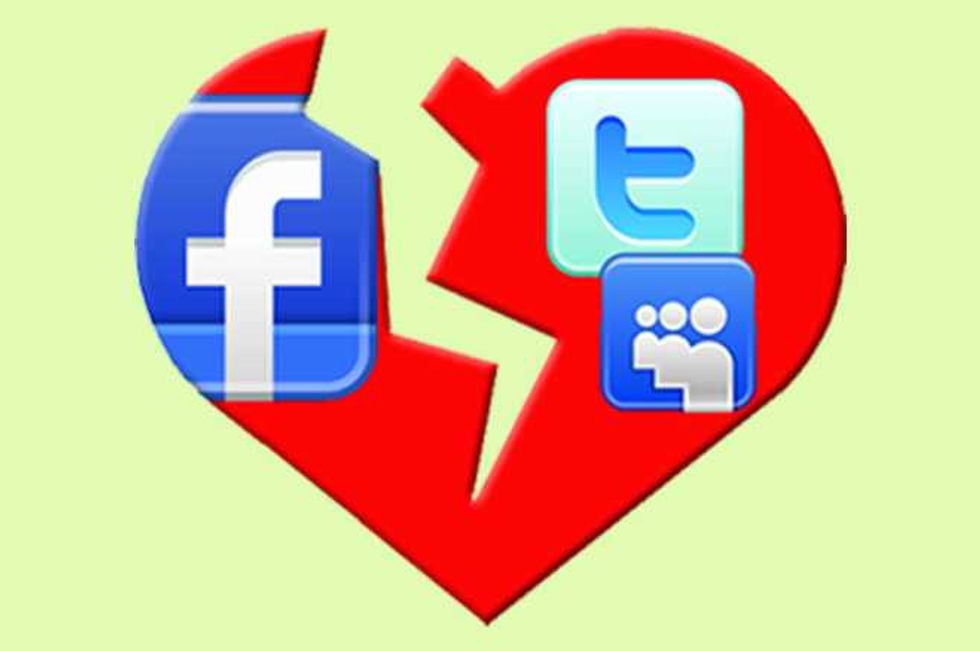 Social Media Break Up Coordinator
Our entire lives are played out on social media these days.
We can stalk someone we fancy, arrange casual hook ups, let the world see how happy we are with our photos and status updates and then commit to our loved ones with an all important relationship status change.
Stars Get Social—Sexy Selfies, Bikinis, Yummy Mommies, Cute Kids, Thug Life
But what happens when it all falls apart?  Quietly changing yourself back to single prompts a flurry of " you ok hun?" enquiries from all those "friends" you haven't seen in 15 years or even those you haven't met.  You get a concerned phone call from your mom after technologically-savvy-silver-surfer Great Auntie Florrie has seen what's happening in your life and reported back.
You're feeling low enough already but are left with the laborious task of working out how to untag all your photos together, how often to passive aggressively let the world know you are the injured party with your words of wisdom shares and more importantly, spend every waking minute stalking your ex's movements,  photos and status' to make sure they are more miserable than you are.
FYI  You're Dumped—Celebrities Who Just Didn't See It Coming
Well worry no more—a healthier way to break up is on the horizon.  There is now a professional person named Caroline Sinders who will bear some of the burden of your breakup and leap to your aid as your personal social media breakup coordinator.
Sinders will use her digital know-how for just $10 a day to cleanse and de-clutter your social media when your romance has soured.
She'll get a hold of all your log ins and unfriend, block and erase as need be.  She'll delete the photos of happier times and untag and unfollow any friends of friends who may remind you of your ex.
Sexy Celebrity Social Media Photos : Look At The Steamiest Right Here!
The service initially started out as a project devised by Sinders, who describes herself as a 'digital anthropologist', as an art project designed poke fun at how easily "you can outsource any handling of your life to someone else".  She discovered though that a real service was required because people do actually want the emotional side of social media taken care of in times of sorrow, and a business was born.
You can now hire Sinders and rest easy knowing that a year from now you won't get the timeline photo popping up telling you what a fabulous time you were having together back then.  You can update your status with the fact you are in on Saturday night with pizza and chocolate, crying your way through The Way We Were, safe in the knowledge no-one connected with your ex can report back that you are heartbroken.
Sounds like a good idea to us.
Social Media Break Up Coordinator
Social Media Break Up Coordinator