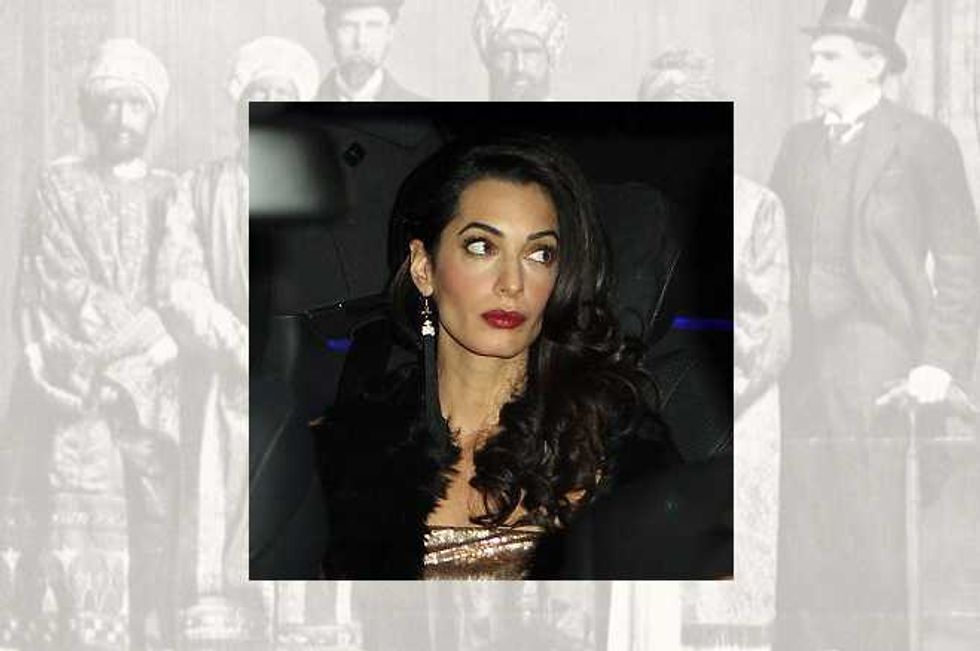 Amal Clooney is now well-known for her intellectual accomplishments and wardrobe but in the US, her family's extensive political and social connections have had little press.
Let's meet the family!
Ziad Takieddin, Amal's uncle, is her father's brother. He is a notorious businessman and arms dealer charged in France for corruption and fraud.
Akram Miknas, another uncle, the brother of Amal's mother, is the founder of the largest advertising and communications network in the Middle East and North Africa. He also owns several major hospitality and leisure companies and is owner of the McDonald's franchise in Lebanon.
Akram's son Tarek ( Amal's cousin) recently married the daughter of slain Bugarian mobster Ilya Pavlov. Amal officiated at the wedding, with George in tow.
Amal's father Ramzi K Alamuddin has close ties to Druze leader and Hamas supporter Walid Jumblat.
Amal's mother Baria has been called 'The Barbara Walters of The Middle East', a journalist and socialite known for her lavish parties and ties with Middle Eastern royalty.
So! George Clooney didn't just marry a brainy nerd. Far from it. Nice work, George.
If you haven't heard Mrs. Clooney's beautiful upper-class English accent, you are in for a treat. Enjoy!