Culture News
Ghost of Tsushima shows the AAA gaming industry how to do DLC right.
Sucker Punch Productions
Save for a single set of bonus armor included with the collector's edition, Ghost of Tsushima is a rare AAA game void of microtransactions.
This is especially impressive considering the fact that Ghost of Tsushima lends itself very well to the whole microtransaction model. While exploring the gorgeous island of Tsushima, you oftentimes discover new weapon skins, outfits, and materials that can be used to dye your various suits of armor.
---
One can easily imagine a game developer locking the coolest of these customization options behind a paywall, or worse, loot boxes. Thankfully, Ghost of Tsushima's developer, Sucker Punch Productions, is much better than that. The 60 dollars you spend on Ghost of Tsushima really does buy you the full game without any need to worry about additional DLC-exclusive nonsense.
But apparently Sucker Punch wasn't content simply making one of the best single-player open world games of all time and the highest player-rated game of the generation, all while being a shining model for how AAA games should incorporate customization options into the actual game.
No, at this point, Sucker Punch quite possibly seems to have a vendetta against other DLC-greedy AAA publishers, because they just announced an entire new Ghost of Tsushima multiplayer mode that will also be entirely free.
Ghost of Tsushima: Legends - Announcement Trailer | PS4 www.youtube.com
According to their announcement on the official PlayStation Blog, the Ghost of Tsushima: Legends update will be an entirely new online cooperative multiplayer mode, available as a free download before the end of 2020.

While the core single-player game follows lone samurai Jin Sakai's stand against the invading Mongol army–and is thus firmly grounded in the real world– the multiplayer update "instead focuses on four warriors who have been built up as legends in stories told by the people of Tsushima" and "is haunting and fantastical, with locations and enemies inspired by Japanese folk tales and mythology and an emphasis on cooperative combat and action."
Players will be able to select from four different classes (Samurai, Hunter, Ronin, and Assassin), each with unique abilities. Content will vary based on the number of players. The two player co-op mode will seemingly revolve around fresh, fantastical story missions. Four player teams will take on wave-based combat challenges featuring supernatural Oni enemies and, eventually, raids against what the developers promise to be "a brutal, terrifying enemy."
From the brief clips and information we've seen so far, Ghost of Tsushima: Legends appears to be a truly massive update which will add loads of replay to an already full-fledged AAA game. Releasing this kind of content for free is borderline unprecedented in a modern era wherein corporate greed in video games has reached absolutely ridiculous levels.
In Square Enix's upcoming Marvel's Avengers game, for instance, Spider-Man is a PlayStation exclusive character, meaning that XBOX owners will literally be paying the same price for a game with a major content gap. Meanwhile, Verizon, Virgin Media, and Intel subscribers will all gain access to different exclusive in-game outfits, because nothing says capitalist nightmare like decking Captain America out in a Verizon outfit to distinguish yourself from losers who subscribe to less cool telecommunication services.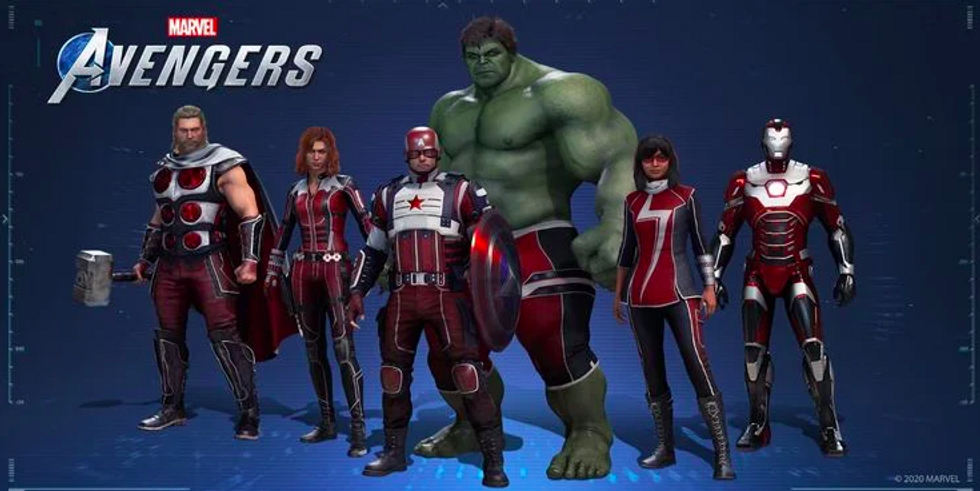 Marvel
In this light, it's incredible to see Sucker Punch rewarding the fans who want to play their game by putting out more game content to play instead of just milking fans' wallets with over-priced, surface-level garbage. While moves like this might not translate into the same kind of instantaneous profit that Marvel will probably see from whatever other dumb costume DLC they spit out, it does build brand loyalty amongst gamers. As fans, it's nice to know that when we spend $60 on a Sucker Punch game, we really are getting our money's worth.
From Your Site Articles
Related Articles Around the Web