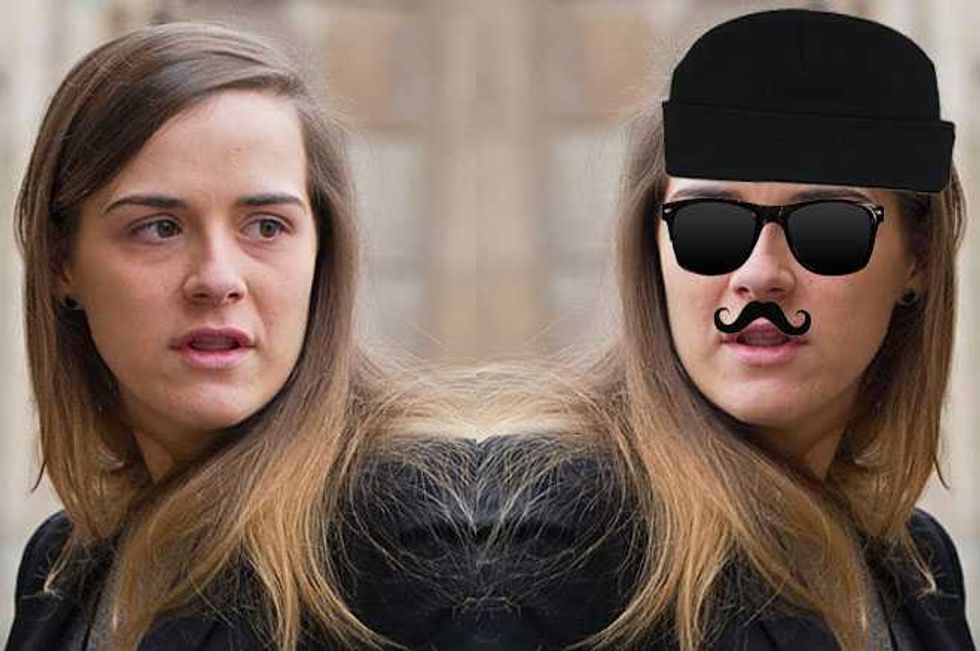 girl pretended to be a man to trick friend into sex
According to a judge, Gayle Newland is "an intelligent, obsessional, highly manipulative, deceitful, scheming and thoroughly determined young woman," because she found a way to trick a lady into having sex with her….by pretending she was a man!
The 25-year-old ex private school girl from the UK was found guilty of three counts of sexual assault and  sentenced to eight years in prison, but she is now appealing against her conviction.
Air Force Officer Claims Lizard Aliens Abducted And Made Her Their Moon Sex Toy
In a story that beggars belief, Newland met her victim over the Internet posing as a man named "Kye Fortune," after creating a fake Facebook profile.
They first made contact in 2011 and finally decided to meet up in February 2013. Gayle disguised her voice and convinced the plaintiff to wear a blindfold, explaining that "he" was insecure about his looks following brain surgery.
Adventures In Dating—Spotlight On Thanksgiving Dinner
The gullible victim explained in court; "Every time I met up with Kye Fortune I either had the mask on already or he would wait outside the door and I would put it on."
Are you kidding me?  Who would accept that as a normal kind of behavior?
Woman Accused Of Kidnapping And Forcing Muscle Man To Perform Oral Sex
girl pretended to be a man to trick friend into sex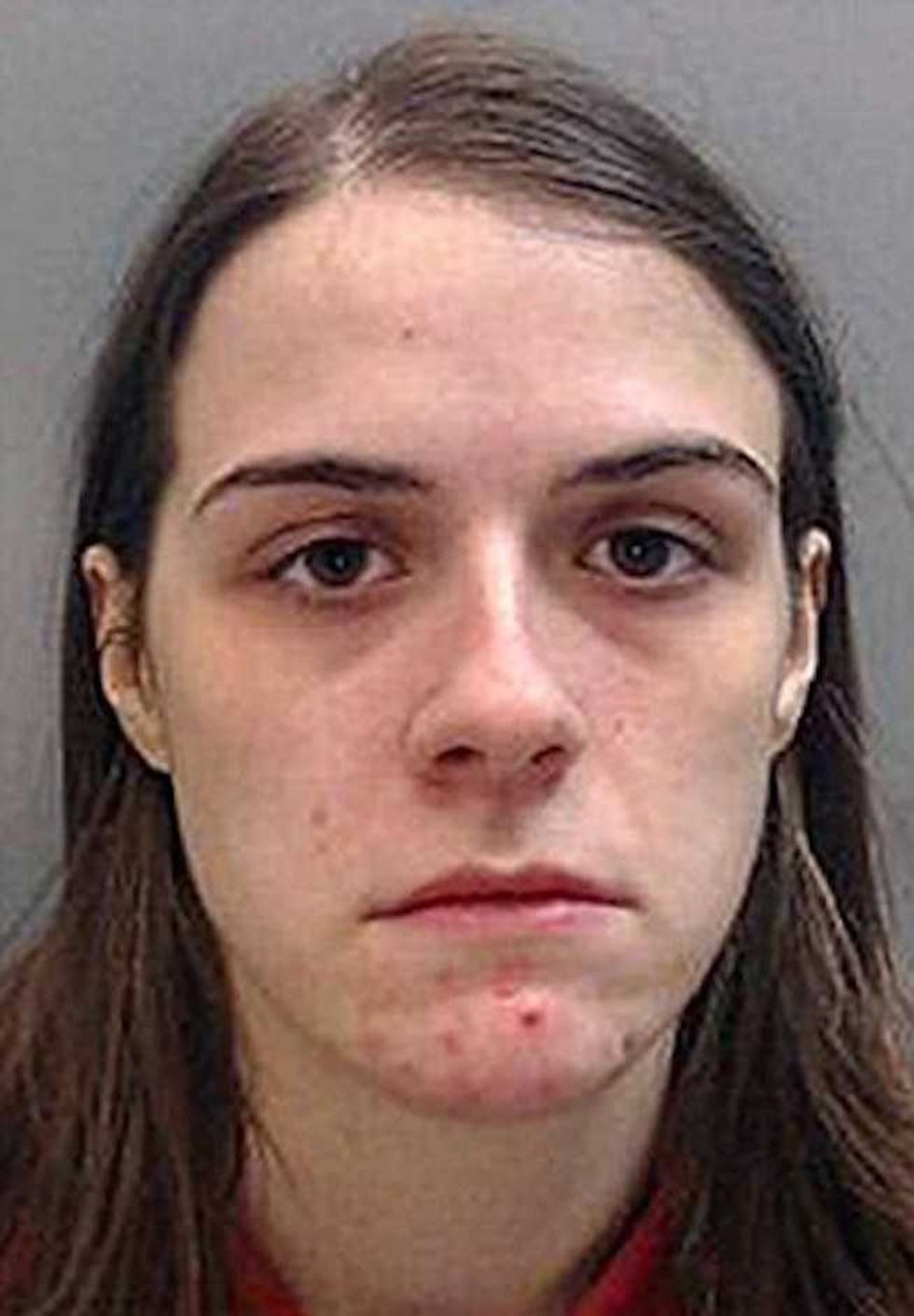 girl pretended to be a man to trick friend into sex
"I was so desperate to be loved. It's pathetic, so desperate for love, so desperate. We were just lying there, just cuddling, sometimes we would watch films, sometimes we would just talk. It sounds stupid to say but it was a proper relationship, just normal."
Ummmm, how can you watch a film when you're wearing a mask?  Well apparently she just listened to the movies, which again, she thought was normal.  As she did sunbathing outside and going out for a drive in "his" car—all whilst wearing the mask!
Pro Troll Fake Model Says Fake Pro Footballer Conned Her—Confused? Just Wait!
She continued, "Since the first time I wrote to this person on Facebook, I thought it was a male. The first time I agreed to meet this person and agreed to have sex with them, I thought it was a male. I told my friends I was engaged to a guy. I told my work colleagues."
Engaged?  What was she going to do at the wedding?  Get a little white lace mask to match her dress?
girl pretended to be a man to trick friend into sex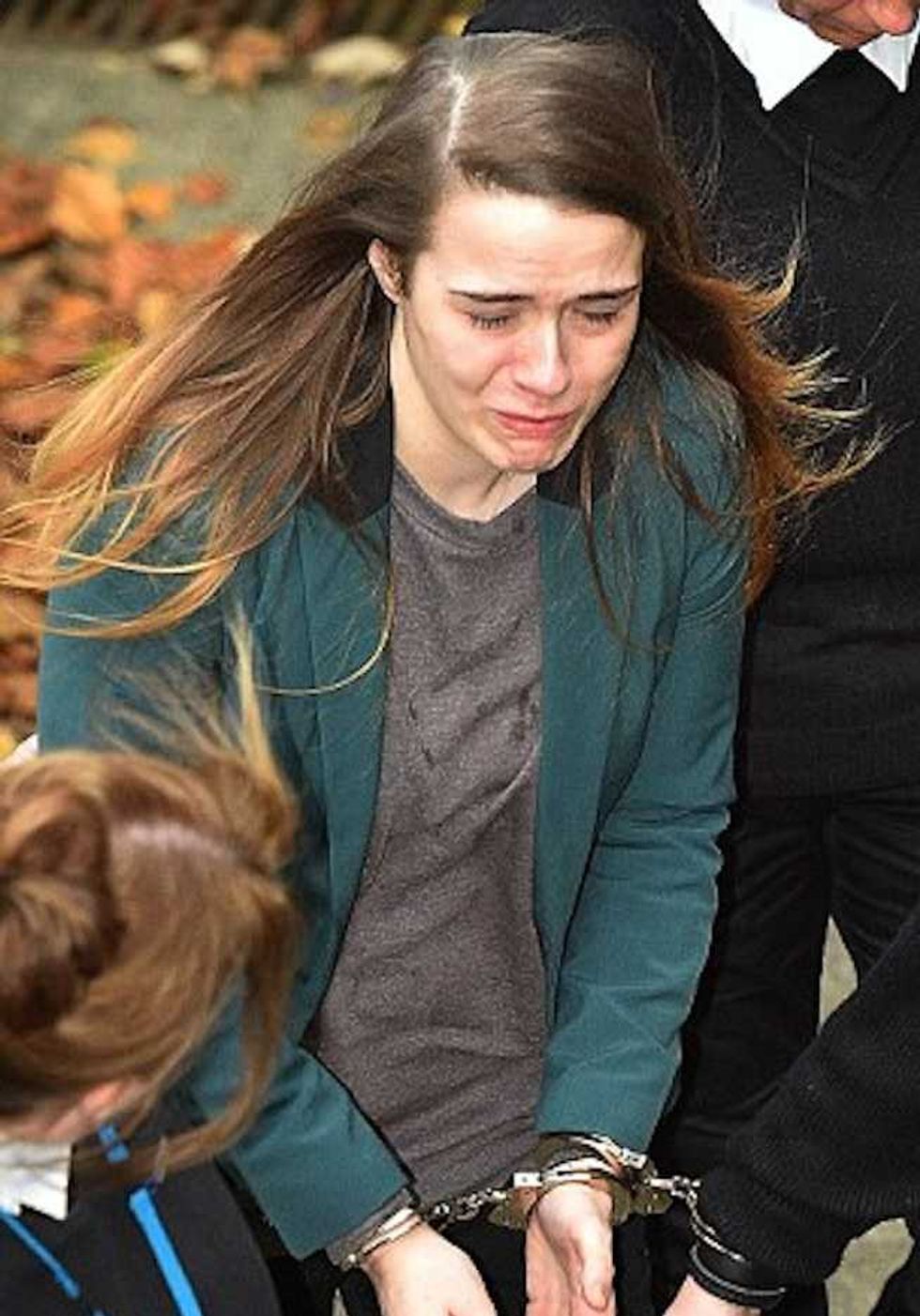 Gayle Newland / Kye Fortune is led away after being sentenced to eight years in prison.
The plaintiff said she attributed her 'boyfriend's' high-pitched voice to his Filipino heritage, and when things turned sexual, she was told 'never' to touch Kye's penis.
Still, Newland was a "highly determined young woman" and she managed to bone down the object of her affection 10 times before said object finally tore off her blindfold and saw a prosthetic penis.
Newland's defense argued that the victim's account was "impossible to believe" (we're with them there) and that a woman of her sexual experience could not have been tricked into thinking she had had sex with a man that many times.
Craziest USA Sex Laws—Could Your Lasciviousness Land You In Jail?
Newland claimed that her accuser was struggling with her sexuality and that they were merely experimenting. She denied that there was a blindfold, or that she used a woolly hat, swimsuit, and bandages to disguise her gender.
Evidence was found on the fake Facebook account of Kye Fortune of contact with another woman who thought she was striking up a friendship with a man.  They never met up after the woman discovered by chance that Kye was in fact Gayle.
According to a psychiatric report, Newland suffers from a variety of disorders—social anxiety disorder, a personality disorder, depression and obsessive compulsive disorder—but, according to The Guardian, the judge didn't feel like any of these were valid excuses for wearing a fake penis.
Newland even had a screaming panic attack in court and had to be physically removed from the dock.
But 8 years? For wearing a strap on?
Bizarre World Of Dogging—Like Swinging On Steroids, Outdoors And Masked
The same Judge has given lighter sentences to pedophiles!
(In 2010 Judge Dutton gave a teacher who abused 24 boys between the ages of eight and 13 to just six and a half years in jail, according to The Mirror.)  
The trusting victim said that Newland had 'poisoned her life' and taken her "youth and vitality." "Socially I feel trapped. Still living in this invisible prison Gayle has made."
girl pretended to be a man to trick friend into sex