Top Stories
The latest Netflix series revolving around former Nasty Gal Sophia Amoruso falls short on everything it promises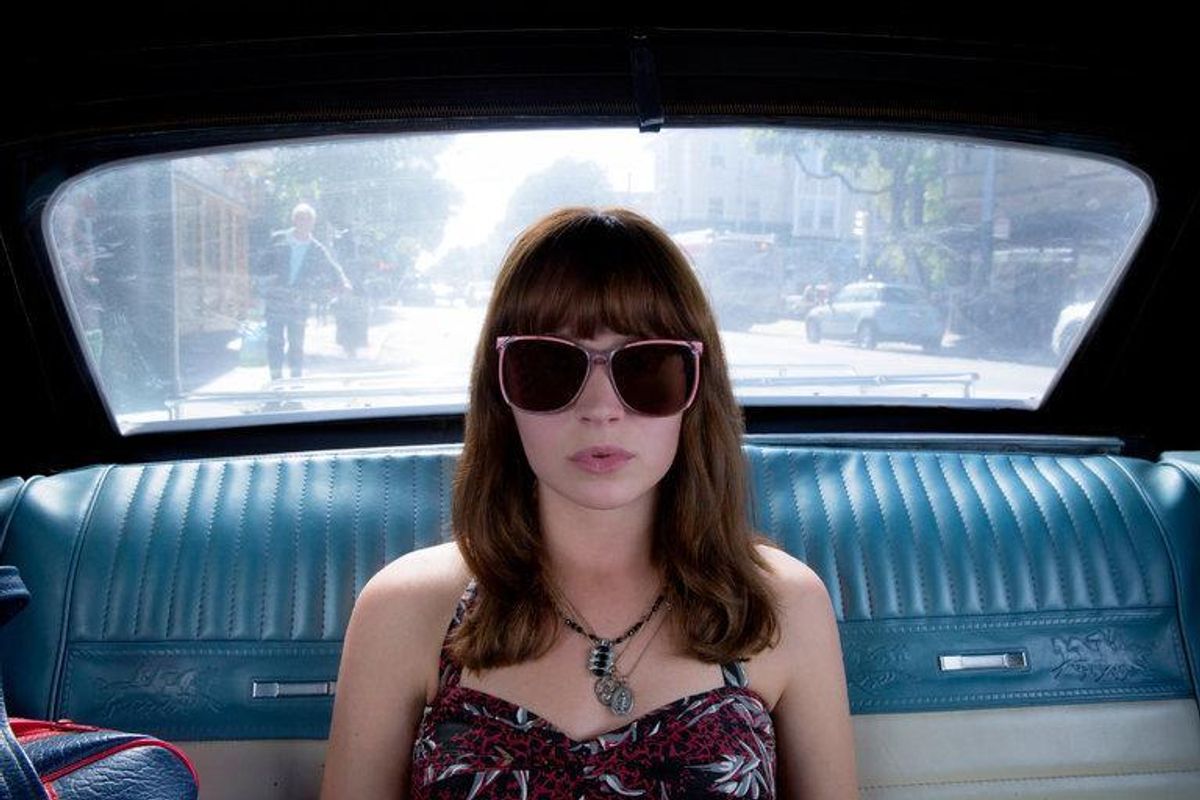 Karen Ballard / Netflix
Having the main protagonist of a show be "likeable" has never been much of a concern. After all, we all binge-watched Weeds despite how unrelentingly terrible Nancy Botwin proved herself to be time after time. It's never necessarily been a factor in whether or not you can sit down, turn your brain off to its lowest settings and dive into the deep world of Netflix - that is, until Girlboss came around.
Girlboss, the latest Netflix series revolving around former Nasty Gal CEO Sophia Amoruso (played by Britt Robertson) and the multi-million dollar company it became, falls short on everything it promises.
One thing to keep in mind: I have never actually sat down to write a bad review. I have many, many better things to do, and after all, I can just turn the program off and proceed to watching something I actually enjoy, right? But if you're anything like me, the term "hate-watch" is in your daily vocab, and that's exactly what happened with me and Girlboss: I hate-watched. I had never seen a character so exceedingly unlikable - and I couldn't look away.
As soon as you begin the show, you become aware that Sophia is not the type of person who cares if you like her or not. Her rebellious attitude, sharp tongue and wariness of adulthood because it's where "dreams go to die" (seriously?) are all supposed to make her #relatable while in the throes of unknowingly beginning a multi-million dollar journey. There are other characters, of course, like Sophia's much, much cooler roommate Annie (Ellie Reed) and neighbor Lionel (RuPaul - I screamed upon seeing him, the show's only redeeming factor). However, they all get lost in the background of Sophia and her inability of caring about anyone other than herself.

You could argue that the real reason the show lacks so much substance is because of the real-life source it draws from. The real Sophia Amoruso wants you to believe in the #girlboss brand - without owning up to the many ways she failed to empower women as CEO of the fashion retailer. In an article posted by Buzzfeed last month, they surveyed former employees who all had similar experiences: "According to former Nasty Gal employees, Amoruso never practiced the empowering, you-go-girl feminism that she preached. A 2015 lawsuit alleged that three employees were fired either just prior to or during their maternity leave: "Nasty Gal has shown itself to be a horrible place to work for professional women who become pregnant," the lawsuit said. Around the same time, other employees described Amoruso as petty, vindictive, and surrounded by a team of "yes-women," all to the detriment of the rest of the company."
With Nasty Gal declaring bankruptcy in 2016 as Amoruso stepped down as CEO, it's hard to believe many see it as a "rags-to-riches" journey when the tale ends so incredibly flat. We want to root for female-founded start-ups, because we want to believe the workplace can be more than just a white male opinion. It becomes increasingly hard when the "female empowerment" a company preaches contradicts what they practice with their very own employees.
Regardless, it could not be a worse time for Netflix to introduce a series on "girl bosses" without adding much to the actual conversation happening at large. The current administration of the US is doing everything in its power to prevent and regress women in the workplace. It is, quite possibly, the network's biggest failure - it had everything at its disposal to create a safe space where women could look to for inspiration and encouragement, yet failed to do so.
As a lover of fashion and innovative retailers, Girlboss was something I desperately wanted to believe in. However, it's hard to get around the hypocrisy behind it all - as well as Sophia's manic-pixie reckless attitude. In one of the show's stronger, more self-aware moments, she breaks down in tears upon getting fired for presumably the fiftieth time and asks herself: "why am I such an asshole?" That moment is then ruined by her spending the next eleven episodes doing similarly asshole things.
Girlboss loses itself in its need to prove itself as a feminist show - and we see right through it.
Girlboss is now streaming on Netflix. Watch the trailer for Girlboss below: