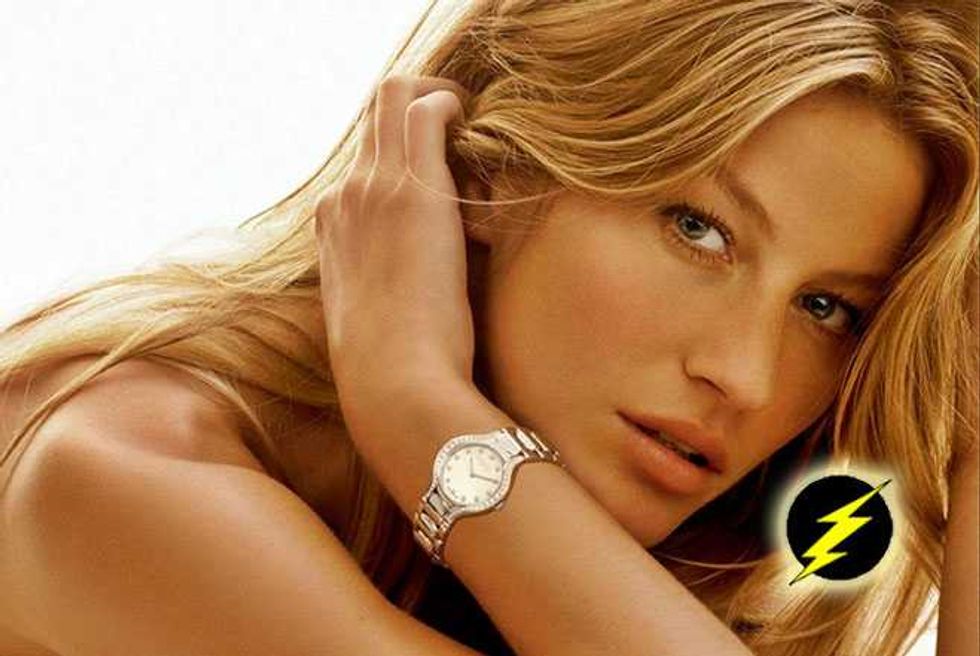 After 20 years of modeling clothes, Gisele Bundchen has had enough......enough couture, enough ankle boots, enough bedazzled ball gowns, and definitely more than enough fancy Victoria's Secret undies.
And she's letting us know by stripping down and getting buck naked for the cover of Vogue Brazil.
"My 20-year career celebration cover @voguebrasil. Thanks to everyone who is a part of this special edition," the 34-year-old Brazilian super model captioned a pic of the cover that she posted on her Instagram, followed by the Portuguese translation.
Proving she really is worthy of putting the super in model, the mom-of-two looks drop dead gorgeous in the black and white cover shot, with her flawless figure and sickeningly perfect hair.
In addition to the cover, Bundchen's bare bod also features inside the magazine, in a stunning spread, shot by renown fashion photographers, Inez van Lamsweerde and Vinoodh Matadin.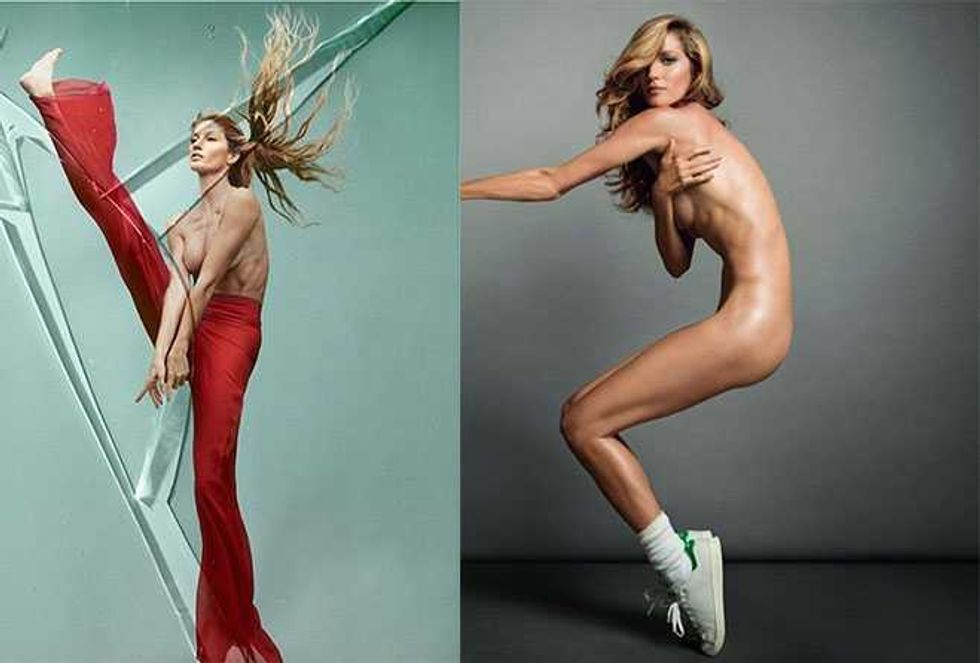 The photo shoot marks not only the 20th anniversary of Gisele's modeling career, but the magazine's 40th birthday as well.
Bundchen, who first took to the runway when she was just 14-years old, announced her retirement from the runway earlier this month, in a statement posted on Instagram:
I am grateful that at 14, I was given the opportunity to start this journey. Today after 20 years in the industry, it is a privilege to be doing my last fashion show by choice and yet still be working in other facets of the business
She further explained her decision to retire, in an interview with Forbes,
Automatically my body tells me if what I do is worth it, and it asked to stop. I respect my body, it's a privilege to be able to stop.

I don't see how to continue [modeling on the catwalk] ... and stopping will leave room for other projects I have for myself.
Although she is quitting the runway, Bundchen will continue with other modeling work, and it's expected she will now focus further on print ad campaigns.
It's past campaigns she's been involved with—such as those for Chanel, Stuart Weitzman, Victoria's Secret, Givenchy and Versace—that helped catapult her to super stardom, and become the world's highest earning model.
According to Forbes, Bundchen has maintained that status for the past eight years, raking in an estimated $47 million in earnings just last year alone.
Seems like Wallis Simpson was spot on when she said, "you can never be too rich or too thin".....