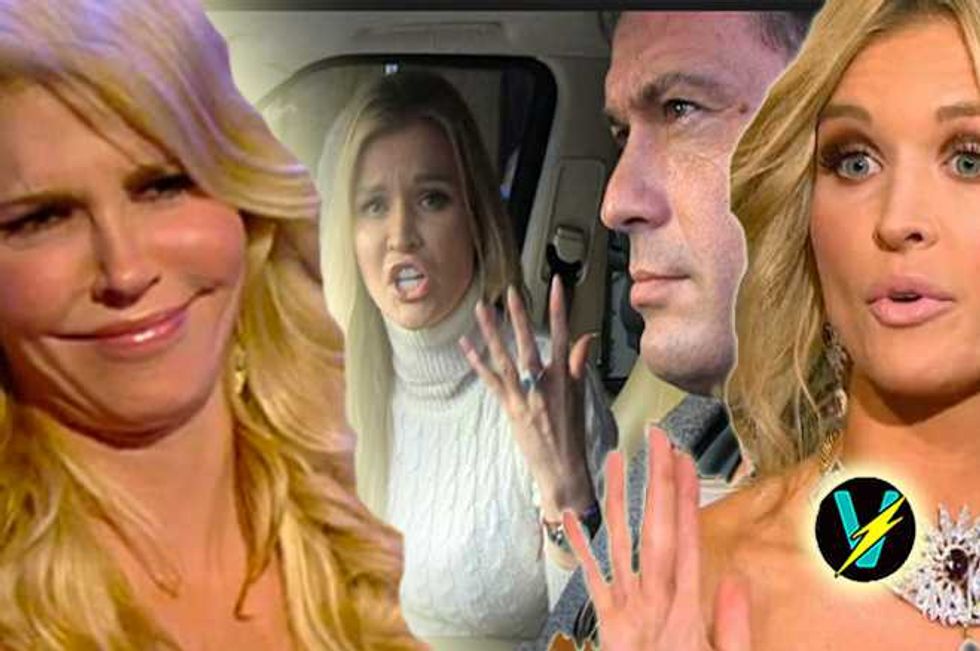 Oh shit son, the reality TV hotties claws are out in full force!
Real Housewives of Miami star, Joanna Krupa had some choice words for Real Housewives of Beverly Hills' everyone-loves-to-hate baddie/goodie...pick your side—Brandi Glanville, after the 42-year-old took yet another swipe at Krupa's vagina on Andy Cohen's Bravo hit show, Watch What Happens Live.
As Popdust previously reported, there's been no love lost between Glanville and Krupa over the past couple of years—and the animosity ramped up yet further after Brandi dissed Joanna once again, during an appearance on WWHL last week.
"Did you get food poisoning, from bad sushi?" Glanville asked Cohen, in response to him meeting with Krupa.
"Right, I know what you're referring to," Andy replied.
"She's a beautiful girl," Brandi said, "But you just can't help the odor situation."
An irate Krupa fired back like a sniper Sunday, during an impromptu interview with TMZ...calling Glanville, "a trailer trash fame whore" and a "European model wannabe"....
Watch the carnage unfold: