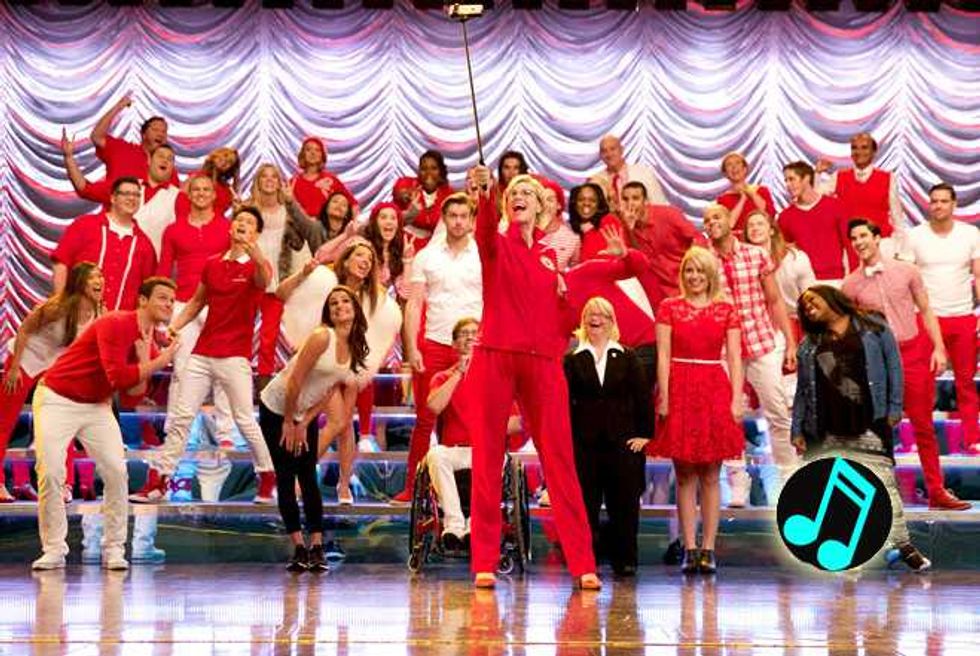 We hope the end of Glee isn't too painful for you this morning, Gleeks. Six impressive years and 742 musical performances are now etched on our hearts forever, following last night's (March 20) epic two-hour series finale. The cast and crew owned every second of the show, ending on a high note with a  cover of OneRepublic's I Lived. Nearly every character, from Quinn Fabray (Dianna Agron) to Season 6 newbies Roderick and Jane, that ever had a fleeting appearance on the singing show returned for the explosively powerful final number.
The two-part closer, comprised of "2009" (a throwback to the early roots of the McKinley High glee club) and "Dreams Come True" (a present day-flash forward installment), highlighted the best and most charming parts of the show's legacy. Musical numbers also included Popular, Teach Your Children and the Darren Criss-penned original This Time.
And now, let's all bask in the very last musical performance ever: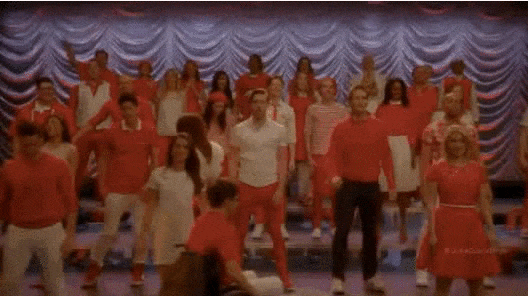 Stay tuned for music updates. Be sure to follow @Popdust and @JasonTheScott on Twitter!