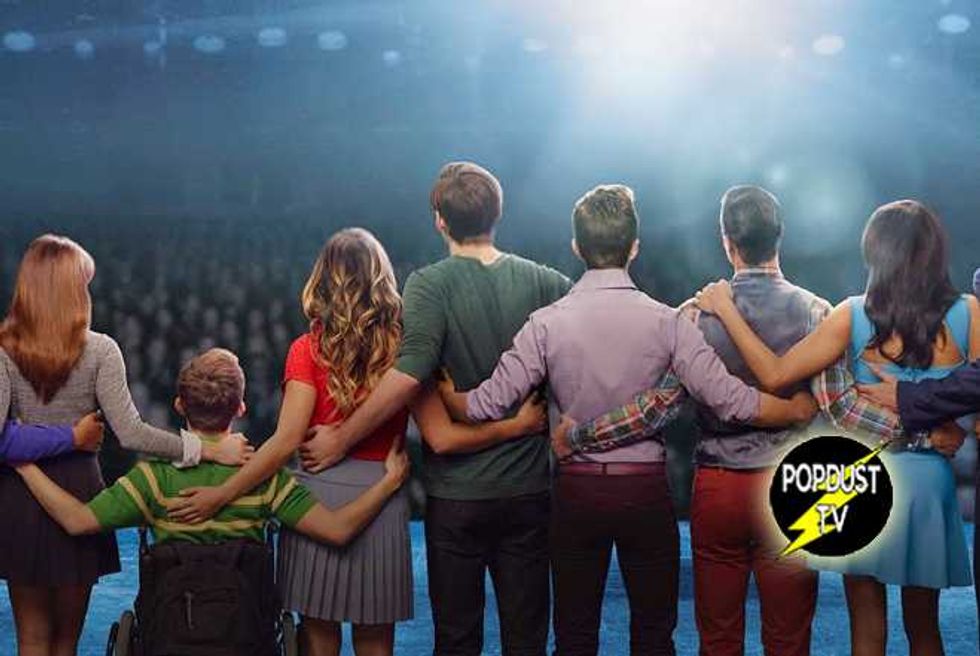 It's been a nearly six-year roller coaster of emotions, but Glee is coming to a bitter-sweet close next Friday (March 20) in a two-part series finale. Titled "2009"/"Dreams Come True," our beloved band of misfits bids farewell, leaving us all a little devastated. "When we look back on our time here, we should be proud," Rachel Berry (Lea Michele) beams in the clip (below), injecting her signature wide-eyed optimism—footage from the iconic Don't Stop Believing performance splashes across the screen. Why yes, there will be plenty of Cory Monteith.
Gleeks, you better get those tissues ready! There's just no preparing for this moment.
During last night's Paley Fest event, many cast members reunited one last time to promote the series finale. Those included Michele, Jane Lynch, Darren Criss, Amber Riley, Heather Morris, Chord Overstreet, Chris Colfer, Dot-Marie Jones and Mark Salling. Check out the photo gallery below.
Then, the network previewed the "2009" finale installment for fans and press, and judging by early reviews, there will be tears. Lots of tears. The first hour will be a step back in time to the year 2009 and gives fans some closure about how the McKinley High glee club members actually met, prior to the pilot episode. You also get a peek at their personal lives, too, particularly Kurt Hummel's. The cast kept spoilers (for the second hour) tightly under wraps, but it was revealed Michele will perform the very last song of the series, the Criss-penned tune This Time. "That was the day I fell to my knees and cried," Michele shared to reporters. "I got to say everything to everyone that I always (intended) to say but you can't think of the words. And he wrote them."
All next week, leading up to the series finale, Popdust will be issuing a goodbye series, including a personal essay from Senior Music Editor Jason Scott. Keep your eyes peeled for the salute.
Glee takes its final bow on Friday (March 20) at 8/7c on FOX.
Stay tuned for Glee updates. Be sure to follow @Popdust and @JasonTheScott on Twitter!