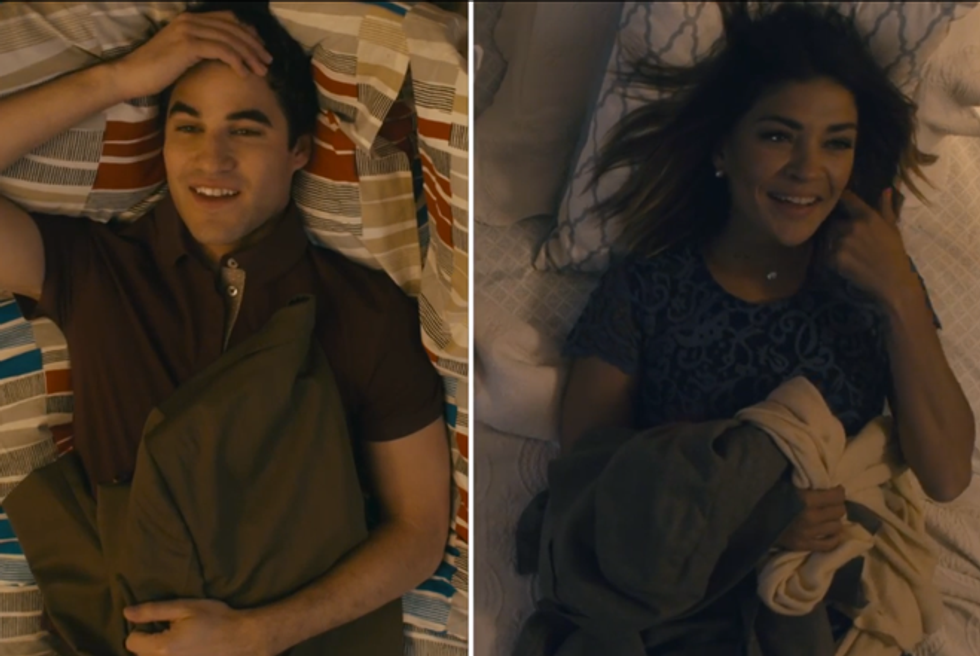 In the vein of their previous blockbuster smash "Say Something," pop duo A Great Big World keeps things simple with their new single "Already Home." As a piano-driven ballad, the music is the backdrop to an emotionally-charged story of two lovebirds, played by Glee star Darren Criss and Gossip Girl's Jessica Szohr.
They were once in love, but somewhere along the way, things just kind of fell apart. Now, they live on opposite sides of the country, as evidenced by the split-screen experience in the newly-released music video. A vivid snapshot of their lives, Criss and Szohr channel the heartache quite convincingly, ripping our hearts to shreds.
You think you know the storyline, but towards the end, the two lovers try to reunite, but miss each other as they are both flying over the country. It's like a Nicholas Sparks novel-turned-movie rom com adventure!
Previously, "Rockstar" and "Say Something" have been featured on Glee, a perfect combination of sugar and spice!
Grab your tissues and watch:
Don't forget to grab a copy of "Already Home" on iTunes now!