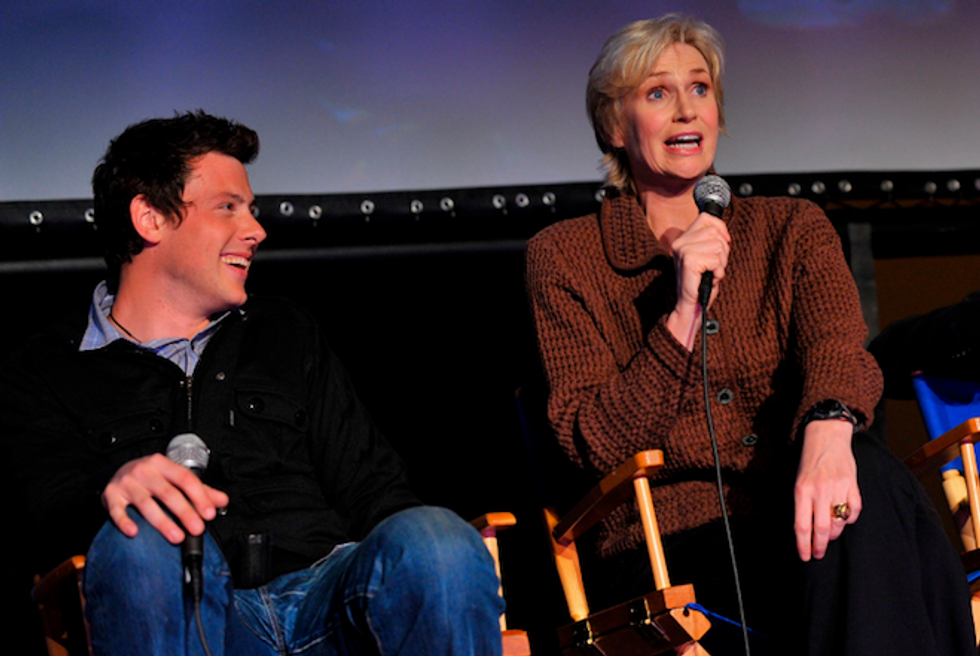 Actress Jane Lynch took some time on The Tonight Show With Jay Leno last night to talk about the tragic death of her Glee costar Cory Monteith:
"Cory has one of the biggest hearts...He was one of those guys who was always aware that it was a gift. He was quite generous, one of those adventurous types of people. I always admired how he would get up and fly to Mexico and throw parties for his friends. I don't think he left one day unlived. He was a real bright light in our family."
This seems to be the consensus on Monteith. When asked how he should be remembered, Lynch provided this touching example:
"He once flew across the country on his own nickel to meet with a sick kid whose last wish was to meet with him. That's the kind of guy he was. Just a real giver."