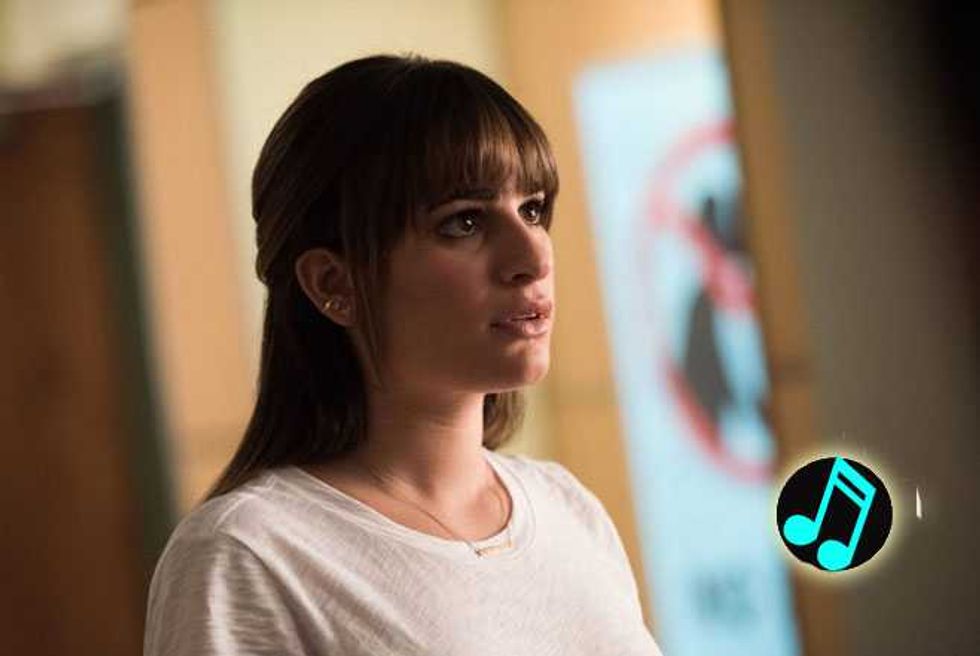 Lea Michele can't hold it back anymore, as she powers through a chill-inducing version of the Frozen signature Let It Go. The singer, who tried her hand in pure pop earlier this year with her Louder debut, sings her rendition on the Glee Season 6 premiere episode, titled Loser Like Me. Of course, as we all know, Michele's onscreen mother, Broadway veteran and Tony Award-winner Idina Menzel scored a Top 10 hit on the Hot 100 earlier this year with her own sweeping recording.
People.com originally premiered the exclusive clip, which you can now listen to below.
Glee's final season picks up six months removed from last year, as most of the characters have grudgingly returned to Lima, Ohio to revive the glee club and put their lives back together. Things have changed, and they aren't always as you'd think they are. The official episode synopsis reads: "After Rachel's humiliating failure as TV actress, she comes home to Lima to figure out what she wants to do next. Upon discovering that Sue has banished the arts at McKinley, Rachel takes it upon herself to reinstate and lead the Glee Club. Meanwhile, Blaine, no longer in a relationship with Kurt, has moved home to coach the Warblers while Will is coaching rival Vocal Adrenaline, and Sam is the assistant coach for the McKinley football team. Then Puck, Quinn, Santana, Mercedes, Brittany, Artie and Tina all return to McKinley for Homecoming and help Rachel and Kurt recruit for the new glee club."
Glee returns to FOX on Friday (Jan. 9) at 8/7c. Check your local listings for more.
[PHOTO CREDIT: Eddy Chen/FOX]
Stay tuned for updates. Feel free to follow @Popdust and JasonTheScott on Twitter!