TV
Actors used their acceptance speeches to speak out on the tragic fires in Australia and other humanitarian issues.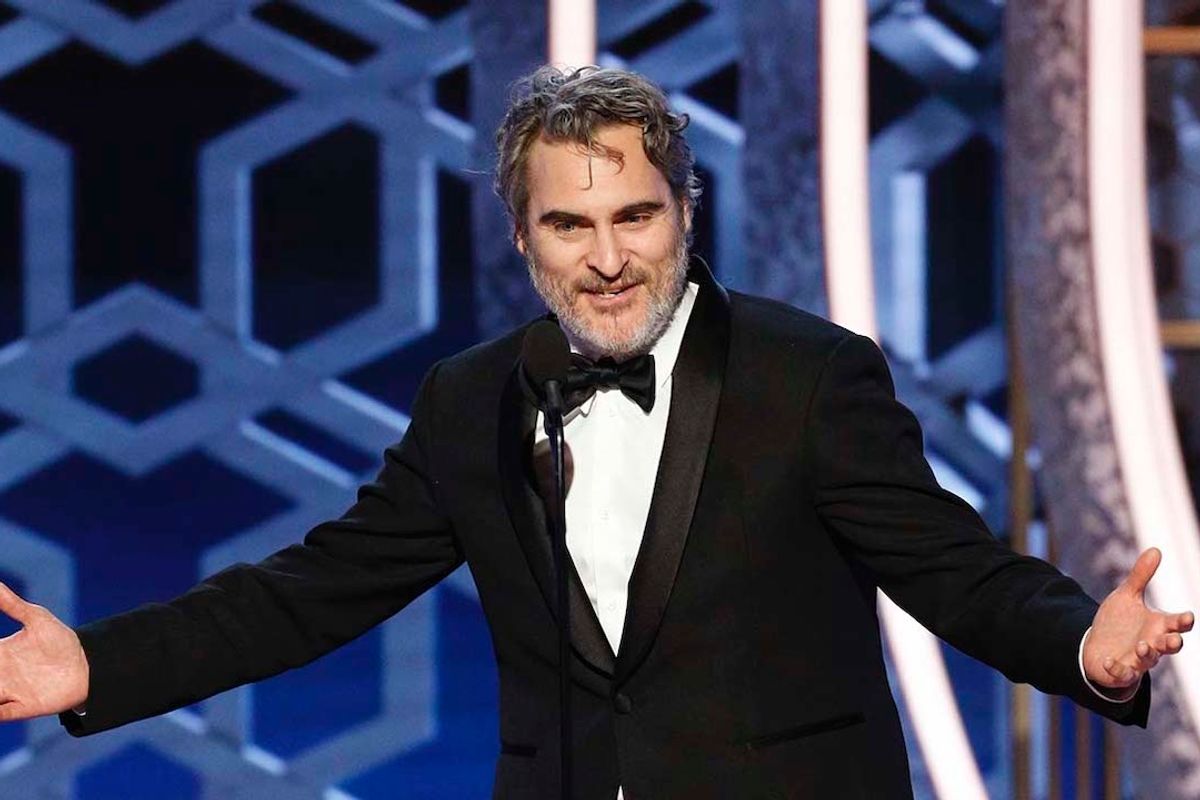 Though the Golden Globe Awards are intended to honor the best of motion pictures and television, last night's ceremony occurred in the shadows of the multiple humanitarian crises occurring around the world.
Ricky Gervais' brash opening monologue set the scene for a night full of critical political commentary, and many actors used their acceptance speeches to expand on a multitude of issues, the most common topic being the fires in Australia that have killed over 20 people and millions of animals. Though that crisis is happening miles and miles away from Beverly Hills, it was only a few minutes into the Golden Globes that those fires hit close to home.
Jennifer Aniston and Reese Witherspoon together presented the nominees for Actor in a Mini-Series or Motion Picture for TV, among whom Russell Crowe won. But the Loudest Voice actor wasn't there to accept his award; he was home in Australia helping to protect his family and his house from the fire. Aniston shared a message from him: "The tragedy unfolding in Australia is climate change-based. We need to act based on science, move our global force to renewable energy, and respect our planet for the unique and amazing place it is. That way, we all have a future."
Australian Bushfires Given Spotlight At Golden Globeswww.youtube.com
Stars like Ellen Degeneres and Cate Blanchett gave their hopeful sentiments to Australia during their speeches, while others like Joaquin Phoenix used the opportunity to call out some of their peers: "It's really nice that so many people have come up and sent their well wishes to Australia, but we have to do more than that," the actor said, accepting his Best Actor in a Drama Motion Picture award for portraying the title character of Joker. "We don't have to take private jets to Palm Springs for the award sometimes, or back. Please. And I'll try to do better and I hope you will, too."
Michelle Williams used her speech to call for her fellow women to vote in the upcoming presidential election, while Patricia Arquette expressed her fear for potential war following President Trump's decision to assassinate top Iran general Qassem Soleimani last week. Gervais, however, was having none of it, pointing out the hypocrisy of Hollywood "wokeness."
"If you do win an award tonight, don't use it as a platform to make a political speech," the host urged. "You're in no position to lecture the public about anything. You know nothing about the real world. Most of you spent less time in school than Greta Thunberg. So if you win, come up, accept your little award, thank your agent and your God, and f--k off, OK?"
Whether Gervais' suggestion was fair is up for a long debate, but the climate crisis was definitely the Golden Globes' surprise star.