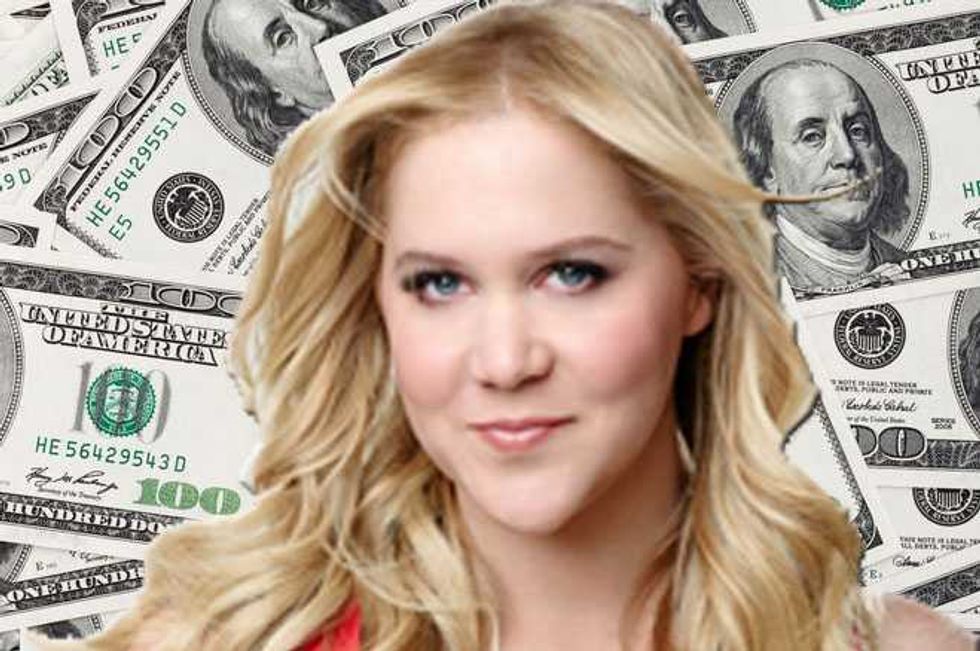 Comedienne Amy Schumer became the latest recipient of Popdust's Good Deed Alert™ when she left a young waiter massive tip.
Page Six report that she was dining at the famous Peter's Clam Bar in Long Island and got into an "engaging, animated conversation" discussion with her server, a young lad called Ryan.   She discovered he was a college student working two jobs to fund his education.
When she left the restaurant, her tab was $49 and she left him...a $500 tip!
Amy gets added to the list of Hollywood big tippers—Dr Dre, Charlize Theron, Taylor Swift, Brangelina, Jessica Simpson, Jay Z and would you believe, Paris Hilton!