Ed Sheeran made an Aussie couple's wedding when he crashed the reception and gave them a live version of Thinking Out Loud.
How cute?
The surprise was arranged for the unsuspecting couple, Kya and Matt Debono by Australian radio station KIIS 1065 who had paid for the couple's nuptials.
The groom wrote to the show Kyle & Jackie after the wedding had been put on hold indefinitely following the bride's mother's passing in 2012. They were stunned to get the news that they would get their $80,000 dream wedding—courtesy of the radio station.
The radio hosts attended the wedding, but kept Ed's appearance up their sleeve!
Ed posted this pic to his Instagram with the caption;
"Just surprised this lovely couples first dance. Available for weddings, birthdays, bar mitzvah's, contact your local super market for details."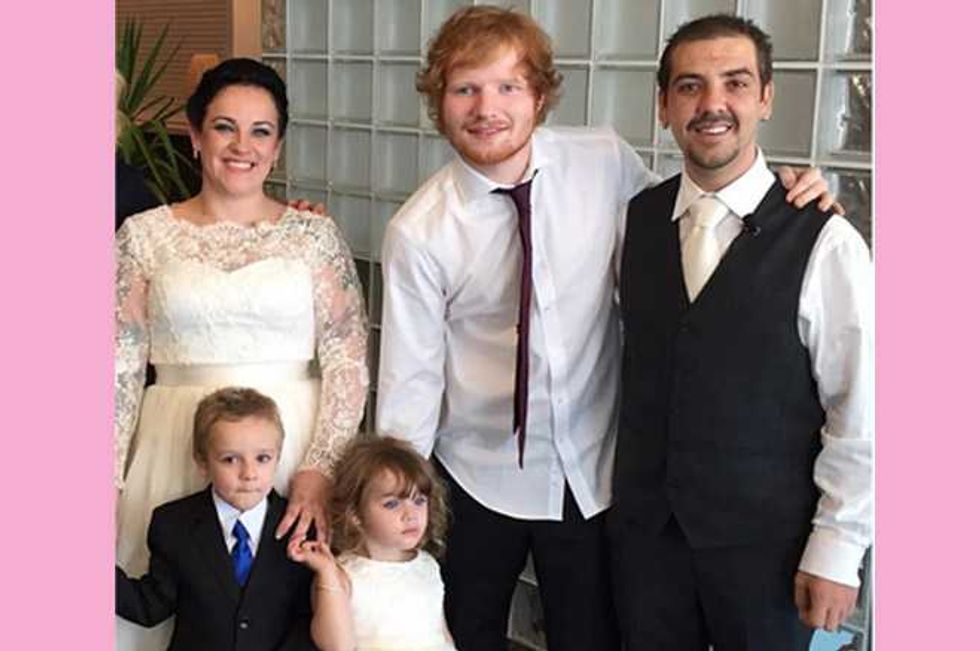 Sheeran crept in and grabbed his guitar on stage and asked the couple;
"Shall we?"
Yes please.